Case Closed
Specials
Case Closed
Specials
First Air Date: April 19, 1997

| | | |
| --- | --- | --- |
| First Aired on | : | 1997 |
| Episodes | : | 51 episodes |
Episodes
0x51 Episode 51 (April 12, 2012)
---
---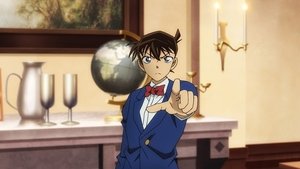 0x50 Episode One: The Great Detective Turned Small (December 09, 2016)
---
Ghastly beheadings, bloody murders, and coldhearted child abductions! Precocious high school student Jimmy Kudo uses his keen powers of observation and astute intuition to solve mysteries that have left law enforcement officials baffled. Hot on the trail of a suspect, Jimmy is accosted from behind and fed a strange chemical which physically transforms him into a grade schooler! Taking on the pseudonym Conan Edogawa, he attempts to track down the people who did this to him. But until he finds a cure for his bizarre condition, Jimmy continues to help the police solve their toughest cases.
---
0x49 Happy New Year Mori Kogoro (January 03, 2015)
---
---
0x48 The Disappearance of Conan Edogawa: The Worst Two Day in History (December 26, 2014)
---
---
0x47 Fugitive: Kogoro Mouri (April 23, 2014)
---
---
0x46 Tears of Love for the Dark Knight (December 29, 2012)
---
---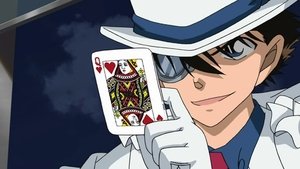 0x45 The Tearful Crystal Mother (December 22, 2012)
---
---
0x44 The Reminiscent Golden Eye (November 03, 2012)
---
---
0x43 The Witch, the Detective, and the Phantom Thief (September 29, 2012)
---
---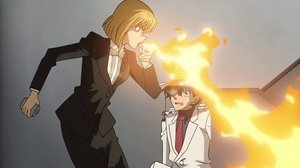 0x42 The Secret of the Red Tear (August 11, 2012)
---
---
0x41 The Splendid Rivals (August 04, 2012)
---
---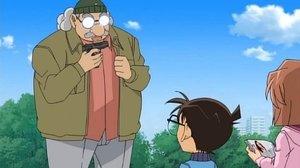 0x40 The Miracle of Excalibur (May 24, 2012)
---
---
0x39 Flower of Fantasista (April 14, 2012)
---
---
0x38 Shinichi Kudo and the Kyoto Shinsengumi Murder Case (April 12, 2012)
---
The high school detectives of the East and West meet as Shinichi and Heiji compete to solve a murder at a Kyoto film studio.
---
0x37 Love on the Ski Slope on Christmas Eve (December 24, 2011)
---
---
0x36 The Fated Blue Birthday (October 29, 2011)
---
---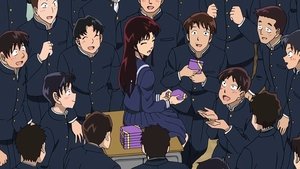 0x35 A Witch Sheds No Tears (September 24, 2011)
---
---
0x34 The Princess Prefers Magic (August 13, 2011)
---
---
0x33 Kaitou Kid's Busy Date (August 06, 2011)
---
---
0x32 Television Personality Maomi Yuki's Worries (July 09, 2011)
---
---
0x31 A Secret Order From London (May 30, 2011)
---
---
0x30 Fatuous Detective!? Kogoro Mouri (April 22, 2011)
---
---
0x29 Niigata~Tokyo Souvenir Capriccio (April 16, 2011)
---
---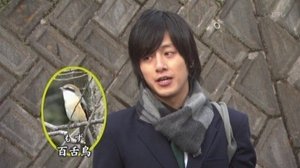 0x28 Shinichi Kudo's Written Challenge! The Mystery of the Legendary Strange Bird (April 15, 2011)
---
---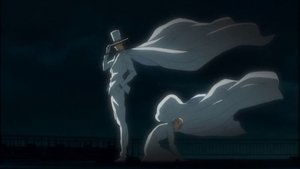 0x27 The Revived Phantom Thief (April 17, 2010)
---
---
0x26 The Osaka Okonomiyaki Odyssey (April 17, 2010)
---
---
0x25 Kid in Trap Island (April 14, 2010)
---
---
0x24 The Stranger from Ten Years Later (May 25, 2009)
---
---
0x23 Shinichi and Ran, Memories of Mahjong Tiles and Tanabata (April 18, 2009)
---
---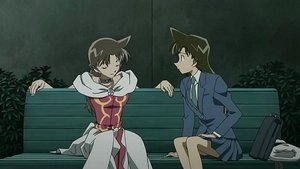 0x22 Lupin III vs. Detective Conan (March 27, 2009)
---
---
0x21 Shinichi Kudo, The Case of the Mysterious Wall and the Black Lab (April 19, 2008)
---
---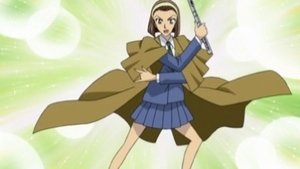 0x20 The Casebook of Female High-School Detective Sonoko Suzuki (January 01, 2008)
---
---
0x19 Black History (December 17, 2007)
---
---
0x18 Shinichi Kudo Returns! Showdown with the Black Organization (December 17, 2007)
---
---
0x17 Magic File (April 11, 2007)
---
---
0x16 A Challenge from Agasa! Agasa vs. Conan and the Detective Boys (March 13, 2007)
---
---
0x15 Shinichi Kudo's Written Challenge (October 02, 2006)
---
---
0x14 Follow the Vanished Diamond! Conan and Heiji vs Kid! (March 15, 2006)
---
---
0x13 The Target is Kogoro!! The Detective Boys' Secret Report (January 01, 2005)
---
---
0x12 Time Travel of the Silver Sky (January 07, 2004)
---
---
0x11 Conan, Kid, and the Crystal Mother (January 01, 2004)
---
---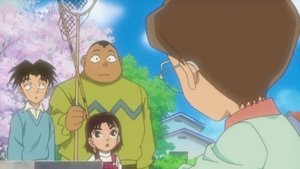 0x10 Conan, Heiji, and the Vanished Boy (January 01, 2003)
---
---
0x09 16 Suspects!? (January 01, 2002)
---
---
0x08 Conan vs. Kid vs. Yaiba - The Grand Battle for the Treasure Sword!! (January 01, 2000)
---
---
0x07 The Mysterious Murder Plan (The Making of Conan) (February 15, 1994)
---
---
0x06 Play It Again (February 15, 1994)
---
---
0x05 The Ten Planets in the Night Sky (February 15, 1994)
---
---
0x04 Detective George's Mini-Mini Big Strategy (February 15, 1994)
---
---
0x03 The Santa Claus in Summer (February 15, 1994)
---
---
0x02 The Wandering Red Butterfly (February 15, 1994)
---
---
0x01 Wait For Me (April 19, 1997)
---
---