A Certain Scientific Railgun
Specials
A Certain Scientific Railgun
Specials
First Air Date: January 29, 2010

| | | |
| --- | --- | --- |
| First Aired on | : | 2010 |
| Episodes | : | 9 episodes |
Episodes
0x09 MMR VI: Much More Railgun VI (October 09, 2020)
---
---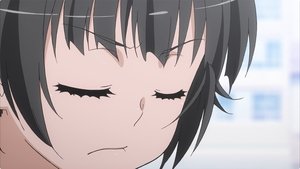 0x08 MMR V: Much More Railgun V (April 30, 2020)
---
---
0x07 All the Important Things I Learned in a Bathhouse (March 25, 2014)
---
Short Bonus Episode included in the official Visual Book sale. To prevent the closing of a public bath, Misaka and her friends do their best to prevent this.
---
0x06 MMR IV: Much More Railgun IV (November 27, 2013)
---
Mikoto suspects Academy City may come under attack by Kaijus from a certain movie and how they must prepare themselves. The girls wonder if Turtle blood really has aphrodisiac effects and Misaka 10032-tan replaces Index-tan's role on Toma's head.
---
0x05 MMR III: Much More Railgun III (July 24, 2013)
---
Ruiko uses her nose to smell if Mikoto's lunches have gone bad. Shinobu teaches Mikoto some English words and punishes her when she gets them wrong. Misaka 9982 jokingly plays a Kōan on Mikoto. Shinobu gives a Misaka clone expert gaming knowledge which ends up making her a hardcore gamer. Accelerator and Misaka 9982 discuss their voice acting careers since starting in 2006. Mikoto and the others failed to notice that Kazari is with them, due to the latter not wearing her flower headband.
---
0x04 Since Misaka-san Is the Center of Attention Right Now... (September 26, 2010)
---
Continuing after the Level Upper incident, another phenomenon torments Misaka. A phenomenon called "Someone's Watching," its effect feels like the electricity in one's body flow backwards. With the help of her friends, Misaka fights against the unknown enemy.
---
0x03 Being a Photo Shoot Model Under the Sun Isn't Easy, You Know. (July 24, 2010)
---
A short continuation of Mitsuko's hologram filler.
---
0x02 MMR II: Much More Railgun II (May 28, 2010)
---
Another series of outtakes and bizarre sketches.
---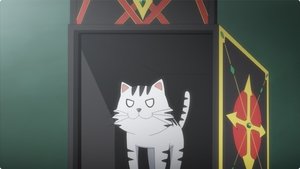 0x01 MMR: Much More Railgun (January 29, 2010)
---
A series of outtakes and bizarre sketches.
---