Ramona
Season 1
Ramona
Season 1
First Air Date: January 01, 0001

| | | |
| --- | --- | --- |
| First Aired on | : | 1 |
| Episodes | : | 10 episodes |
Episodes
1x10 Siblingitis (January 01, 0001)
---
When Dory has her baby, Ramona starts to feel left out because children under 12 have to wait in the lobby while their siblings are born. However, a doctor sees her and diagnoses her with the dreaded siblingitis. He writes her ""prescription"" that says her father needs to take her out for ice cream.
---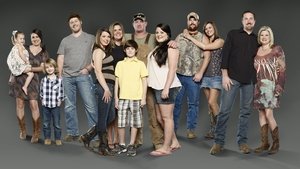 1x09 The Perfect Day (January 01, 0001)
---
Aunt Bea and Howie's Uncle Hobart announce their engagement, and the Quimby's help plan their wedding.
---
1x08 The Great Hair Argument (January 01, 0001)
---
Beezus wants to get her hair cut at a beauty shop but her Mother tells her they can't afford it. So she spends her allowance and has her hair done. Disappointed with the results, Aunt Bea saves the day.
---
1x07 Ramona's Bad Day (January 01, 0001)
---
Ramona's father steals her oatmeal, her lunchbox opens and spills on the way to school, her classmates laugh at her pot roast, and her parents get into a fight.
---
1x06 New Pajamas (January 01, 0001)
---
Ramona accidentally wears her new pajamas to school.
---
1x05 Goodbye, Hello (January 01, 0001)
---
Ramona refuses to go to the Kemp's house after school anymore, so Beezus babysits. Picky Picky dies and the girls bury him. Dory announces she is pregnant.
---
1x04 Rainy Sunday (January 01, 0001)
---
Stuck in the house on a rainy Sunday, the Quimby's drive each other nuts until finally venturing out to dinner.
---
1x03 Ramona The Patient (January 01, 0001)
---
Ramona gets sick and throws up in class. She doesn't want to return to school because she's embarrassed. She also has a book report to do and doesn't know how to present it. With the help of Aunt Bea and her Father, she goes to school and ""sells"" the book with the help of her friends.
---
1x02 Mystery Meal (January 01, 0001)
---
When the Quimby's sit down to dinner the girls demand to know what kind of meat is on their plate. Upon finding out it's cow tongue, they complain and refuse to eat. As a punishment they are forced to cook dinner the next night.
---
1x01 Squeakerfoot (January 01, 0001)
---
Ramona wears her brand new shoes to school so when her and her friends smash hard boiled eggs against their heads at lunchtime, it will be special. But when Ramona's turn comes, she finds out her mother accidentally gave her a raw egg.
---