Major
Season 4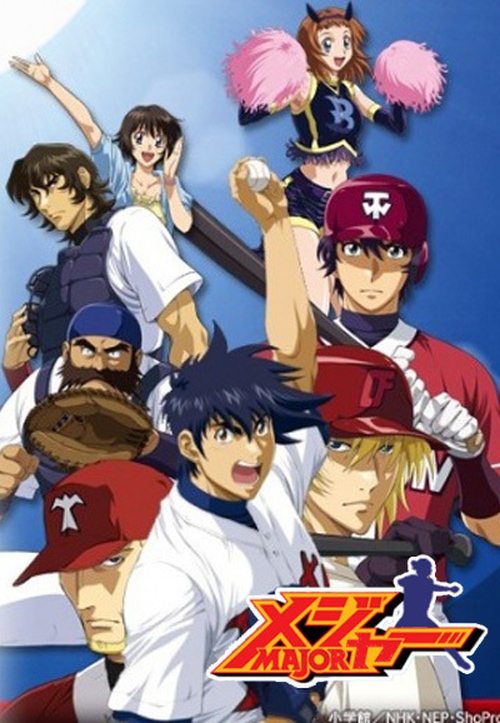 Major
Season 4
First Air Date: January 05, 2008

| | | |
| --- | --- | --- |
| First Aired on | : | 2008 |
| Episodes | : | 26 episodes |
Episodes
4x26 An Oath (June 28, 2008)
---
The final game goes to extra innings. In the bottom of the 10th inning, Goro and Gibson Jr. have one last showdown to decide the champion.
---
4x25 A Truly Worthy Rival (June 21, 2008)
---
In the championship-deciding game, Goro gets a chance at bat with a runner on base. To his disappointment, he is told to make a sacrificial bunt.
---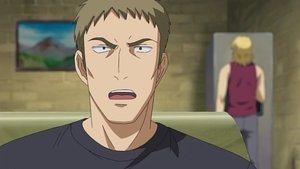 4x24 A Great Man (June 14, 2008)
---
Gibson Jr.'s unfinished business with Goro causes him to struggle in the majors -- until he sees the news that Goro has returned from injury.
---
4x23 One More Deciding Match (June 07, 2008)
---
Star rookies Toshiya and Mayumura face off in the finals in Japan. Toshiya is in low spirits after his team suffers consecutive losses.
---
4x22 The Single Ball of Fate (May 31, 2008)
---
Goro's hand injury causes him to lose control over his pitching. After he unintentionally walks consecutive batters, Gibson Jr. steps up to the plate.
---
4x21 Trouble from the Start (May 24, 2008)
---
The first game of the finals begins. Driven by their bet, Goro and Gibson Jr. both give it their all. The Bats fall behind in the first inning.
---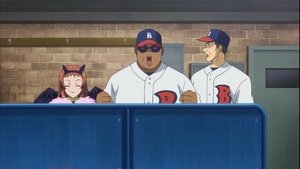 4x20 Get out! (May 17, 2008)
---
The Bats win their series against the Sharks to advance to the finals, where they will face the Falcons -- and the indomitable Gibson Jr.
---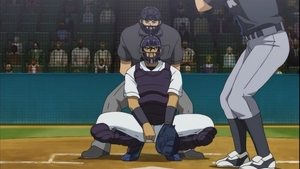 4x19 Responsibility (May 10, 2008)
---
After the Bats make the playoffs, six players including Goro and Keene are called up to the majors. Goro has mixed feelings about his promotion.
---
4x18 Alice's Dream, Everyone's Dream (May 03, 2008)
---
Alice visits her grandfather in hospital. He seems healthy, but his condition suddenly turns serious after the Bats suffer a humiliating home loss.
---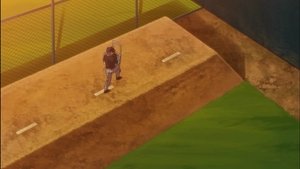 4x17 Where to Aim (March 22, 2008)
---
Goro and the Bats hit a rough patch, so his teammates invite him on a drive to cheer him up. Shimizu's friends try jump-starting her love life.
---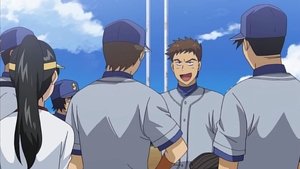 4x16 I'm fed up! (April 19, 2008)
---
The summer high school baseball tournament has begun. Now captain of Seishu High, Taiga is annoyed by the behavior of his team during training.
---
4x15 Hero (March 22, 2008)
---
Sanders replaces Keene in the starting lineup for the first time in a while, but his rusty play results in snapping the Bats' winning streak.
---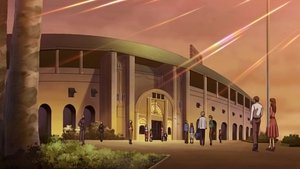 4x14 Keene's Past (April 05, 2008)
---
The Bats are winning, but Goro is unsatisfied with Keene's style of play. Alice explains Keene's behavior by talking about an event in his past.
---
4x13 A Stupid Bet (March 29, 2008)
---
Goro racks up 19 saves as the Bats rise to the top of their division. The team gets a new player, and the coach demotes Sanders to the bench.
---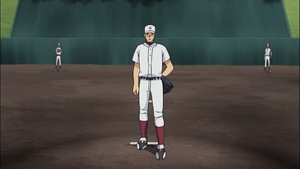 4x12 Liar! (March 22, 2008)
---
The Bats rise to second in the division. Now playing baseball in college, Komori serves as a substitute coach for a Little League team.
---
4x11 Try and aim for it (March 15, 2008)
---
The Bats start the season with the worst record in the division. Moved by Sanders' desire to win a championship, Goro tries motivating his teammates.
---
4x10 It's Not Impossible (March 08, 2008)
---
Goro is adapting to life in America. Meanwhile in Japan, the Seishu High graduates reflect on their time spent with Goro and take their next steps.
---
4x09 Challenger (March 01, 2008)
---
Toshiya's confidence suffers an unexpected blow during the game, but his coach still decides to start him in the exhibition match.
---
4x08 Debut! (February 23, 2008)
---
Alice convinces Goro to serve as the Bats' closer. In Japan, the number one draft pick Toshiya Sato draws attention in the Warriors' game.
---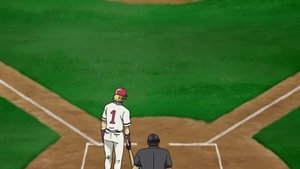 4x07 Courage, full score! (February 16, 2008)
---
Goro tries out for the Memphis Bats after being released by the Cougars. He runs into a Japanese girl at the airport, and his luggage is stolen again.
---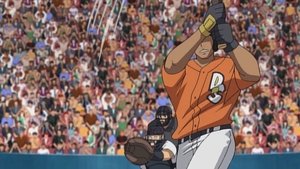 4x06 Unforgivable!! (February 09, 2008)
---
In his first Triple-A game, Goro throws off the Falcons with his new curve-ball, but it doesn't work for long. He then faces an unexpected opponent.
---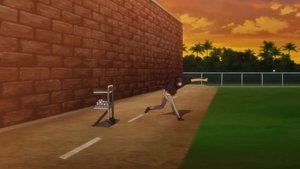 4x05 Guide to the World (February 02, 2008)
---
After realizing how much he needs to improve,Goro gets off to a strong start pitching in his first major league exhibition game.
---
4x04 This is Major! (January 26, 2008)
---
Goro is given a chance at a roster spot in the majors with the Salmons. He quickly gets into a scuffle during practice with the Salmons' ace pitcher.
---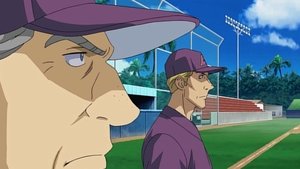 4x03 I'll Do It! (January 19, 2008)
---
Hayato's hit leads to two runs, but Nick's selfish play puts the team's comeback effort in jeopardy. A blister causes Goro to struggle with pitching.
---
4x02 Tryouts (January 12, 2008)
---
Goro and Hayato both pass the first test at tryouts. For the second test, the rookies must stage a come-from-behind victory against a Single-A team.
---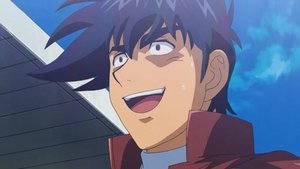 4x01 To the Home of Baseball (January 05, 2008)
---
Goro's luggage is stolen at the airport in Los Angeles. He then receives help from Hayato, a Japanese citizen also trying out for the major leagues.
---