Major
Season 3
Major
Season 3
First Air Date: January 06, 2007

| | | |
| --- | --- | --- |
| First Aired on | : | 2007 |
| Episodes | : | 26 episodes |
Episodes
3x26 Towards Your Dreams (June 30, 2007)
---
Goro watches from home as Kaido wins at Koshien. Later, he spends valuable time with his friends at a summer festival after being invited by Tashiro.
---
3x25 Ace Full of Injuries (June 23, 2007)
---
The game enters extra innings, but Goro's right ankle is reaching its limit. When Tashiro says they should forfeit, Goro speaks from the heart.
---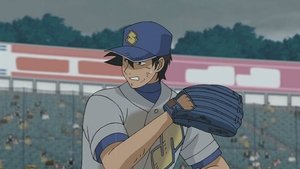 3x24 The End of the Strategy (June 16, 2007)
---
After Taiga's batting pulls Seishu ahead, Kaido finally sends in their ace pitcher Mayumura. Goro is soon caught off guard by Mayumura's fastball.
---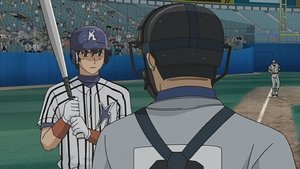 3x23 A Close Fight (June 09, 2007)
---
Kaido buckles under Goro's all-out attack. All signs point to a pitcher's game, but Seishu's defense begins to struggle in the seventh inning.
---
3x22 Head to Head Battle (June 02, 2007)
---
Ichihara is flustered after giving up hits to both Taiga and Uchiyama. But his pitching only gets worse when Tashiro steps up to bat.
---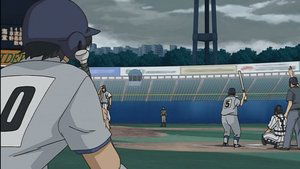 3x21 Toshiya's Secret Plan (May 26, 2007)
---
Goro gives up his first hit during the bottom of a rainy third inning. He quickly makes up for his error by using a trick play to eliminate Kusano.
---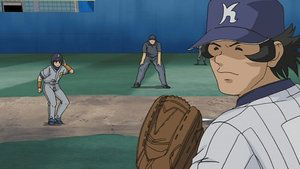 3x20 Chance! Manual Baseball (May 19, 2007)
---
When Goro underestimates the opposing pitcher Ichihara, Seishu's hopes of taking an early lead are pinned on their only remaining batter, Tashiro.
---
3x19 Challenge to the Top (May 12, 2007)
---
Tashiro pushes the team hard during training ahead of its match against Kaido. Goro objects when the doctor tells him he can't practice for the game.
---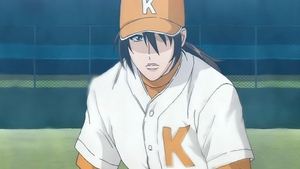 3x18 Last Spurt! (May 05, 2007)
---
The game with Kuriyama High nears its end. Karasawa hits a two-run homer to take the lead and Katori corners Seishu with two outs in the ninth inning.
---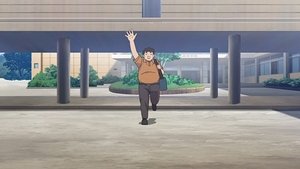 3x17 Pitching Battle! (April 28, 2007)
---
Scouting the competition, Goro is taken aback by the improvement of their next opponent, Kuriyama High. Later, he runs into Katori before the game.
---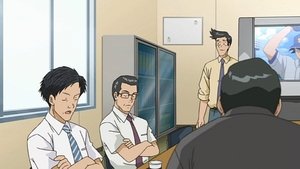 3x16 Unexpected Reunion (April 21, 2007)
---
After pitching a no-hitter in the third game, Goro catches the attention of Yokohama Blue Oceans scout Katsuragi, who proposes the team draft him.
---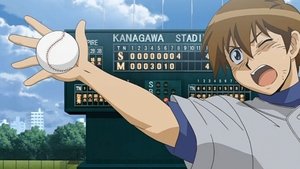 3x15 Full Swing! (April 14, 2007)
---
Goro takes the mound in place of Taiga with two outs and the bases loaded. Komori is flustered by Goro's fastball, which looks to be at full strength.
---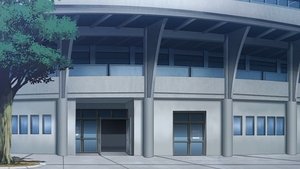 3x14 Willpower vs. Willpower (April 07, 2007)
---
Mifune has no outs and a batter on second base in the bottom of the sixth inning. Thrown by Mifune's unexpected tactics, Seishu falls further behind.
---
3x13 Climax! Mifune Battle (March 31, 2007)
---
Seishu faces Mifune High in the second round. Taiga loses his focus as Mifune breaks the deadlock to take the lead in the bottom of the fourth inning.
---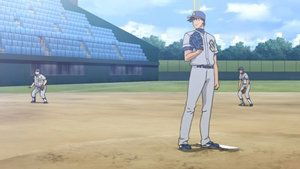 3x12 Battle against Mifune, Start! (March 24, 2007)
---
The doctor tells Goro that his career is in jeopardy if he keeps playing hurt. Goro appears to take his advice but secretly looks for other options.
---
3x11 Wounded Ace (March 17, 2007)
---
After a fierce seventh-inning comeback, Seishu trails by just three points. Despite his injury, Goro takes the mound in place of an unmotivated Taiga.
---
3x10 Contagious Fighting Spirit (March 10, 2007)
---
The team is excited to play Yoka High in the first round of the tournament. Looking healthy, Goro throws a perfect fastball in practice.
---
3x09 Ace absence (March 03, 2007)
---
Goro is dejected when he hears it will take three months to recover from his injury. Kaido High's chief manager Egashira visits him in the hospital.
---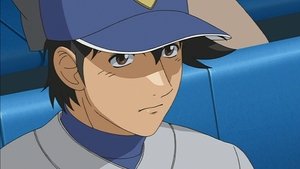 3x08 Egashira conspiracy (February 24, 2007)
---
Seishu plays a practice match against Kaido's reserve team. They struggle with the opposing pitcher and fall behind thanks to some poor fielding.
---
3x07 Abrupt visitor (February 17, 2007)
---
Under Shigeno's coaching, the team begins training in earnest with the goal of winning a preliminary game by spring. A new guy shows up at practice.
---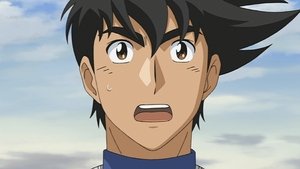 3x06 Each One (February 10, 2007)
---
Goro's team begins training. Shigeno shows up as a temporary coach but an intentionally harsh practice session causes most of the team to quit.
---
3x05 New ground (February 03, 2007)
---
Seishu ties the game with Fujii's hit, but Tashiro is still not satisfied. Goro speaks honestly after Yamada asks him why he's taking such a gamble.
---
3x04 Reckless Gamble (January 27, 2007)
---
Baseball club supervisor Yamada nets a practice match with Teijin High. Goro leads the team with his fast pitching but things take an unexpected turn.
---
3x03 From Father to Son (January 20, 2007)
---
A losing streak has Shigeno in bad spirits. The school chairperson tells Goro that she can't approve of a team until he has teacher supervision.
---
3x02 New Friends (January 13, 2007)
---
Goro tries to form a baseball team at Seishu High, but gets a cold response from the other boys. He receives support from a girl named Nakamura.
---
3x01 Star from Zero (January 06, 2007)
---
Goro leaves Kaido High and considers transferring to Mifune High, but he reconsiders after watching Mifune dominate a preliminary match.
---