Major
Season 2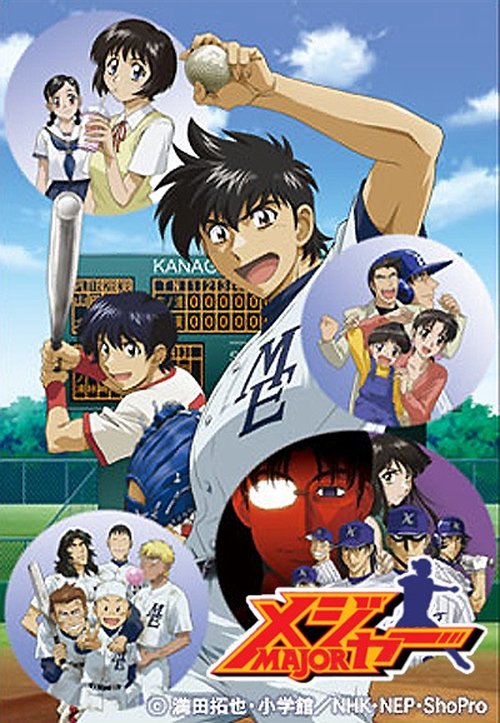 Major
Season 2
First Air Date: December 10, 2005

| | | |
| --- | --- | --- |
| First Aired on | : | 2005 |
| Episodes | : | 26 episodes |
Episodes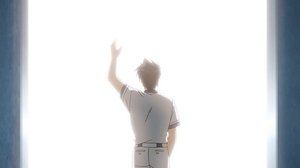 2x26 Goodbye! (June 10, 2006)
---
Toshiya's home run ties the game, but in the 8th, the scholarship players refuse to take the field on defense, and the game takes an unexpected turn.
---
2x25 With My Own Two Feet (June 03, 2006)
---
In his send-off game, Goro is perfect through 6 innings, but starts losing speed on his fastball. In the 7th, he gives up a hit and gets into trouble.
---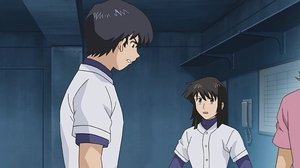 2x24 Varsity Challenge (May 27, 2006)
---
In Goro's second year at Kaido, Momoko gives birth to a girl. With his send-off game against the first team at hand, Goro tells Shigeno his decision.
---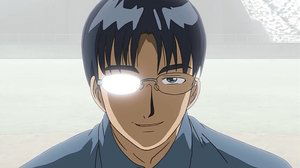 2x23 Egashira's Expectations (May 20, 2006)
---
Chief Manager Egashira plots to make Goro into a Koshien star as a prop to boost Kaido's image. When Goro is told, his reaction stuns everyone.
---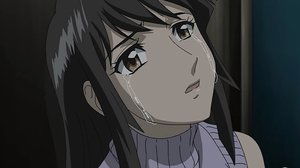 2x22 Kaido's Secret (May 13, 2006)
---
Shizuka advises Goro to quit the team based on an incident from her past. When he learns what happened, he takes his appeal straight to the top.
---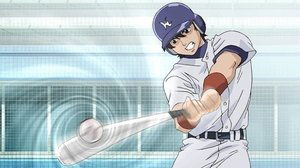 2x21 Together with You (May 06, 2006)
---
Down by one with two outs in the bottom of the 9th, Kokubu hits a home run to tie the game. With a walk-off win on the line, Mayumura takes the mound.
---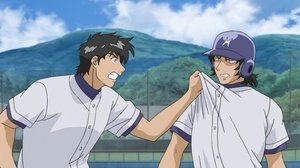 2x20 Goro VS Manual Baseball! (April 29, 2006)
---
Toshiya hangs in against Akutsu by fouling off his knuckle balls. Shizuka kicks Akutsu off the team for focusing only on his competitive pride.
---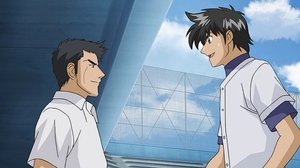 2x19 The Scholars' Ability (April 22, 2006)
---
Goro takes the mound, the team's expectations on his back, and gets back-to-back K's. As the Dream Island team is battling back, Mayumura shows up.
---
2x18 An Unpleasant Baseball (April 15, 2006)
---
The first-year scholarship team intentionally spots the Dream Island team a three-run lead. The insult fills Goro's team with renewed determination.
---
2x17 A Short Summer Break (April 08, 2006)
---
Coach Suo declares Goro will pass the test only if he can retire the opposing lineup in order, but Goro has come further than anyone imagined.
---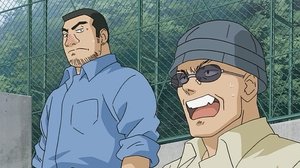 2x16 A Genuine Baseball Kid (April 01, 2006)
---
In a final exam to decide who will leave the island to join the second team, Goro is as free-spirited as ever. Onuki, who had quit the team, shows up.
---
2x15 The Requirements of a Pitcher (March 25, 2006)
---
After three months at the training facility, Goro has grown strong. The coaches announce an aptitude test to determine the players' positions.
---
2x14 The Island of Dreams (March 18, 2006)
---
Goro and Toshiya get into Kaido High and proudly join the baseball club. They go to a school facility on a small island for six months hard training.
---
2x13 See Ya... (March 11, 2006)
---
Goro and Toshiya pass the skills test and must now take an academic exam. But Goro isn't used to studying, and he ends up being late to the exam.
---
2x12 Ticket to Kaido (March 04, 2006)
---
The skills test ends with a five-on-five tournament. Goro is happy to be on Toshiya's team, but is looked down upon for coming from an obscure school.
---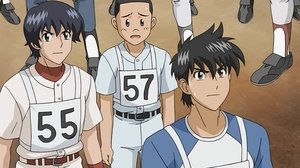 2x11 The Narrow Gate to Kaido (February 25, 2006)
---
Goro, Toshiya and Komori all pass the first two stages of Kaido High's harsh skills test, but Toshiya and Komori are then pitted against each other.
---
2x10 A Fresh Resolve (February 18, 2006)
---
Goro is set on getting into Kaido High's baseball club with Toshiya after their junior high affiliate crushes him. The Mifune East boys hit the beach.
---
2x09 The End of the Battle (February 11, 2006)
---
Toshiya takes the mound and freezes Miyamoto with his fastball. After encouragement from Goro, Miyamoto swings the bat, with unexpected results.
---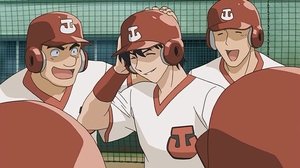 2x08 For What Reason... (February 04, 2006)
---
Goro and Yamane hit back-to-back home runs, rattling Toshiya. Seeing his teammates band together, Toshiya realizes he'd forgotten the joy of baseball.
---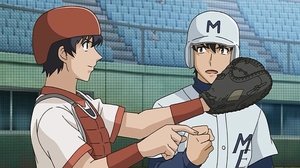 2x07 Powerful Rival! Tomonoura (January 28, 2006)
---
Toshiya, Tomonoura's captain, proposes a bet to Goro that raises the stakes for their teams' showdown, but Goro gets goaded into a rash of mistakes.
---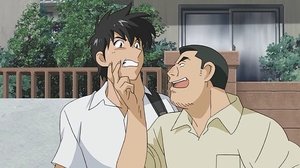 2x06 The Recruiter's Conspiracy (January 21, 2006)
---
Mifune East faces Seibukan in round two. Goro has a perfect game going through 4 2/3 innings, enthralling a high school scout in the crowd.
---
2x05 Toshiya's Past (January 14, 2006)
---
Mifune East falls behind in round one of the tournament because Goro shows up late, but his off-speed pitches gets hitters out in fine fashion.
---
2x04 Rivals Reunite (January 07, 2006)
---
Goro joins the baseball team. To gear up for the summer tournament, he seeks a game against Tomonoura Junior High, where he meets his old pal Toshiya.
---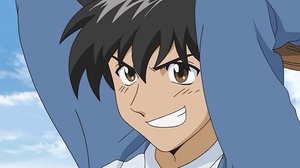 2x03 The Baseball Club Starts! (December 24, 2005)
---
Goro's story inspires the delinquents to get serious about baseball again. Goro goes to see the reborn Mifune East Junior High baseball team play.
---
2x02 There is one dream! (December 17, 2005)
---
The delinquents have left the baseball team, but none of the former members return. Goro's words inspire Komori and Obayashi to recruit new members.
---
2x01 He Returns... (December 10, 2005)
---
Goro moves back to Mifune. Komori is glad to have the chance to play baseball with him again, only for Goro to reveal he now plays soccer.
---