Major
Season 1
Major
Season 1
First Air Date: November 13, 2004

| | | |
| --- | --- | --- |
| First Aired on | : | 2004 |
| Episodes | : | 26 episodes |
Episodes
1x26 I Won't Say Goodbye (May 21, 2005)
---
Ryoko and Toshiya defy their coach and pitch to Goro. Ryoko puts all her might into her pitch, and Goro musters his last ounce of strength to swing.
---
1x25 Everyone together (May 14, 2005)
---
The game enters extra innings. Yokohama Little saps Goro's energy with bunts and puts Ryoko in to pitch. Goro's teammates worry about how he'll react.
---
1x24 Chase it! Overcome it! (May 07, 2005)
---
Toshiya gets Goro to hit into a double play. In the top of the 3rd, as Goro gets shelled again, he uncorks his secret weapon on cleanup hitter Majima.
---
1x23 No Intention of Losing! (April 30, 2005)
---
Coach Ando throws out his back, so Momoko fills in for him against Yokohama Little. Mifune, overwhelmed by the big stage, commits several errors.
---
1x22 The night before the match (April 23, 2005)
---
Mifune draws Yokohama Little in the quarters, but Komori's injury is worse than they thought. With the team needing a new catcher, Shimizu volunteers.
---
1x21 This is baseball! (April 16, 2005)
---
Sawamura's desperation bunt gets him on base, breaks up Kyuta's perfect game, and rattles the ace. Mifune then closes the gap to one run.
---
1x20 Goro's mistake!? (April 09, 2005)
---
Mifune is on the ropes; Goro suddenly gives up a home run, and they can't hit Kyuta's pitch. To make matters worse, Komori sprains his wrist.
---
1x19 Mother's happiness (April 02, 2005)
---
In round two, Mifune faces Totsuka-Nishi Little, led by ace Kyuta Usami. Goro spots Momoko out with Shigeno and is consumed with dread.
---
1x18 Aim for victory! (March 26, 2005)
---
The Okamura triplets score a run off Goro with their strategy, and their ironclad defense grinds down Mifune's will, but Shimizu gives them new life.
---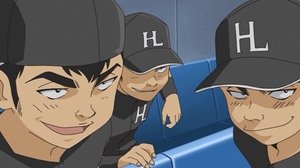 1x17 Tournament Start! (March 19, 2005)
---
Before the fall tournament, Mifune practices at the batting cages. There, they run into the Okamura triplets, who play for their first-round opponent.
---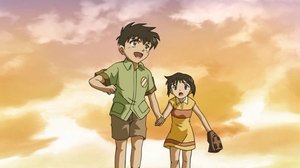 1x16 I Quit! (March 12, 2005)
---
Ryoko, the girl Goro just met, is a pitcher for Yokohama Little. He invites her to play ping-pong, upsetting Shimizu and keeping her up all night.
---
1x15 The Coach's Feelings (March 05, 2005)
---
Goro, determined to beat Yokohama Little, helps Sawamura practice pitching. When Coach Ando sees them at it, he realizes he'd given up on his dreams.
---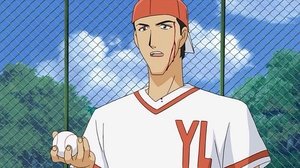 1x14 Reckless Practice Match! (February 19, 2005)
---
After Mifune loses a practice game to Kuki Little in part because he can't bring himself to pitch inside, Goro asks Yokohama Little for a game.
---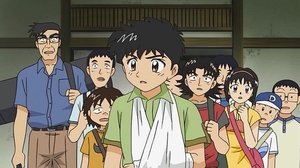 1x13 Summer! Baseball! Training Camp! (February 12, 2005)
---
The Mifune Dolphins join a training camp during summer break with all the best teams in Japan. Goro runs afoul of another team's heavy hitter.
---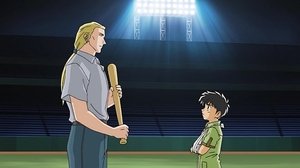 1x12 An Invitation From Gibson (February 05, 2005)
---
Gibson, now back in MLB, invites Goro to see him play in San Francisco. Though put off at first, Goro wants to see top-level baseball, so he accepts.
---
1x11 The Team Dad Played On (January 29, 2005)
---
The Mifune Dolphins have been reborn. Urged by Coach Ando, Goro goes to observe the top little league team in Japan and runs into his old pal Toshiya.
---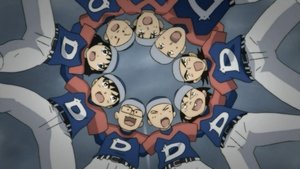 1x10 Showdown in the Rain (January 22, 2005)
---
Having learned the importance of teamwork, Goro steps up his game and puts down the adult batters, but his own team can't hit the opposing pitcher.
---
1x09 Alone on the Mound (January 15, 2005)
---
Komori and Sawamura join the Mifune Dolphins, who now have a full team, but they have to play a game to save the team despite having hardly practiced.
---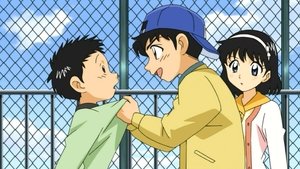 1x08 Team Complete! (January 08, 2005)
---
Kaoru Shimizu joins the Mifune team, but they're still two players short. Goro then runs into his classmate Komori, who's being forced to shoplift.
---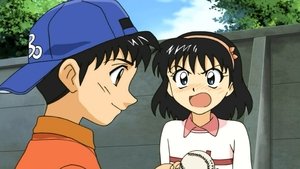 1x07 Goro Honda, Age Nine! (December 25, 2004)
---
Three years after his father's death, Goro joins the Mifune little league team. The coach welcomes him warmly, but the team has no love for the game.
---
1x06 Farewell... (December 18, 2004)
---
Shigeharu gets beaned by Gibson, but the Blue Oceans go on to win. Goro falls asleep enraptured, but the next day brings anything but joy.
---
1x05 The Man From the Majors (December 11, 2004)
---
Goro is captivated by Joe Gibson, a major league player now playing in Japan. When Shigeharu homers off of him, Goro is beside himself with delight.
---
1x04 A Birthday One Day Late (December 04, 2004)
---
Shigeharu is back on the team as a hitter and, on his best friend and teammate's suggestion, looks to remarry, but he's absent on Goro's birthday.
---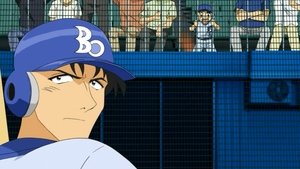 1x03 I Hate You, Daddy! (November 27, 2004)
---
A little league coach is dazzled by Goro's raw talent and teaches him to throw breaking balls. But Shigeharu, fearing injury, won't let him play.
---
1x02 Their Friendship (November 20, 2004)
---
Goro invites a boy named Toshiya to play catch, reluctant at first, Toshiya comes to love it. Shigeharu vows to make a comeback as a hitter.
---
1x01 Goro's Dream and Daddy's Dream (November 13, 2004)
---
Five year old Goro practices baseball every day to be like his dad Shigeharu, a pro ballplayer,until he injures his elbow and decides to retire.
---