The Tudors
Season 3
The Tudors
Season 3
First Air Date: April 05, 2009

| | | |
| --- | --- | --- |
| First Aired on | : | 2009 |
| Episodes | : | 8 episodes |
Henry's marriage to Jane Seymour is happy, fruitful and tragically short; the king brutally suppresses a rebellion against his religious reforms; England, Spain and the Pope ally against England, forcing Henry to marry a Protestant.
Want to see ?
Opening Credits: Intro The Tudors Season 3
Episodes
3x08 The Undoing of Cromwell (May 24, 2009)
---
Henry moves swiftly to annul his loveless marriage to Anne of Cleves, and beds a new mistress, 17-year-old Katherine Howard; Princess Mary falls in love with Duke Philip of Bavaria; Cromwell's fall from favor is sudden and dramatic.
---
3x07 Protestant Anne of Cleves (May 17, 2009)
---
War looms with France and Spain aligning against England with backing from Rome, so Henry agrees to a politically fortuitous marriage with Anne of Cleves (Joss Stone), a plain and unsophisticated German aristocrat he has never met.
---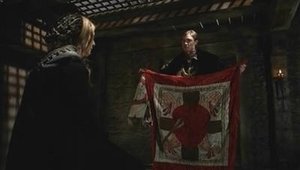 3x06 Search for a New Queen (May 10, 2009)
---
Matchmaking begins in earnest as Cromwell schemes to secure the Reformation by marrying Henry to a Protestant wife - but the king's marital reputation precedes him; the condition of Henry's wounded leg turns life-threatening.
---
3x05 Problems in the Reformation (May 03, 2009)
---
Henry remains in seclusion while mourning the queen's death, an opportunity that enemies of the crown seize to murder several friends of the court; Cromwell is disturbed when Henry doesn't resist his new church's similarities to Catholicism.
---
3x04 The Death of a Queen (April 26, 2009)
---
The leaders of the Pilgrimage of Grace uprising are put to death, but Brandon is disturbed by the cruelty and mercilessness of the suppression; Henry celebrates the birth of a son but his joy is short-lived as Queen Jane dies within days.
---
3x03 Dissention and Punishment (April 19, 2009)
---
Henry reconciles with his estranged daughters Mary and Elizabeth in time for the Christmas holidays, but betrays and brutally suppresses the rebellion against him after making conciliatory promises to the uprising's leaders.
---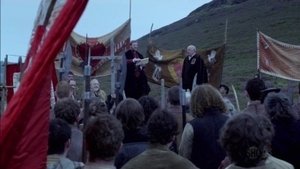 3x02 The Northern Uprising (April 12, 2009)
---
The uproar over the king's break with the Catholic Church turns into a full-blown rebellion that comes to be known as "The Pilgrimage of Grace." Immobilized by an old jousting injury, Henry sends Charles Brandon to deal with the uprising and focuses his attention on the Lady Ursula Misseldon.
---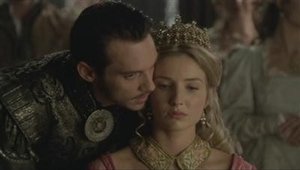 3x01 Civil Unrest (April 05, 2009)
---
King Henry marries for the third time, taking as his queen the demure noblewoman Jane Seymour. A growing number of his subjects protest the king's decision to abandon the Catholic Church.
---