The Tudors
Season 1
The Tudors
Season 1
First Air Date: April 01, 2007

| | | |
| --- | --- | --- |
| First Aired on | : | 2007 |
| Episodes | : | 10 episodes |
Desperate for an heir, England's King Henry VIII shuns his wife Queen Katherine and casts his eye on the alluring Anne Boleyn, while Cardinal Wolsey's loyalty to the Catholic Church and the Pope strains his relationship to the king.
Want to see ?
Opening Credits: The Tudors Season 1 Opening Credits
Episodes
1x10 The Death of Wolsey (June 03, 2007)
---
Cardinal Wolsey is down but not yet out. Although exiled, he tries to gather last-minute support from his old enemy, Queen Katherine. She hesitantly agrees to his plan, as she finds herself in a situation similar to that of the fallen Cardinal. But their plot is intercepted by the King's new advisors and Wolsey must pay the ultimate price.
---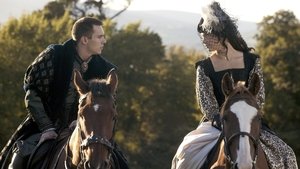 1x09 Look to God First (May 27, 2007)
---
Cardinal Wolsey's fall is quick and pitiless. Stripped of office and authority, he is banished from the court and sent far from his much-beloved King. His unlikely successor is Sir Thomas More, a man unlike the overbearing Wolsey in every way but one...his loyalty to Henry.
---
1x08 Truth and Justice (May 20, 2007)
---
A papal envoy has come to discuss the annulment of the King's marriage to Katherine of Aragon, as requested by the King. The outcome of these discussions will determine Cardinal Wolsey's future career as well as the King's romance with Anne Boleyn. These discussions will also influence the nature of the relationship between England and Rome.
---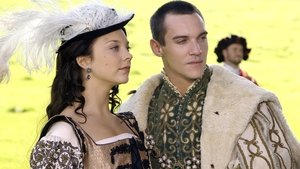 1x07 Message to the Emperor (May 13, 2007)
---
England's population is suffering, both from a lack of food and from a lethal plague called 'The Sweats'. As a result, King Henry feels depressed and not his usual, confident self. He starts having doubts about the future and his ability to rule the country. Fortunately for him, a change is coming up.
---
1x06 True Love (May 06, 2007)
---
As King Henry gains in confidence, his displeasure with the way the Catholic church handles his request for an annulment of his marriage to Katherine of Aragon grows. As a result, Cardinal Wolsey's position is weakening, leaving him vulnerable to his enemies.
---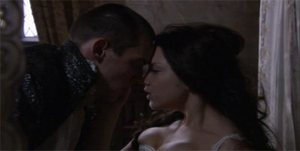 1x05 Arise, My Lord (April 29, 2007)
---
Henry is shocked when he learns that his ally, Emperor Charles V of Spain, has released France's King Francis I from prison. He's equally surprised when Anne Boleyn turns him down after offering to make her his sole mistress.
---
1x04 His Majesty, The King (April 22, 2007)
---
As a reward for his denunciation of Martin Luther, the Pope christens Henry "Defender of the Faith," but a brush with death causes the king to seek a solution to his lack of an heir. Princess Margaret marries the decrepit King of Portugal reluctantly, but the union is short-lived; Henry's desire for Anne Boleyn intensifies when Anne goes home to her family estate.
---
1x03 Wolsey, Wolsey, Wolsey! (April 15, 2007)
---
A visit from Charles V forces Henry to conceal his growing disaffection from Queen Katherine, who is the influential Spanish monarch's aunt - even as Henry comes face-to-face with the seductive Anne Boleyn for the first time.
---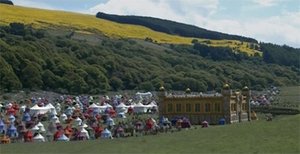 1x02 Simply Henry (April 08, 2007)
---
Henry contemplates an alliance with Holy Roman Emperor Charles V of Spain despite his "Field of Cloth of Gold" ceremony celebrating allegiance to France, and executes a rival; Elizabeth gives birth to the king's illegitimate son.
---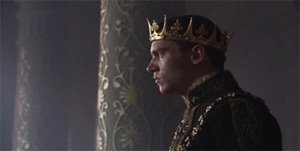 1x01 In Cold Blood (April 01, 2007)
---
Henry prepares for war with France but receives cautious counsel from the powerful Cardinal Wolsey, who urges a treaty; the king learns that his queen's lady-in-waiting Elizabeth Blount is pregnant with his child.
---