Moral Orel
Season 3
Moral Orel
Season 3
First Air Date: October 09, 2008

| | | |
| --- | --- | --- |
| First Aired on | : | 2008 |
| Episodes | : | 13 episodes |
Episodes
3x13 Honor (December 18, 2008)
---
---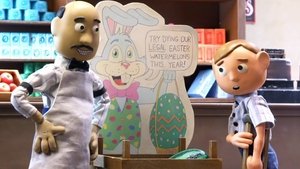 3x12 Nesting (November 19, 2008)
---
Miss Censordoll, Clay and Orel clash over the banning of eggs.
---
3x11 Sacrifice (November 17, 2008)
---
Clay rants about sacrifice amongst peers at Forghetty's bar.
---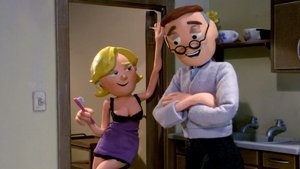 3x10 Sundays (November 13, 2008)
---
The episode follows the lives of two Moralton women, Florence and Dottie. Both are recently divorced single mothers with limited visitation rights to their kids. While Dottie is attractive and stuck-up, Florence is fat and frumpy. The two strike up a tenuous friendship and move into an apartment together.
---
3x09 Closeface (November 11, 2008)
---
This episode is about the Annual Arm's-Length dance at Orel's school.
---
3x08 Passing (November 06, 2008)
---
This episode, mirroring "Help," is a flashback which explores Clay's relationship with his mother and father.
---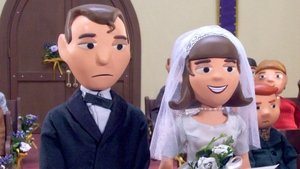 3x07 Help (November 04, 2008)
---
This episode is a flashback Bloberta has when Orel asks her why she married Clay.
---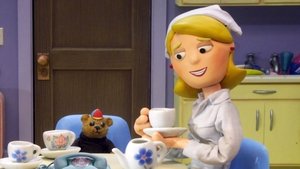 3x06 Dumb (October 29, 2008)
---
This episode tells of Joe, the resident bad kid in Moralton. The episode takes place right before and slightly after "Nature". Joe is the son of Dr.Secondopinionson, who is unable to participate in his son's life, due to his advanced age and increasing senility. This lack of parental authority damages Joe; he constantly derides everything around him as dumb, eats sugar constantly and does outrageous things because no one in his house has the authority to stop him.
---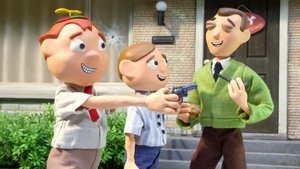 3x05 Trigger (October 23, 2008)
---
This episode happens before Nature I and Nature II. Doughy is first seen playing baseball with himself. After an injury he consoles his parents for a bandage only to be shoved away. Seeing various father's bonding with children, Doughy becomes more depressed.When seeing a father and son squirrel, he throws a rock at them and claims he feels no remorse for his actions. Upon walking he hears gunshots and darts down, Orel and Clay are practicing shooting. Orel being a poor shot is scolded by Clay. Doughy comes up and decides to try shooting, being a much better marksman then Orel. He claims this is because he feels unimportant and invisible he is able to focus and shows little remorse at the idea of killing something. Since this happens before the eventful hunting trip, Clay insists Orel keeps the gun twenty-four hours a day until he learns to use it. Later he tells Doughy to help him, in this event Doughy seeks out Clay's approval and craves attention, so happily takes the task. A nervous tick in Orel causes him to accidentally shoot off the gun when upset, the only way he seems able to hit anything is when he feels this way. Seeing this as a means to get more praise from Clay, Doughy sets out to upset Orel. Eventually Orel is phased out of the family as Doughy takes his place, Clay takes a special liking to him and even shows him how to smoke. Depressed, similarly to how Doughy was in the beginning of the episode, Orel is able to shoot easily. The now melancholic Orel is not bothered by Doughy's attempts to upset him. Clay is overjoyed Orel can now shoot a gun properly he has no more use to Doughy, though Doughy attempts to take Orel's place on the hunting trip. Clay tells Doughy that he had no intention of taking him on the hunting trip, everything merely being a ploy to get Orel to learn to shoot better. It ends with Doughy once again being ignored.
---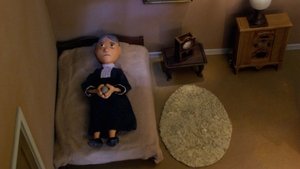 3x04 Alone (October 21, 2008)
---
While Orel is on the hunting trip, the lives of Ms. Sculptham, Ms. Censordoll and Nurse Bendy are shown in disturbing detail.
---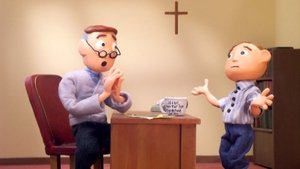 3x03 Innocence (October 16, 2008)
---
The show begins with the townspeople realizing that the song Orel sang in the school musical is blasphemous and conclude that they may have been giving him bad advice. They agree to avoid giving him advice. Eventually Danielle inadvertently advises him to bathe in the blood of the innocent to purify himself. It ends with Orel bathing in blood he has collected from the towns children and provides the background for the beginning of the episode grounded.
---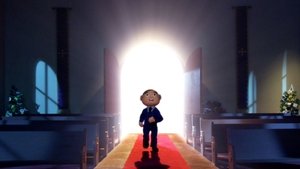 3x02 Grounded (April 01, 2008)
---
During events that take place two weeks before Orel's hunting trip with his father, Clay bans him from Church because he let his friends cut him when in the bath. After a near death experience, Orel appears to be in hell before being saved, and then becomes obsessed with dying in order to get closer to God. (NOTE This Is The First Darker Moral Orel Episode Ever)
---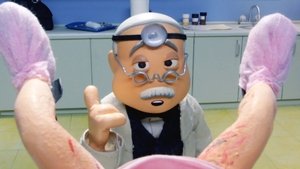 3x01 Numb (October 09, 2008)
---
While Clay and Orel are on their camping trip, Bloberta keeps herself busy, and finds time to reunite with Shapey
---