Moral Orel
Season 1
Moral Orel
Season 1
First Air Date: December 12, 2005

| | | |
| --- | --- | --- |
| First Aired on | : | 2005 |
| Episodes | : | 10 episodes |
Episodes
1x10 God's Chef (July 30, 2006)
---
In order to masturbate and still go to heaven, Orel has a scheme that turns Moralton topsy-turvy
---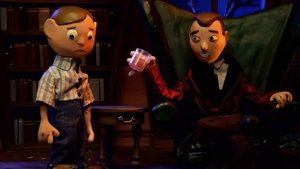 1x09 Loyalty (May 21, 2006)
---
After running into Orel at church, Coach Stopframe asks if Orel would become Bible Buddies with his nephew Joe, who isn't settled into christianity yet. Despite Joe doing bad things for fun, Orel believes that it he should be a loyal friend and go along with it.
---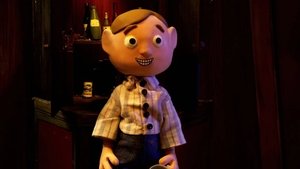 1x08 Maturity (May 14, 2006)
---
After getting shot in the eye with Shapey's BB gun, Orel's father tells him to be more repsonsible and mature. In order to learn more about maturity, Orel goes to the local pub and drinks alcohol which is known to him as "Maturity Juice".
---
1x07 God-Fearing (February 26, 2006)
---
Halloween is boring for Orel when he believes that he doesn't have anything to fear since God is with him at all times. Hoping to get scared, Orel decides to make God angry with him by breaking all 10 Commandments.
---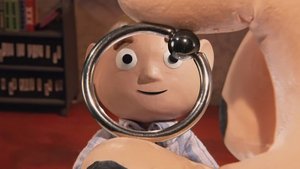 1x06 The Blessed Union (February 19, 2006)
---
Orel learns that people should do everything they can to keep their wives happy. He goes around town and asks women including his mother, what they want.
---
1x05 Omniprescence (February 13, 2006)
---
Orel learns that God is present in everyone and everything. He ends up excusing himself from school, and going on a trip across town believing that he is able to stop people from sinning and heal them.
---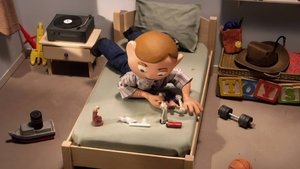 1x04 Charity (February 05, 2006)
---
After Orel is taught that the Christian way is to help the poor, he befriends a homeless crack dealer. The homeless man offers a gift in return, and well - it just wouldn't be polite to refuse. Good Christians aren't wasteful either, and Orel does his fair share to ensure the town's crack supply doesn't go to waste.
---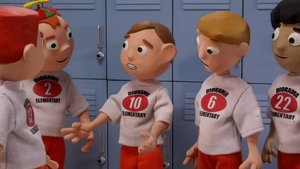 1x03 Waste (January 29, 2006)
---
Orel Puppington learns that God doesn't look kindly on the wasteful. After lessons from Coach Stopframe and his father, he sets out with two goals in mind. Orel must stop his own wastefulness, and ensure he doesn't end up the failure his father predicts of him. Will he succeed, or will he upset the townsfolk once again?
---
1x02 The Lord's Greatest Gift (January 22, 2006)
---
After learning that God's greatest gift is life, Orel recruits his friend Doughy to help protect that gift. A library book, a graveyard full of dead townsfolk, and Orel's convictions spell trouble for the population of Moralton.
---
1x01 The Best Christmas Ever (December 12, 2005)
---
After Reverend Putty teaches Orel that Jesus will one day return to the earth, he believes that his younger brother, Shapey, is the second coming of Christ. Orel's parents plan for their divorce, and Christmas looks set to be an unhappy one.
---