Waterloo Road
Series 7
Waterloo Road
Series 7
First Air Date: May 04, 2011

| | | |
| --- | --- | --- |
| First Aired on | : | 2011 |
| Episodes | : | 30 episodes |
The seventh series of the British television drama series Waterloo Road began broadcasting on 4 May 2011, and ended on 25 April 2012 on BBC One. The series follows the lives of the faculty and pupils of the Eponymous school, a failing inner-city comprehensive school. It consists of thirty episodes, shown in three blocks of ten episodes each. The seventh series achieved an average of 5.30 million viewers in the ratings. It is the last series to be set in Rochdale, England.
Episodes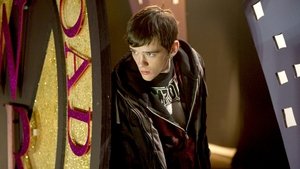 7x30 Episode 30 (April 25, 2012)
---
On the last day of term when the school is preparing for the prom Michael arrives to find that Alan Dixon has already sent letters to the staff announcing Waterloo Road's closure. However he tells them he has agreed to run Lorraine's school and invites them to come with him,most of them agreeing despite it being in Scotland. He gives a motivational speech to the pupils telling them they represent the spirit of the school and will take anybody who wants with him as Maggie,previously a care worker,will be superintending a lodgings house. Josh returns to school,improved ...
---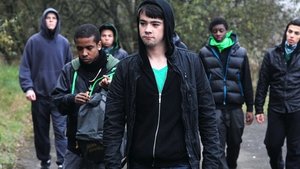 7x29 Episode 29 (April 18, 2012)
---
Scout falls for Ukrainian pupil and would-be football star Danilo,an asylum seeker, and they agree to get married,despite Phoenix's attempts to stop Scout. When Danilo fails to show for football practice Phoenix alerts Tom and he and Sian dash to the registry office. The wedding has been performed but it illegal and Danilo will be deported. More upsetting for Scout is the news that it was a marriage of convenience to get Danilo's visa, for which his brother paid Scout's mother.As a result Scout calls the police to arrest her. Kyle slips into school and,after trying to...
---
7x28 Episode 28 (April 11, 2012)
---
On the day of her art exam, Shelby struggles to keep her alcohol problem under control, whilst Kyle is caught running an illegal vodka scam. Jez makes a life-changing decision, and the school comes under investigation from the LA.
---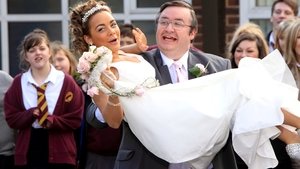 7x27 Episode 27 (April 04, 2012)
---
Jez moves out. Josh returns to school but takes himself off his medication. Whilst researching for his project about plague victim John Ingleby he becomes obsessed with a plague pit under the school. At a seance Emily tricks him into believing that Ingleby is trying to contact him,which has a disastrous effect on him during an exam. Finn and Trudi reconcile but only after she has had an abortion,leaving him distressed that he never told her of the pregnancy and,to avenge himself on Tariq and Kyle,he joins Eugene Garvey's gang. Janeece is stood up by Craig on her ...
---
7x26 Episode 26 (March 28, 2012)
---
Grantly returns to school less than a week after his wife's death and is supported by Harley,as well as Maggie,to whom he is becoming close. On the day of the school fun run star athlete Mercedes Garvey injures her ankle and when Jez takes her home she misreads the signs and throws herself at him. After he has rejected her she claims he made a pass at her and Tom has to get the truth out of her. Her brother Eugene belongs to the Murray Set Boyz and DSC members Kyle and Tariq set out to pick a fight with him. Craig publicly proposes to Janeece whilst Trudi dumps Finn ...
---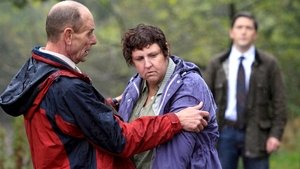 7x25 Episode 25 (March 21, 2012)
---
Trudi confides in Tariq that she is pregnant by Finn but they agree to keep it quiet and she arranges for an abortion. After Josh freaks out in Nicki's class Tom tells his son about his suspected condition and suggests they see a psychiatrist. Grantly's wife Fleur deteriorates and he walks out of school,leaving a letter of resignation,to take her away from her care home to the cottage where they spent their honeymoon. Tom follows and persuades him to return Fleur to the home,where she dies,having recognized Grantly. Back at school Michael refuses to accept the ...
---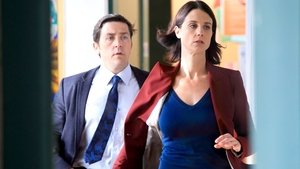 7x24 Episode 24 (March 14, 2012)
---
Matt is worried when premature baby daughter Martha needs extra care and relieved when she pulls through but he is desolate to learn that Rosie has started a relationship with Alex,the doctor who saved Martha,and plans to move to Bristol with him and the baby. Zack gets it into his head that Jez is not his father and takes a DNA test. Jez initially sees this as an attempt by Zack to get his attention and tells him that he loves him whatever the outcome,though it turns out that they are father and son. Candora,the cosmetics firm for which Maggie and Grantly have been ...
---
7x23 Episode 23 (March 07, 2012)
---
While Tom is overseeing the selection process for a new head of English, his relationship with Josh is plunged into crisis by Josh's spiralling drug problem. Elsewhere, Grantly is at a loss when he mislays a large sum of money meant for Fleur's nursing home fees, and it is touch and go for Matt's baby daughter, Martha.
---
7x22 Episode 22 (February 29, 2012)
---
Lauren is convinced that her only route into a modelling career is by going under the surgeon's knife, and Trudi clashes with Michael over his anti-gang measures. Elsewhere, Josh's drug-smoking lands him in deep trouble with Tom, and Matt is shocked when Rosie goes into premature labour.
---
7x21 Episode 21 (February 22, 2012)
---
It is the first day back at school and Michael's recuperation is cut short when the school is infiltrated by a local gang. Tariq's efforts to turn over a new leaf are challenged by the arrival of new year 13 pupil Mason. Elsewhere, the net closes in on Linda when Chalky exposes her lies.
---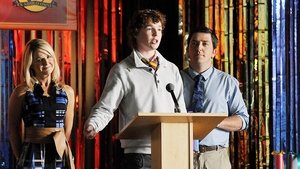 7x20 Episode 20 (November 16, 2011)
---
The last day of term starts badly for Michael when he finds a threatening note on the dashboard of his car. Meanwhile, Jez's unexpected arrival during the staff briefing scuppers any hope that the prize-giving will be the focus of the day. Grantly informs a rattled Michael that Jez will be making a formal complaint to the governors about his affair with Sian and matters come to a head when Jez pulls Madi and Zack out of class to take them to Ireland. As they drive off, Wayne slips in to school with revenge on his mind and Michael finally gets a chance to confront his stalker. Elsewhere, Em tries desperately to prevent Scout from moving away with her foster parents and Ronan and Vicki say goodbye to Waterloo Road and each other.
---
7x19 Episode 19 (November 09, 2011)
---
Waterloo Road welcomes Viv O'Donnell, local radio DJ superstar, who has arrived to host her live radio show at the school. Everyone's excited about having a masterclass in radio journalism from a chat show supremo; everyone, that is, except her daughter Andi, a loner in Scout and Emily's class, who shies away from her mum's limelight. Sian and Michael wake up late, having spent the night together in a hotel. Jez, meanwhile, is trying to move past his suspicions but he steals Sian's car keys to check her GPS, only to discover that she has lied about her whereabouts and had really been at a hotel. He confronts Sian, who breaks down with guilt and confesses to the affair. Trudi gets a raw deal from Finn when it accidentally comes out that her dad has marriage plans for her with a family friend. And Tariq comes to Chalky's aid when he burns his surprise dinner for Linda.
---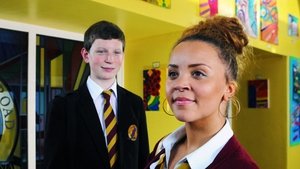 7x18 Episode 18 (November 02, 2011)
---
Michael's paranoia spirals when he discovers the identity of his secret tormentor, and new year 12 pupil Freddie Jackson's life is endangered when Michael fails to read his admission file. A jealous Linda stirs trouble by letting slip that she knows of Sian and Michael's affair, and Emily's rebellious streak threatens to land Scout back in foster care.
---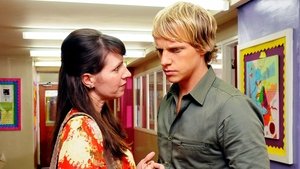 7x17 Episode 17 (October 26, 2011)
---
Tom is put under pressure by Linda's new teaching assistant, Greg, only to discover that Greg has his own secret agenda. Jez's romantic endeavours force Sian to question her affair with Michael, and Vicki's jealousy over Madi pushes her relationship with Ronan to the brink. Elsewhere, Michael is convinced that he has a stalker when his office is broken into.
---
7x16 Episode 16 (October 19, 2011)
---
Bad boy Tariq Siddiqui's efforts to turn over a new leaf are short-lived when he discovers that his sister is secretly dating Finn Sharkey. Elsewhere, Michael desperately tries to cover his tracks over the Wayne Johnson incident, and Phoenix's secretive behaviour makes Scout question their relationship.
---
7x15 Episode 15 (October 12, 2011)
---
Scout is pleased after Mia, a mid-twenties MS sufferer, offers her the position as a live-in carer. Matt organises a special orchestra project but is not pleased after Michael insists that Tariq is included. Michael attempts to keep his distance from Linda. He is concerned though when Sian accepts Linda's help to input the grades. Linda ends up confessing to Sian about their tryst. Michael finds his world being rocked even further by the sudden arrival of Wayne.
---
7x14 Episode 14 (October 05, 2011)
---
Vicki suffers a black eye in an accident, prompting Sian to suspect Ronan of hitting his girlfriend. Jez enlists ex-pro Ken Watling to prepare for the school's first rugby match - only for the new coach to insist on dropping Zack from the team - and Phoenix is over the moon when Nelson buys him a moped for his birthday. Michael and Linda's relationship takes an interesting turn after she makes him an indecent proposal
---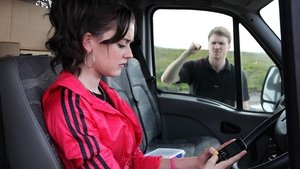 7x13 Episode 13 (September 28, 2011)
---
Michael continues his mission to shake up the school by appointing his old student friend Linda Radleigh as Head of English. However, the newcomer soon has her hands full keeping an eye on Emily, who sneaks out of school to see her sister on the day she is released from prison. Meanwhile, Chalky's crush on Janeece prompts him to join Jez's lunchtime fitness club and Michael tries to get closer to Sian over a late-night drink. Sarah Hadland (Miranda) joins the cast
---
7x12 Episode 12 (September 21, 2011)
---
Jez and Sian Diamond plan a dinner party so that they can try to get to know their colleagues better but the unexpected arrival of Jez's estranged children, Madi and Zack throws everything up into the air. Michael's A-level recruitment drive sees him at loggerheads with Grantly. Scout's enthusiasm for the guitar touches Matt. Vicki ends up being inspired to retake her A-level sciences, but after Ronan throws a surprise house-warming party it highlights the differences between them.
---
7x11 Episode 11 (September 14, 2011)
---
New 'super head' Michael Byrne faces a baptism of fire when he discovers that pupils Phoenix and Harley Taylor have been concealing a dead body. Meanwhile, Grantly spearheads the staff's resistance to Michael's reforms, while Tom finds himself the underdog in his bid for deputy head. Elsewhere, new girl Trudi Saddiqui makes a memorable first impression on Finn Sharkey.
---
7x10 Episode 10 (July 06, 2011)
---
The school faces an independent inspection and it is revealed Chris allowed a pupil to spend the night at his house. Both Karen's job and the school's future are on the line, and as the staff rally round, Jess tells Eleanor if she wants to save Waterloo Road she needs to take action. Meanwhile, the prospect of being taken into care causes Scout to run away - with Chris, the police and a drug dealer in pursuit. Last in the series.
---
7x09 Episode 9 (June 29, 2011)
---
You do wonder what it takes for a teacher to be sacked from Waterloo Road. Having drugs in your pocket doesn't do it (step forward Chris Mead); neither does sleeping with a pupil (Chris again); and an inability to keep order in class doesn't count - every teacher is guilty of that. But now it seems you're safe even if, like Eleanor Chaudry, you've been feeding confidential information to the Director of Education, who's keen to shut the place down. While Karen Fisher (Amanda Burton) battles to save the school, her deputy forgets his promise to be "professional from now on", Vicki has a distressing experience and - gasp - Chalky stands up to Eleanor.
---
7x08 Episode 8 (June 22, 2011)
---
Chris confiscates drugs from scruffy pupil Scout Allen, and is shocked to discover she is a drugs courier. A mock student election brings Vicki and Jess together - and the staff are shocked to learn that Waterloo Road could face closure.
---
7x07 Episode 7 (June 15, 2011)
---
It is the day of Sambuca's memorial service, and everyone struggles with their grief. Vicki discovers she is pregnant with Aiden's child, and leaves Aiden reeling - just as Jess drops a bombshell of her own. Karen realises that her attempts to impress Richard Whitman are futile; his desire to close Waterloo Road has become a personal crusade.
---
7x06 Episode 6 (June 08, 2011)
---
Sam is keen to find the father she's never known before she dies, and secretly enlists the help of Lauren and Finn on a quest to Blackpool, as the popular school drama continues. But when she most needs someone to rely on, will Sam be disappointed? After a run of bad publicity, Karen is keen to promote a positive image of Waterloo Road and hires PR woman Linda Wickes to put a positive spin on things. Will Karen recognise her school after Linda's given it a makeover? And when Richard Whitman, the Director of Education, arrives unannounced, he makes no secret of his disapproval of both the PR launch and Karen's professionalism. Meanwhile, Aiden and Vicki are left out in the cold and Ronan and Jess aren't in the mood to forgive. A fight between Aiden and Ronan is the final straw for Rob, as the rift between father and son deepens
---
7x05 Episode 5 (June 01, 2011)
---
It's launch day for Karen's new community café and she's invited the Director of Education along, as the popular school drama continues. But with Daniel Chalk in charge, will the café be ready in time? Twins Shona and Rhona are acting up in class, because they're caught in the middle of a bitter custody battle between their mum and gran. As the court makes its decision, the twins' gran takes matters into her own hands, with a stunt that could jeopardise the café launch. Meanwhile, Rob's estranged wife, Naomi, wants to play happy families and warns Karen off her man in a bid to keep him to herself. And Vicki finally sees Aiden's true colours, and is forced to reveal their infidelity to Jess and Ronan.
---
7x04 Episode 4 (May 25, 2011)
---
New girl Evie Prior shows up at the school but something about her story doesn't quite add up. She is soon upsetting the rest of her classmates and causing problems for Karen. Evie attempts to empathise with Finn, who's devastated by girlfriend Sam's terminal illness. The school ends up being forced to deal with the fallout when the truth about Evie is revealed. Eleanor and Daniel have their appraisals as Karen sits in on their classes and finds room for improvement for both teachers.
---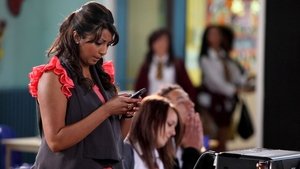 7x03 Episode 3 (May 18, 2011)
---
Amy Porter has a stalker, which draws battle lines between Karen and Eleanor. Rose and Tom try to protect Sambuca from the truth about her life-threatening tumour. Ronan proposes to Vicki - but can she resist Aiden's advances?
---
7x02 Episode 2 (May 11, 2011)
---
A shy and effeminate year 12 pupil is branded a 'perv' when he is caught poring over a lingerie magazine - but the truth is far more complicated than Chris imagines. Rose and Sambuca learn that her seizures are being caused by a brain tumour, and Vicki is disappointed that Jess and Aiden appear to be growing even closer.
---
7x01 Episode 1 (May 04, 2011)
---
It is the first day back at school, and returning head teacher Karen Fisher has plenty to contend with when the new site manager, Rob Scotcher, discovers an abandoned baby on the premises. New staff members Eleanor Chaudry and Daniel Chalk adapt differently to life at Waterloo Road. Elsewhere, Rob's son Aiden makes a memorable first impression on Jess and Vicki.
---