Waterloo Road
Series 6
Waterloo Road
Series 6
First Air Date: September 01, 2010

| | | |
| --- | --- | --- |
| First Aired on | : | 2010 |
| Episodes | : | 20 episodes |
The sixth series of the British television drama series Waterloo Road began broadcasting on 1 September 2010, and ended on 6 April 2011 on BBC One. The series follows the lives of the faculty and pupils of the Eponymous school, a failing inner-city comprehensive school. It consists of twenty episodes, divided into two half series of ten episodes each. The sixth series achieved an average of 5.11 million viewers in the ratings.
Episodes
6x20 Episode 20 (April 06, 2011)
---
The day of the Waterloo Road pantomime has finally arrived, but when Finn gets Kyle purposefully kicked off the cast, Sam begins to doubt their relationship - he is not the boy she thought he was. Meanwhile, Denzil learns his lesson when his latest stunt ends in tragedy. Elsewhere, Jonah sneaks out of school to meet Cesca and they rush to Gretna Green, but will the police catch the couple before they reach the church?
---
6x19 Episode 19 (March 30, 2011)
---
Cesca hands in her resignation to Karen. Adanna reveals her latest plan to unite the sexes at the school. Denzil takes part in a life-threatening stunt. Ruby and Grantly's writing partnership is under threat from creative differences.
---
6x18 Episode 18 (March 23, 2011)
---
The school holds a fashion show and Ronan brings in Dan Hargrove,owner of a modelling agency,to give confidence to would-be model Vicki,now his girlfriend. Adanna once dated Dan and was dumped by him,so she regards him as a creep and,when he takes Vicki for an innocent lunch,accuses him of unprofessional conduct. This causes trouble with Ronan but,after Vicki has explained that nothing untoward happened,Adanna has to apologize to Dan. Cesca,finding herself pregnant by Jonah,goes to a clinic for a termination but changes her mind after he his impassioned phone call. ...
---
6x17 Episode 17 (March 16, 2011)
---
Finn and Ronan organize a rave at an abandoned mill,where they closer to Sambucca and Vicki. However interlopers,headed by gang-leader Gav,gate-crash and it is down to the newly-reinstated Tom,whom Kyle has phoned in the hopes that he will spoil the rave for Finn,to save the day. Jonah gets drunk and almost discloses his affair with Cesca,to her horror,whilst Bex goes off with Hodge to spare Jess. However Jess has alerted her mother,who follows with Chris and Hodge is ultimately arrested.
---
6x16 Episode 16 (March 09, 2011)
---
As Jonah suggests to Cesca that they go public as a couple Hodge continues dating Jess,under the name of Ewan. Then pupil Wayne Bodley discovers a shot of Bex on a porn site and it soon comes to Karen's attention. Bex explains to her mother that she met and lived with an older man who filmed their sex life but she now wants to put him behind her.However Bex sees Hodge with Jess and confronts him. He says that he has a sex disc of Jess as well,which he will publish unless Bex goes back with him and so she agrees.
---
6x15 Episode 15 (March 02, 2011)
---
Harry's cry for attention veers out of control when he steals Karen's mobile phone and uses it to send the staff incendiary emails. Karen and Chris have their hands full with the boy-only business initiative, especially when Sambuca Kelly returns to Waterloo Road and leads the girls in gate-crashing the event. Elsewhere, Tom struggles to readjust during his first day back.
---
6x14 Episode 14 (February 23, 2011)
---
When Ruby witnesses Martin Dowling and Kyle Stack taunting new Polish caretaker Lukas Wisniewski about his right to work in the country, she controversially takes the side of the pupils. Keen to clamp down on this behaviour, Chris discovers that the normally intelligent Martin is emulating his father's right-ring views to gain approval. Lukas is pushed to the brink when Martin and Kyle step up their hate campaign, leaving Ruby condemned by the school and questioning her own views. Meanwhile, Ronan's scheme to sell exam papers to the other pupils looks set to be a success, especially since Janeece can't prove that he has stolen the original copy from her office. However, Janeece proves to be more resourceful than first thought and hatches a clever plan to thwart him. Elsewhere, Cesca's relationship with Jonah spirals further out of control as she desperately uses Tom as a decoy to cover up her feelings. And Bex's attempt to forget about her problems with a shopping trip is short-lived when an ever-determined Hodge arrives on the scene, leading to a dramatic showdown.
---
6x13 Episode 13 (February 16, 2011)
---
Nate and Josh's burgeoning romance hits a rough spot when Nate's homophobic dad finds out about their relationship, and Tom is forced to bear the brunt of his anger. Elsewhere, Hodge continues to hound Bex and Karen tries to discover what her oldest daughter is hiding. Cesca continues to blur the professional and personal boundaries between her and Jonah.
---
6x12 Episode 12 (February 09, 2011)
---
Year ten pupil Billie Taylor is convinced that her own mother is trying to steal her newborn daughter from her, so Janeece offers to help. The staff are shocked by Grantly's dishevelled appearance, and decide he needs more assistance at home. Cesca begins tutoring Jonah in one-on-one Spanish lessons.
---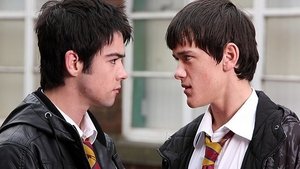 6x11 Episode 11 (February 02, 2011)
---
In response to the boys' poor exam grades, Karen and Chris introduce a new single sex teaching initiative, much to the disdain of staff and pupils. Especially unimpressed is the formidable new Head of Pastoral Care, Adanna Lawal, who rallies the rest of the staffroom into action against the segregation. However, the scheme gets off to a bad start as the boys' lessons quickly descend into chaos, a situation that is made even worse by the arrival of disruptive new student Kyle Stack, who wreaks havoc the moment he steps in the door. Elsewhere, Bex Fisher's first day back at Waterloo Road gets off to a rocky start when she is beset with anxiety following an unexpected phone call - leading Jess to suspect her sister is hiding something. Finally arriving at school, Bex becomes embroiled in an allegation of sexual assault involving Kyle, leaving Karen and her staff in a muddled attempt to unravel the truth before Kyle exacts a vicious revenge.
---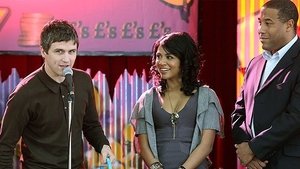 6x10 Episode 10 (October 27, 2010)
---
Grantly's home life unravels when he finally puts Fleur in a home, but he has to take drastic measures when he learns the economic cost of care. His situation at school also reaches breaking point as Ruth discovers that he has been teaching the wrong syllabus to his A-level class. Elsewhere, a mysterious figure appears in the school and begins to spy on Karen. Drama, starring Philip Martin Brown and Anna Jobarteh
---
6x09 Episode 9 (October 20, 2010)
---
Chris's plan to install CCTV in the school backfires when Jonah discovers compromising footage. Ruby gets in touch with Steph to see if she can persuade Grantly to sort out his domestic problems, and Janeece takes drastic action when Ruby refuses to give her back baby Poppy. Drama, starring William Ash and Lucien Laviscount
---
6x08 Episode 8 (October 13, 2010)
---
Vicki cannot balance living in a hostel and visiting her sick father at hospital with her schoolwork, and resorts to blackmailing Chris to improve her grades. Grantly struggles to cope with his wife's illness but refuses to take her into care, and Janeece has doubts about her decision to give her baby to Ruby and John. Drama, starring Rebecca Ryan, William Ash and Philip Martin Brown
---
6x07 Episode 7 (October 06, 2010)
---
Harry's bulimia condition gets worse with the stress of being bullying and his parent's separation. The tension Jneece and Ruby increases. The school stages the Interschool Debating Contest.
---
6x06 Episode 6 (September 29, 2010)
---
Francesca's honest approach in her drugs-awareness class backfires when Sam asks her for money to buy some, but the pupil's dealings leave her facing exclusion from the school. Harry's suffering increases, but he strikes up a friendship with Ruth, who encourages him to fight back against his tormentor, while Grantly's personal problems come to the surface and Ruby wonders what has gone wrong with her marriage. Drama, starring Karen David and Holly Kenny
---
6x05 Episode 5 (September 22, 2010)
---
Marcus interferes in Ronan's private life after catching him selling DVDs at school, but his well-meant efforts only complicate things further for the boy and his father. Tom is worried that Josh cannot defend himself when he sees Finn picking on him and urges him to take up self-defence lessons, while Ruby and Janeece call a truce. Drama, starring Wil Johnson and Ben-Ryan Davies
---
6x04 Episode 4 (September 15, 2010)
---
Josh vents his own frustrations on a new gay student, and gets involved in a fight with Finn following the spread of malicious gossip around the school. A celebration at the Fisher household divides the family as Charlie reveals his true feelings, and Vicki blackmails Chris to improve her grades. Drama, starring William Rush, Jack McMullen and Amanda Burton
---
6x03 Episode 3 (September 08, 2010)
---
A new sexual health initiative causes uproar among parents, pupils and staff. Ronan and his girlfriend Sarah argue over whether she should take the morning-after pill, Jess and Vicki fall out, and Lauren shifts her romantic attention to Josh. Elsewhere, Charlie confesses his affair to Karen and hopes she will give their marriage another chance. Drama, starring Ian Puleston Davies and Amanda Burton
---
6x02 Episode 2 (September 02, 2010)
---
Karen's husband Charlie joins the team as a supply teacher, but finds himself in hot water when his son Harry discovers a suspicious text message on his phone. Ruby talks to John about their parenting options after learning about her infertility, and a jealous Jess sabotages Chris's friendship with the head teacher by publishing a scathing article in the school magazine. Drama, starring Ian Puleston-Davies and Linzey Cocker
---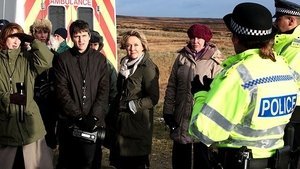 6x01 Episode 1 (September 01, 2010)
---
New headmistress Karen Fisher sets out to revolutionise the school but faces tough challenges, beginning with two home-schooled pupils who are struggling to adapt to the mainstream education system. Elsewhere, Chris discovers that the girl he slept with is one of his pupils - and Karen's daughter. Starring Amanda Burton, William Ash, Linzey Cocker and Wil Johnson
---