Waterloo Road
Series 5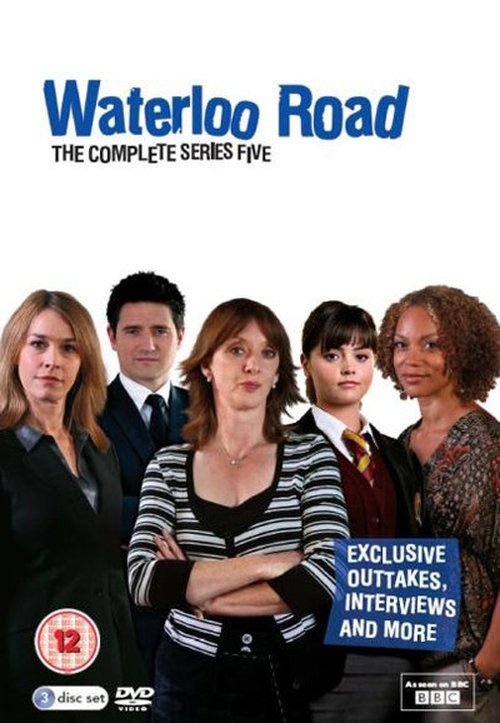 Waterloo Road
Series 5
First Air Date: October 28, 2009

| | | |
| --- | --- | --- |
| First Aired on | : | 2009 |
| Episodes | : | 20 episodes |
The fifth series of the British television drama series Waterloo Road began broadcasting on 25 October 2009, and ending on 15 July 2010 on BBC One. The series follows the lives of the faculty and pupils of the Eponymous school, a failing inner-city comprehensive school. It consists of twenty episodes, divided into two half series of ten episodes each. Due to extensive news coverage on 11 May 2010, EastEnders and Holby City were instead shown on 12 May, and Waterloo Road was postponed for two weeks, due to the already scheduled Holby City episode on 19 May. The final two episodes of the series was delayed by four weeks, due to the 2010 FIFA World Cup, airing on 14 & 15 July respectively. The fifth series achieved an average of 5.03 million viewers in the ratings. It featured one of the biggest cast changes of the show's history.
Episodes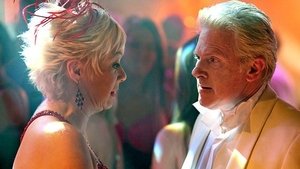 5x20 Episode 20 (July 14, 2010)
---
Amy's relationship with Finn takes a terrifying turn when he suggests a radical proposal to ensure they stay together. Meanwhile, as Rachel and Adam prepare to walk down the aisle, trouble at the school puts the bride's attendance at the ceremony in jeopardy. Starring Jack McMullen and Eva Pope. Last in the series
---
5x19 Episode 19 (July 13, 2010)
---
Amy and Finn are kept apart following the ill-fated trip to the art gallery, causing Amy to play up in Ruby's class. The teacher's emotional state finally catches up with her when Rachel and Adam announce their engagement, and she locks herself in her office, only for the truth about her drug addiction to come out
---
5x18 Episode 18 (June 09, 2010)
---
A trip to an art gallery takes Kim to the edge when the pupils deface a valuable painting and she is rushed to hospital suffering from what she thinks are practice contractions. Elsewhere, Philip's efforts to inspire Ros end up in a row about sexism and Steph's relationship with Ollie hits the rocks. Drama, starring Angela Griffin
---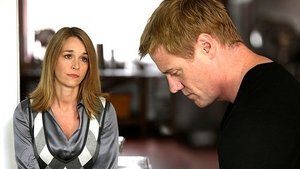 5x17 Episode 17 (June 02, 2010)
---
Jo learns Ros, one of her brightest students, has developed a crush on her, and informs Rachel about it. However, when the pupil publicly retaliates, Rachel is forced to suspend her colleague. Elsewhere, Adam is allowed to set up a new takeaway scheme to promote healthy eating, but has to pick up the pieces when Ruby is evicted from her place by Steph. Drama, starring Sarah Jane Potts
---
5x16 Episode 16 (May 26, 2010)
---
New boy Finn's disruptive behaviour continues at Waterloo Road and he persuades Josh and Amy to join him in smoking a legal high. For Amy, it's a far-from-pleasant experience and Josh has further side-effects when he starts hallucinating in class. Tom, worried about his son's behaviour, questions Josh who "fesses" up – believing that his dad would be cool about it as they are more like friends than father and son. However, Josh is stunned and humiliated by Tom's angry reaction and, in retaliation, he spikes Tom's lunch with the drug.
---
5x15 Episode 15 (May 05, 2010)
---
Chris is pushed to breaking point when he ends up with Finn as a teaching assistant on work experience day. Meanwhile, Rachel is not impressed with Adam when she learns he has been to a gig with the sixth formers, and Sam and Bolton become closer when they end up in trouble. Drama, starring Jack McMullen and William Ash
---
5x14 Episode 14 (April 28, 2010)
---
Lauren's birthmark is revealed to the whole school, so she takes drastic action to get rid of it, and Ruby wins a few Brownie points with Rachel by organising a clothes-swapping event - only to abuse her trust by stealing some of the best goods to sell for herself online. Adam makes changes at the canteen, much to the annoyance of Rose, and Grantly feigns depression in a bid to get out of supervising a school trip. With a guest appearance by one-time Brookside star John McArdle
---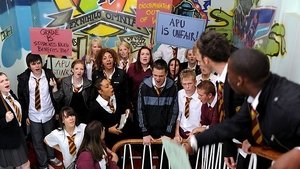 5x13 Episode 13 (April 21, 2010)
---
An overweight pupil causes problems with his bad attitude, while Kim and Chris argue over Michaela when he refuses to accept her on his advanced university preparation scheme. Ruby feels snubbed when Rachel hires a new chef to lead the school's healthy eating campaign - and the successful applicant turns out to be a welcome face from the headteacher's past. Drama, starring Angela Griffin, William Ash and Eva Pope, with Steven Waddingham
---
5x12 Episode 12 (April 14, 2010)
---
Ruby struggles with her personal problems but refuses to take medication to help her cope. To make matters worse, she must take the Year 10 class on a trip to a farm, where Josh suffers a serious accident, and she finally confesses to Rachel how her worries are affecting her work. Elsewhere, Chris and Kim's mentoring scheme causes trouble for everyone. Starring Elizabeth Berrington and Eva Pope
---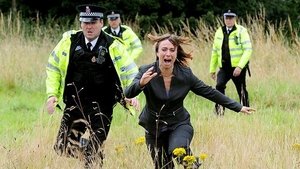 5x11 Episode 11 (April 07, 2010)
---
Rachel's determined to put last term behind her but an incident with a young pupil makes her realise it's not enough to just educate the kids; the school needs to attend to their emotional health too. Rachel finds herself in danger when one of the students is abducted by their estranged father.
---
5x10 Episode 10 (December 30, 2009)
---
The governors arrive, keen to gauge the merger's impact, but Rachel does not realise that Max is planning to do what he can to get them to fire her. The children excitedly prepare for the Waterloo Road Has Talent contest, while Grantly is disappointed to discover no one has planned to celebrate his 25th anniversary as a teacher. Classroom drama, starring Tom Chambers and Eva Pope
---
5x09 Episode 9 (December 23, 2009)
---
Drama. Lindsay nervously takes the stand during her mother's trial, and Jo is nominated for an Outstanding Teacher Award.
---
5x08 Episode 8 (December 16, 2009)
---
It's the day of Helen's first official inspection and she is desperate to impress, as the drama about a comprehensive school continues. Having just spent the night with Max, she now believes their romance might be reignited.
---
5x07 Episode 7 (December 09, 2009)
---
Drama. Quiet Year 10 pupil Cassie Turner claims she is being bullied, and Kim fears the girl gangs are back in full force. However, the truth is something altogether different.
---
5x06 Episode 6 (December 02, 2009)
---
Christopher's relationship with a Year 12 girl is called into question.
---
5x05 Episode 5 (November 25, 2009)
---
Ruby's luxurious lifestyle crashes around her ears, and Max comes under scrutiny.
---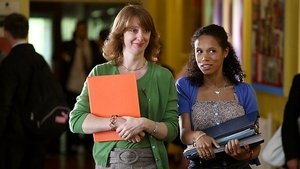 5x04 Episode 4 (November 18, 2009)
---
Luke has a day from hell when the pupils find out about his family life and Max's tough discipline pushes him to breaking point.
---
5x03 Episode 3 (November 11, 2009)
---
After a night of passion, Kim and Max are acting like a pair of lovesick puppies, while keeping their burgeoning romance a secret from the rest of the staff, however, there's a close call when Rachel arrives for that morning's senior management team meeting.
---
5x02 Episode 2 (November 04, 2009)
---
Ex John Fosters pupil Amy accuses Bolton of attempted rape, and the James sisters face the funeral of their murdered father.
---
5x01 Episode 1 (October 28, 2009)
---
It's all change at Waterloo Road. The school has been merged with local private school John Fosters after it was forced to close when wealthy parents could no longer afford the fees. As a result around a hundred new pupils are enrolled at Waterloo Road and neither the "posh" John Fosters pupils nor the "scuzzy" Waterloo Road kids are happy about it.
---