Waterloo Road
Series 4
Waterloo Road
Series 4
First Air Date: January 07, 2009

| | | |
| --- | --- | --- |
| First Aired on | : | 2009 |
| Episodes | : | 20 episodes |
The fourth series of the British television drama series Waterloo Road began broadcasting on 7 January 2009, and ending on 20 May 2009 on BBC One. The series follows the lives of the faculty and pupils of the Eponymous school, a failing inner-city comprehensive school. It consists of twenty episodes. The fourth series achieved an average of 4.76 million viewers in the ratings.
Episodes
4x20 Episode 20 (May 20, 2009)
---
Waterloo Road is in the final of North West Schools Choir of the Year competition, but things take a bad turn when it becomes apparent that Flick stole the lyrics for the song. Rachel decides to save the reputation of the school and withdraws them from the competition. Matt's gutted and can't bear for all their hard work and effort to go to waste. Can he and Steph pull out the stops and re-write another song in time to still take part? Back at the school, a loved-up Eddie is totally gob smacked to find Melissa waiting for him. He's in for a further shock when she reveals that she's pregnant.
---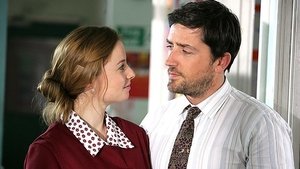 4x19 Episode 19 (May 13, 2009)
---
Still reeling from losing Grace, Kim struggles to hold it together as organiser of a fundraising day at the school. But will a surprise visit from her ex, Andrew Treneman bring the support she needs or just raise more questions about Kim's conduct in Rwanda? Meanwhile Rose Kelly and Candice Smilie prepare a menu for the relief day using their knock-off meat. It's past its sell-by-date but they've given it a once-over and taken off the labels so that no-one is any the wiser. However, when a mystery illness strikes the school, the dodgy dealings in the canteen come under suspicion.
---
4x18 Episode 18 (May 06, 2009)
---
Bitter battle lines are drawn between Chlo and Donte as they wrangle over their baby's future, but when Chlo goes into a complicated premature labour, Donte finds himself at risk of losing his baby and his wife. Meanwhile, a Home Office official turns up at the school to tell a shocked Eddie and Rachel that Kim has taken Grace from Rwanda against her father's wishes. The officials paint her as little more than a criminal who paid another woman for her baby. What follows sees Kim's world come crashing down around her.
---
4x17 Episode 17 (April 29, 2009)
---
Steph's return to Waterloo Road starts badly when a pupil leads a class revolt and Rachel blames the problem on her poor teaching skills. The day takes a dramatic turn when Steph discovers the same pupil in a life-threatening situation, but can her actions redeem herself in Rachel's eyes? Meanwhile Donte is struggling with Chlo's decision to put their baby up for adoption so that she can pursue her dream of going to university. A concerned Kim mediates. She urges Chlo to involve Donte and ask Tom for advice, but Chlo seems determined to proceed no matter what.
---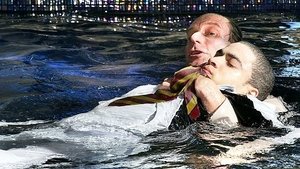 4x16 Episode 16 (April 22, 2009)
---
Waterloo Road's latest supply teacher, Jem Allen is proving popular with staff and students alike but her upbeat attitude and glamorous lifestyle are enough to get right up Grantly's nose. Forced together on a school trip, their antagonism builds to a life-threatening climax. Back at school with the exams in full swing, Chlo realises how much the future she wants will be restricted by motherhood. She is forced to make the hardest decision of her life, with devastating consequences for Donte.
---
4x15 Episode 15 (April 15, 2009)
---
Determined to reunite the girl's football team, Tom persuades his old friend Captain Andy Rigby to run an army day at the school, using team building techniques to whip the girls into shape. However, the day descends into a shambolic mess when one pupil sees the opportunity for a personal act of revenge. Elsewhere, Davina is delighted to finally qualify as a teacher, and things seem perfect when Rachel offers her a job at Waterloo Road, but her day starts to unravel when she discovers that money has gone missing from her and Tom's joint account.
---
4x14 Episode 14 (April 08, 2009)
---
Matt's choir are practicing hard, now that Rachel wants a performance that evening. Matt is left deflated when it transpires most of the members were blackmailed to attend and the race is on to re-group and recruit willing members in time for their showcase. Meanwhile, a stack of STI leaflets that Kim has been distributing to her sex education class fall into the wrong hands. Kim is dragged before Rachel and Eddie to explain but she's too consumed with worry as she's found out the Home Office has hired a private investigator to track her and Grace
---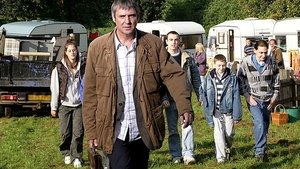 4x13 Episode 13 (April 01, 2009)
---
With Rachel on a course, Eddie's at the helm but soon finds out it's not going to be an easy ride - a community of travellers have pitched up next to the school and the kids are to be enrolled at Waterloo Road. Tensions soon mount between the pupils and the travellers. Eddie thinks he has the answer and arranges a football match, but things soon get dirty on the pitch and the simmering tensions of the day bubble over. Before he knows it, Eddie has a riot on his hands.
---
4x12 Episode 12 (March 25, 2009)
---
Kim's day starts badly when the uncle of her baby, Grace, shows up at the school threatening to expose a secret about his niece. Kim struggles to keep her personal life from impacting on her job as she tries to get rid of him. Desperate, she turns to Steph, who is immediately suspicious. With Kim's eye off the ball, Karla Bentham becomes the victim of Michaela White's scheme to make money, and another type of bullying. It's a race against time for Kim to recover Karla before her own situation is exposed.
---
4x11 Episode 11 (March 18, 2009)
---
It's the start of a new term at Waterloo Road, and the school welcomes back Kim Campbell as the new 'Head of Pastoral Care' however, when Kim arrives with a new baby but no Andrew the rumour mill stats to roll. First on her agenda is to organise a careers day but, things go into turmoil when a Jordan-esque glamour model, named Sarah-Leanne arrives and causes a whole load of trouble. Also, Rachel, Eddie and Philip are all trying to get back to normal after Melissa's departure but when Kim wrongly accuses Phillip of sexual assault on a visitor it's clear it's not going to be easy. And the career's day inspires both Janeece and Chlo on their goals for the future and, when Chlo reveals he wish to go to university to better herself Tom's thrilled but Donte is not as enthusiastic.
---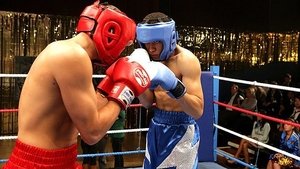 4x10 Episode 10 (March 11, 2009)
---
It's the last day of term at Waterloo road and there's revelations all round, for students and teachers alike. After a string of bad luck and upset the Kelly's find themselves in further turmoil when they're evicted from their house, and Denzil tarts a nervous day back at school and with the help of Rachel and Jasmine is diagnosed with possible having dyslexia. Chlo and Donte finally face up to the fact that they can't afford their new lifestyle and decide to ask Tom if they can move back in. Also, Ralph Mellor makes Marley an offer of £5000 with a catch he has to finish with Flick initially, he refuses point blank to accept Ralph's offer however, when he learns of his family's latest predicament he decides to follow through. It's the day of the big fight and Bolton having trouble concentrating and staying focussed so, Rob gives him some supplementary pills and tells Bolton, that's properly means more to him if h wins this fight. Although, things take a wrong turn when Davina discovers the pills and alerts Jasmine, and hen things take a turns for the worse at the match she lets the official know of the pills. Later, after talking to Rachel Rob's suspended pending further enquiry into his teaching and training methods. Philip is also having a hard day with he pending wedding of Melissa and Eddie dawning he can no longer keep her secret and reveals all to Rachel, not only is Melissa still married to his dad but she was never divorced from her first marriage. Hearing the news Rachel feels hurt and betrayed and confronts Melissa and gets her to reveal all of the details of the sordid affair to Eddie, upset at the revelation Melissa say's that she'll turn herself in but, Eddie has to make a choice over who he really wants her or Rachel.
---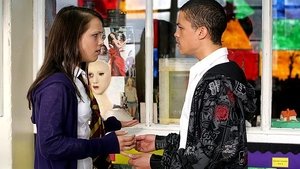 4x09 Episode 9 (March 04, 2009)
---
Everyone at Waterloo Road is still reeling with grief over to shocking death of Maxine Barlow, especially Rachel who feel's that it's her fault for allowing Earl to attend the school and feels that she should resign with immediate effect. Steph and Janeece are still in shock over losing Maxine, with Steph refusing to reveal her true feelings and Janeece blaming herself. The recent shooting brings forth some new evidence of the school shooting and Rachel set's about getting Denzel released. On a more positive not, seeing how valuable life is Donte's surprises Chlo to a surprise proposition to renew their marriage vows. and he's not the only one full of surprises as Eddie tells Mellissa that he's organised a beach wedding but, can she solve her marital issues before it's too late.
---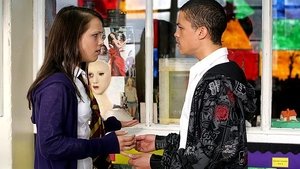 4x08 Episode 8 (February 25, 2009)
---
Rachel and Eddie are left glowing when Waterloo Road receives an encouraging report.
---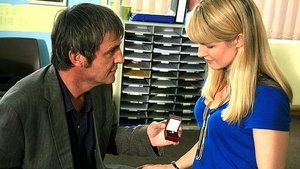 4x07 Episode 7 (February 18, 2009)
---
Rachel is shocked when Eddie and Melissa's relationship takes an unexpected leap forward.
---
4x06 Episode 6 (February 11, 2009)
---
Matt bites off more than he can chew when he becomes Sam Kelly's emergency foster carer.
---
4x05 Episode 5 (February 04, 2009)
---
Drugs awareness day dawns on Waterloo Road, and Governor Ralph Mellor has a plan.
---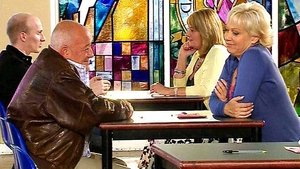 4x04 Episode 4 (January 28, 2009)
---
The ongoing feud between Tom and the Kelly family takes new heights as he starts receiving dead birds on his doorstep, and as Eddie takes the initiative to treat everyone to a falconry demonstration. However when two of the birds go missing Tom knows that there is only one person it could have been. Also, Fleur and Grantly are still struggling to overcome the obstacles in their marriage, and it looks as though Steph may be softening up to Dave's charms. Rachel questions Melissa over whether she feels as though she's moving too fast with Eddie. Meanwhile, Rose and Marley Kelly seek to better themselves and overcome to image that comes with their family name, with the help of Rachel and Flick.
---
4x03 Episode 3 (January 21, 2009)
---
Davina's reputation is at stake when she is accused of racism by Maaka Lacey, a Maori supply teacher with an alternative approach to education. With just her word against an experienced teacher's, will she be able to clear her name? Meanwhile, Earl Kelly's behaviour pushes Tom to breaking point, leading him to question his future as Head of Pastoral Care. Also, Rachel struggles to hide her true feelings when she discovers Melissa and Eddie are a couple. And, an ill-thought out lie from Steph looks like it might just spell the end for Grantly's marriage.
---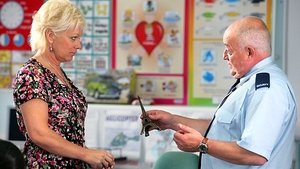 4x02 Episode 2 (January 14, 2009)
---
Eddie is angry when he finds out Rachel has been lying about her sister, Melissa. However, the pair seem to get along well. Elsewhere, the school's new security guard, Dave Miller, instantly falls in love with Steph.
---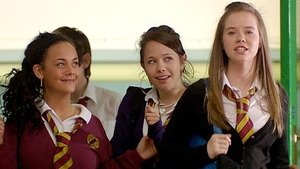 4x01 Episode 1 (January 07, 2009)
---
Another term at Waterloo Road begins, and Rachel's ready to start again after her accident in the fire. But soon she's in the deep end when a group of new pupils start causing havoc.
---