Waterloo Road
Series 3
Waterloo Road
Series 3
First Air Date: October 11, 2007

| | | |
| --- | --- | --- |
| First Aired on | : | 2007 |
| Episodes | : | 20 episodes |
The third series of the British television drama series Waterloo Road began broadcasting on 11 October 2007, and ending on 13 March 2008 on BBC One. The series follows the lives of the faculty and pupils of the Eponymous School, a failing inner-city comprehensive school. It consists of an expanded twenty episodes, divided into two half series of ten episodes each. The third series achieved an average of 5 million viewers in the ratings.
Episodes
3x20 Episode 20 (March 13, 2008)
---
t's the last day of term; Stuart Hordley discards a cigarette butt carelessly at the school causing a widespread fire. Who will live and who will die?
---
3x19 Episode 19 (March 06, 2008)
---
Jack Rimmer turns up to speak Davina - he wants to know if she'll come to Dubai with him. But will she abandon her life in Rochdale to live with her old flame?
---
3x18 Episode 18 (February 28, 2008)
---
Sameen is terrified when two immigration officers come to the school looking for her, but Rachel is only concerned with protecting her. Meanwhile, Chlo's desperate for her hairdressing to suceed.
---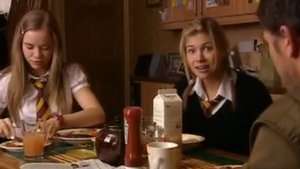 3x17 Episode 17 (February 21, 2008)
---
Chlo says she wants Donte back, whilst Mika and Brett take their environmental plans to the next level.
---
3x16 Episode 16 (February 14, 2008)
---
Wilson Bignham, a supply teacher for Jasmine's temporary departure, is leaving, and lots of the school is sad to see him go. However, something strange is happening between him and Janeece...
---
3x15 Episode 15 (February 07, 2008)
---
Matt panics when he finds out his mother is coming to visit, who is unaware he has a boyfriend. Brett and Mika, elsewhere, are convincing Eddie and the school to be more environmentally friendly.
---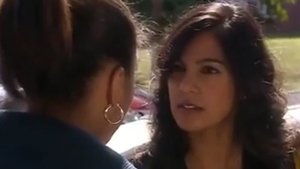 3x14 Episode 14 (January 31, 2008)
---
Jasmine is in shock when she is accused of assulting Michaela, a troublesome student, and faces prosecution.
---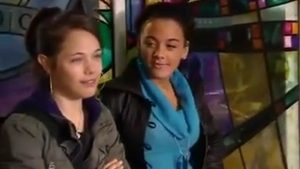 3x13 Episode 13 (January 24, 2008)
---
A group of students are volunteering at local work places, and Janeece ends up at a museum. But after an unsuccessful start, she goes to work with Maxine at a resting home, with serious consequences. Meanwhile, Tom and Davina take their relationship to the next level.
---
3x12 Episode 12 (January 17, 2008)
---
Davina is shocked when Darren Briggs Senior, whose son is being tutored by her, is following her around. He seems to want to date her, but she's still with Tom. Elsewhere, Rachel is being blackmailed with a dark secret from her past.
---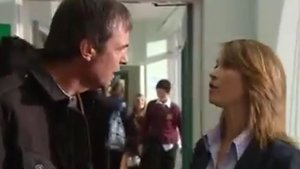 3x11 Episode 11 (January 10, 2008)
---
It's the start of the spring term, and Eddie's annoyed with the teachers for not focussing on the children's exam enough. The kids aren't interested either, so Eddie prepares them by giving them a practice exam afterschool. Meanwhile, Brett tries to restore his relationship with Mika.
---
3x10 Episode 10 (December 13, 2007)
---
Rachel decides to bring the school musical forward, but this creates problems with the staff and pupils involved, as they're not sure whether they can do it in time. Chlo and Mika are still single, but Donte tries to encourage a reunion between the group.
---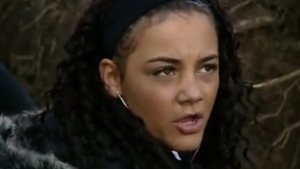 3x09 Episode 9 (December 06, 2007)
---
Mika has some surprising news for Brett, she might be pregnant. There is an archaeological dig and some bones are discovered - it turns out to be a baby that was buried there a long time ago. Meanwhile, Davina and Tom grow closer.
---
3x08 Episode 8 (November 29, 2007)
---
Some of the school's most difficult boys are going on an adventure trip with Eddie, Tom, Davina, and Grantly. However, after Grantly insults Bolton's mum, Candice, it ends in havoc. Meanwhile, tensions between Chlo, Brett, Donte, and Mika run high.
---
3x07 Episode 7 (November 22, 2007)
---
After Jack's surprise departure, the search is on for a new headteacher. Eddie seems destined to take the role for the meanwhile, however he's shocked when Rachel Mason walks in and takes the job. Elsewhere, the search is still on for Chlo, who seems to be having some difficulties of her own...
---
3x06 Episode 6 (November 15, 2007)
---
Waterloo Road and Jack are in the spotlight once more when it breaks to the reporters that Chlo is missing, and Donte steals Lewis' moped in order to look for her. Jack's day worsens with the discovery he's manipulated the school's budget, and he's still trying to win Davina back. It seems nothing can go right for him...
---
3x05 Episode 5 (November 08, 2007)
---
News of Chlo and Brett sleeping together travels round the school fast, and Donte is outraged. He tracks down Brett and beats him up. Elsewhere, Jack is struggling to confess his one-night stand with Steph to Davina.
---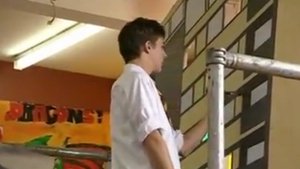 3x04 Episode 4 (November 01, 2007)
---
Jack decides to pop the question to Davina, and she agrees. But when the announcement is made, is Steph able to keep her mouth shut about her and Jack's recent fling. Meanwhile, Chlo finds it hard to accept what happened between her and her sister's boyfriend, Brett.
---
3x03 Episode 3 (October 25, 2007)
---
The school has its first girls' football match, with Tom as the coach. However, Jasmine has a terrible day, and end up putting half of the team in detention. After being yelled at by Tom, she runs out of the school. Meanwhile, Chlo and Brett are growing closer.
---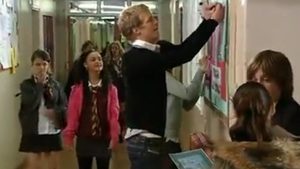 3x02 Episode 2 (October 18, 2007)
---
Matt Wilding begins work on the school musical, with Steph helping. However, she soon becomes so involved, she has little time for pastoral care duties. Tom believes that Chlo is so busy thinking about being a wife to care about her mock exams, so Mika asks Brett to give Chlo French tuition.
---
3x01 Episode 1 (October 11, 2007)
---
As a new term begins, Jack finds himself very depressed over the death of Izzie Redpath, and feels it may be his fault. Elsewhere, a series of new teachers join the school, including Eddie Lawson, the new deputy head.
---