Waterloo Road
Series 2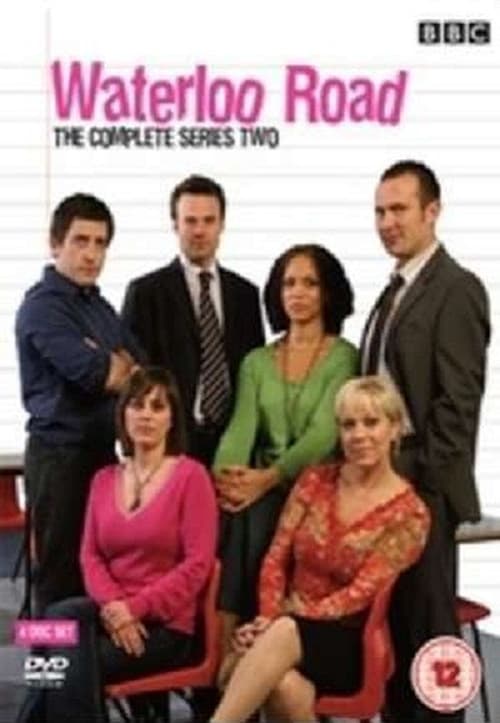 Waterloo Road
Series 2
First Air Date: January 18, 2007

| | | |
| --- | --- | --- |
| First Aired on | : | 2007 |
| Episodes | : | 12 episodes |
The second series of the British television drama series Waterloo Road began broadcasting on 18 January 2007, and ending on 26 April 2007 on BBC One. The series follows the lives of the faculty and pupils of the Eponymous school, a failing inner-city comprehensive school. It consists of twelve episodes. The second series achieved an average of 4.80 million viewers in the ratings.
Episodes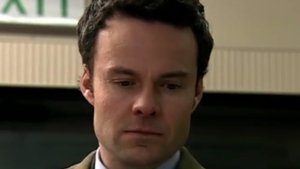 2x12 Episode 12 (April 26, 2007)
---
Jed Seddon's burger van is still peddling junk food and drugs to the students and the situation gets worse when pupil Siobhan is rushed to hospital after an overdose. Chlo's sixteenth birthday celebrations turn sour thanks to Lewis who bring drugs to the party and things get even worse when Chlo and Donte announce their engagement which cause Izzie to issue them with an ultimatum. Later Andrew gets annoyed when Jerry uses Lorna's memorial service to preach to the students, and challenges Jerry's beliefs in front of the packed hall.
---
2x11 Episode 11 (April 19, 2007)
---
In a bid to get the kids eating their five-a-day, Jack launches a healthy eating initiative but when a burger van arrives at the school it threatens to undo all of Jack's good work. Jerry, a wealthy American, has bought Roger Aspinall's business and, therefore, his investment in the new state-of-the-art City Academy. While Jack's just glad they still have a backer Jerry has strong religious beliefs that he's keen to feed into the school. Meanwhile, Andrew Treneman gets offered a permanent job in Rwanda and turns to Kim for advice on whether he should accept the offer or stay at Waterloo Road.
---
2x10 Episode 10 (April 12, 2007)
---
Lorna's struggling to deal with her MS, and when a year group present her with some handmade cards, she gets very emotional and walks out on her class, the school, and her job. Davina, steps in to help in Lorna's absence but Steph doesn't think Davina should be working with kids after her affair with a pupil and tells Jack all about it. Lorna returns and tells everyone that she's leaving Waterloo Road, but wants a weekend away with Izzie first.
---
2x09 Episode 9 (April 05, 2007)
---
The interviews for the headmaster's position at Waterloo Road are taking place, and an ambitious interviewee has Jack going in as the underdog. Meanwhile, Kim tries to find out why Dale is playing truant.
---
2x08 Episode 8 (March 29, 2007)
---
Jack and Kim are mortified when a work placement goes wrong, and Steph speaks up for Maxine with serious consequences. Davina finally lets Jack know how she feels about him.
---
2x07 Episode 7 (March 01, 2007)
---
Russell Millen, a student teacher, joins the school. Andrew isn't so sure of him after seeing him explode with rage at the pupils, but Kim, as usual, doubts Andrew's views on Russell. Meanwhile, Steph is looking for a home for Maxine. It's seems unlikely that she'll find a place for her to stay, so welcomes Maxine back to her house.
---
2x06 Episode 6 (February 22, 2007)
---
Izzie is trying to recover from the loss of her baby and Tom hasn't come clean about what happened with his pupil, Stacey. Izzie returns to work but after there's another attack in the area she gets very protective of her daughters Chlo and Mika.
---
2x05 Episode 5 (February 15, 2007)
---
Outside of Waterloo Road, a pupil is attacked, and this prompts the school to set up a self-defence class. Elesewhere, Lorna goes to the hospital to receive the results of MRI scan, only for her to discover she has multiple sclerosis.
---
2x04 Episode 4 (February 08, 2007)
---
Jack and Andrew learn some interesting secrets about Roger, courtesy of Davina, whilst Brett also confronts his father. Also, Lewis and his girlfriend, Maxine, are still staying at Donte's house.
---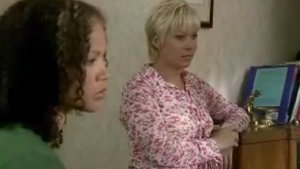 2x03 Episode 3 (February 01, 2007)
---
Izzie finally finds out about Leigh-Ann's hate site about Mika, and is annoyed that she told Kim and Steph before her own mother. Meanwhile, Chlo and Donte have to lie to spend a night together, and Andrew and Lorna share a kiss.
---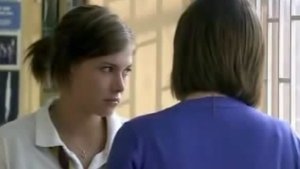 2x02 Episode 2 (January 25, 2007)
---
Jack is mad with Andrew for accepting the acting headteacher role, and lets him do his worst. Back at the Clarkson-Redpath house, Lorna is still staying, and still causing problems. But worse things are to come. Meanwhile, Kim gets a surprise at the school, when an old enemy returns. One with the name of Lewis Seddon...
---
2x01 Episode 1 (January 18, 2007)
---
At Waterloo Road, a new term is beginning, and things are looking up. The school is launching its first sixth form, and is receiving some promised money from ex-pupil, Roger Aspinall. Izzie and Tom, who are expecting their first child together, get a shock when Lorna returns, who they thought was in Australia.
---