Waterloo Road
Series 10
Waterloo Road
Series 10
First Air Date: October 15, 2014

| | | |
| --- | --- | --- |
| First Aired on | : | 2014 |
| Episodes | : | 20 episodes |
The tenth series of the British television drama series Waterloo Road began broadcasting on BBC One on Wednesday, October 15 2014. There will be 20 episodes. More information coming soon
Episodes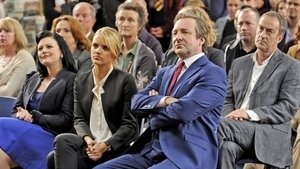 10x20 Final Episode (March 09, 2015)
---
Waterloo Road pulls every last punch in a desperate bid to halt the merger with Havelock High. Despite the absence of Vaughan, the students rally to uncover the council's real plans and Lorna's ex-husband shows his true colours. The day of the consultation has arrived and it's Waterloo Road's last chance to halt the merger with Havelock High. The council and its supporters are out in force to convince the community and parents that the merger is the best outcome for everyone. With no headmaster steering the ship, the students take matters into their own hands and they soon discover that the council is not being transparent about its real plans. Can the pupils save the school or is it really the end of Waterloo Road? Marco grows suspicious of Lorna's ex-husband but his meddling leads to a dangerous situation for him and Kenzie. Who will come to the rescue and who will finally win Kenzie's heart – Scott or Justin?
---
10x19 Justin Confronts Leo (March 02, 2015)
---
Vaughan is torn between campaigning to stop the merger and Justin's exclusion. Things take an unexpected turn when Kenzie gets involved, while Lorna reveals a buried secret when someone from her past turns up. Sonya discovers something about Guy that sets her own lie onto a different course.
---
10x18 Lenny Loses It (February 23, 2015)
---
Dale's erratic behaviour reaches new heights and it's up to Lenny and Maggie to pick up the pieces. Abdul meets his mum, but it's not as he expected. The school gets a heads-up about a surprise inspection, but will the preparation be enough to save it?
---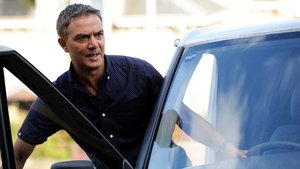 10x17 Sonya's Date Night (February 16, 2015)
---
Dale struggles to come to terms with his failure to make the cycling team.
---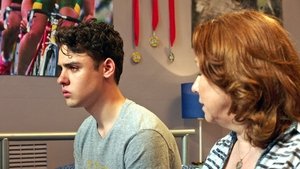 10x16 Kenzie Leaves Home (February 09, 2015)
---
Dale's dreams of pro-cycling are thrown into disarray as the pressure of mock exams take over. Abdul is shocked by the revelation of a deep family secret and Kenzie's relationship with her mother falls apart.
---
10x15 A Shock for Havelock (February 02, 2015)
---
Waterloo Road struggles to live up to rival Havelock High when the PTA comes to visit. Leo's attachment to his computer game raises serious concern over his state of mind and Sonya frets over her impending test results.
---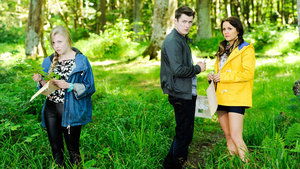 10x14 Scott, Bonnie and Justin Hit the Beach (January 26, 2015)
---
A trip to the coast does not go to plan after Kenzie lets slip about Bonnie two-timing Scott and Justin. More secrets are then revealed and one of the group runs off putting themself in serious danger.
---
10x13 Lenny's Dilemma (January 19, 2015)
---
Vaughan's newly-qualified teachers Marco and Guy start work, but it's not long before Guy recognises Carrie Norton and the school comes down heavily on their relationship. Christine's plan to keep Audrey's smothering at bay backfires on her, while Sonya is forced to reveal a very private secret.
---
10x12 Scott's Bike Ride (January 12, 2015)
---
Vaughan hopes the new bike bank scheme will show the school off to the community.
---
10x11 A New Start (January 05, 2015)
---
It's a new term and the council wants to merge Waterloo Road with Havelock High.
---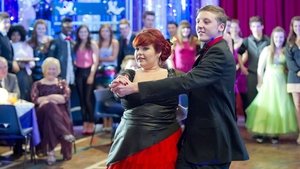 10x10 The Final Straw (December 17, 2014)
---
Vaughan goes to the police after Justin punches Allie, and Darren arranges a surprise.
---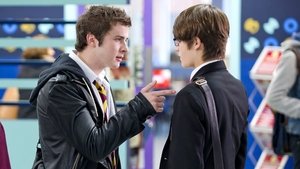 10x09 Yesterday's Child (December 10, 2014)
---
Sue finds herself in hot water when Hector threatens to tell Simon about their affair.
---
10x08 Ties That Bind (December 03, 2014)
---
Allie convinces Vaughan to send Justin to a boarding school.
---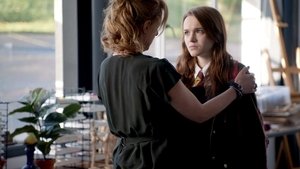 10x07 A Tangled Web (November 26, 2014)
---
The police descend on Waterloo Road as the hack on Wiredata Systems is traced to it.
---
10x06 Like Father Like Son (November 19, 2014)
---
Simon and Sue's dinner party goes badly wrong after Hector speaks out of turn.
---
10x05 Testing Times (November 12, 2014)
---
Will the pressure of mock exams prove to be too much for Lenny?
---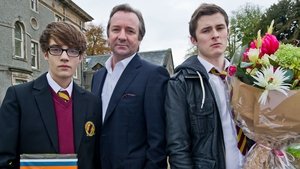 10x04 Pool Party (November 05, 2014)
---
Gabriella returns to school to find some students determined to make her life difficult.
---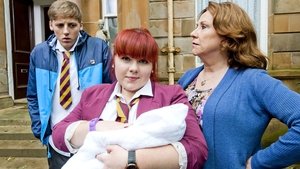 10x03 Baby Boom (October 29, 2014)
---
Darren can't understand why Rhiannon is taking the virtual-baby project so seriously.
---
10x02 One Good Turn (October 22, 2014)
---
Vaughan is anxious about the launch of Waterloo Road's big community initiative.
---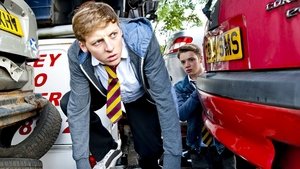 10x01 Home Sweet Home (October 15, 2014)
---
It's a fresh new term and dynamic headteacher Vaughan Fitzgerald and his family arrive at Waterloo Road and attempt to fit into their new lives. Darren's world falls apart after a shocking incident at home and George learns never to cross a member of the Barry family.
---