Waterloo Road
Series 1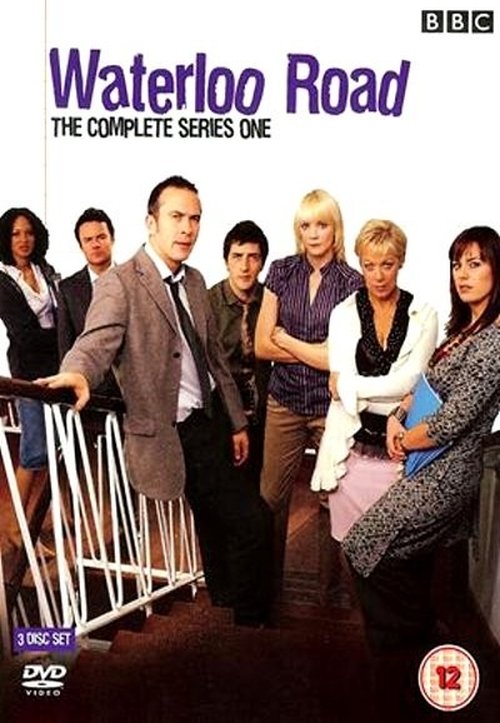 Waterloo Road
Series 1
First Air Date: March 09, 2006

| | | |
| --- | --- | --- |
| First Aired on | : | 2006 |
| Episodes | : | 8 episodes |
The first series of the British television drama series Waterloo Road began broadcasting on 9 March 2006, before ending on 27 April 2006 on BBC One. The series follows the lives of the faculty and pupils of the Eponymous school, a failing inner-city comprehensive school. It consists of eight episodes. The first series was commissioned by the BBC in 2005. It achieved an average of 4.54 million viewers in the ratings.
Episodes
1x08 Episode 8 (April 27, 2006)
---
Tensions run high as the inspectors make their decision about the future of Waterloo Road, while Chlo's nerves are in pieces as she faces her day in court. Kim speaks to the committee about the terrible incident with Lewis Seddon, but they are less than sympathetic to her which causes her to consider quitting her job, much to Andrew's dismay. Lorna continues to remain heartbroken over Tom and Izzie.
---
1x07 Episode 7 (April 20, 2006)
---
The staff organise an open day in a bid to impress the inspectors, but events take a turn for the worse, courtesy of Lewis Seddon, when gay pupil Rory starts a petition against homophobic bullying. Holly wakes from her coma and Chlo rushes to her bedside in the hope of finding out what she remembers from the crash. Andrew asks Jack why Steph hasn't been sacked, while Lorna catches Tom and Izzie snogging together.
---
1x06 Episode 6 (April 13, 2006)
---
An education inspector pays a visit to Waterloo Road, and brings bad news regarding the future of the school. Jack decides the time has come to finally let Steph go, but his task doesn't quite go to plan when she threatens a dire act of vengence, unless he rethinks his actions. Meanwhile, Tom and Izzie struggle to fight their feelings for each other and things come to a head when they find themselves alone.
---
1x05 Episode 5 (April 06, 2006)
---
Lorna tries out a sexy new image in a bid to catch Tom's attention, while the Head of the English department, Grantly Budgen, suspects one of his students may be taking drugs and approaches Andrew for help. Chlo takes drastic action to convince everyone, including Donte, she was driving on the night of the crash, and Steph stages a break-in to get rid of the suspicious coursework and avoid losing her job, but doesn't do a very good job of it.
---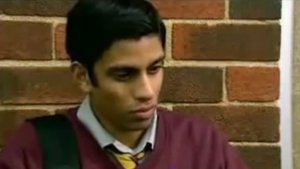 1x04 Episode 4 (March 30, 2006)
---
Izzie's ex-husband, Jimmy, causes chaos at the school when he demands access to their children, and Tom confronts Lorna about her apparent miscarriage. Meanwhile, the pupils set up a scam to gain more points in the new house system, but it isn't long before their scheming plot is uncovered. Jack wonders about the sudden improvement in the grades gained by Steph's French class.
---
1x03 Episode 3 (March 23, 2006)
---
A pupil gives birth at the school, but who is the father? Could it be one of the teachers? Lorna terminates her pregnancy behind her husband's back, against Izzie's advice, but Tom changes his mind, and decides he wants the now-aborted baby. Andrew implements a house system with disastrous consequences.
---
1x02 Episode 2 (March 16, 2006)
---
The aftermath of the car crash affects the entire school. Lorna announces her pregnancy to her new husband, but he isn't so sure he wants a child. And things begin to heat up between Steph and Jack.
---
1x01 Episode 1 (March 09, 2006)
---
Headteacher of Waterloo Road Comprehensive, Jack Rimmer, hires Oxbridge graduate Andrew Treneman, hoping he can improve the school's failing status and bring them back from the bottom of the league tables. Meanwhile, colleagues Tom and Lorna tie the knot - but the groom ends up kissing someone who isn't his new wife.
---