Samantha Who?
Season 1
Samantha Who?
Season 1
First Air Date: October 15, 2007

| | | |
| --- | --- | --- |
| First Aired on | : | 2007 |
| Episodes | : | 15 episodes |
Episodes
1x15 The Birthday (May 12, 2008)
---
In the season finale, Samantha is beginning to think that Chloe is using the sympathy card by saying her aunt is sick, just so Todd won't break up with her like he promised Samantha. Andrea and Regina are having several disagreements over how to plan Samantha's birthday party.
---
1x14 The Affair (May 05, 2008)
---
Samantha is suspicious about Regina's action, which lead her to believe she is having an affair. But she's not alone. Todd is cheating on Chloe, who is none the wiser, with Samantha. Dena and Regina are contemplating opening up their own coffee shop.
---
1x13 The Gallery Show (April 28, 2008)
---
Sam is going to Todd's photo exhibit, but doesn't want to go alone, so she asks Craig, whom she thinks is a complete stranger, to join her. Sam soon gets the hint that they've met before and things doing go smoothly. Kevin discovers a demeaning picture of Sam in Todd's photo collection.
---
1x12 The Butterflies (April 21, 2008)
---
Samantha finds out about an endangered butterfly habitat and needs to stop her boss and the firm's construction project that would kill them. She decides to use Dena, who is clueless about Sam's plan, to go out with her boss and persuade him to stop the construction project. After Todd and Sam's passionate kiss, Sam is feeling ignored by him.
---
1x11 The Boss (April 14, 2008)
---
The guy that Andrea has a thing for, asks Samantha to marry him. He also turns out to be the wealthy owner of the real estate firm that they both work at. Samantha worries that it may harm their friendship more than anything else.
---
1x10 The Girlfriend (April 07, 2008)
---
Sam is forced to move back in with Todd and his new girlfriend, Chloe, after she finds out she could face an eviction because she sublet her apartment to Todd. Regina and Dena bond when Sam misses a makeover night.
---
1x09 The Break-Up (December 10, 2007)
---
Sam thinks she's in love with Kevin and steps things up a bit, but it may prove to be more than Kevin can handle.
---
1x08 The Car (December 03, 2007)
---
Sam gets her father's car into an accident and pushes it into a lake, making him think it was stolen. He feels so bad for her that he ends up buying her a new car. Regina discovers clues about the accident and uses that as blackmail to force Sam to model at a party.
---
1x07 The Hockey Date (November 26, 2007)
---
Regina sets Samantha up on a blind date with the man who is refinishing her floors. She turns to Todd for advice when she leads the guy to think she is an avid hockey fan.
---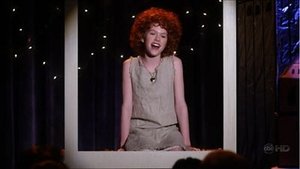 1x06 The Hypnotherapist (November 19, 2007)
---
As a last ditch effort to try and regain some of her lost memory, Sam seeks professional help from a hypnotherapist, but doesn't get the help she expected. Sam hears a bombshell confession from Todd.
---
1x05 The Restraining Order (November 12, 2007)
---
Sam learns that one of her ex-boyfriends has a restraining order out against her, while she is on a walk with Todd. She then wonders if her poor relationship with her father is the cause of her need for constant attention.
---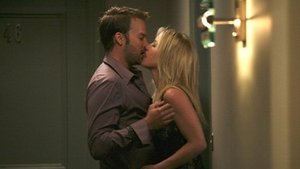 1x04 The Virgin (November 05, 2007)
---
Since Samantha has no memories of the past, including her sexual experiences, she is faced with the decision of waiting this time for the right guy to come along, or to experiment.
---
1x03 The Wedding (October 29, 2007)
---
Sam attends the wedding of one of her so called friends, only to realize that she forgot that she had been uninvited by the bride earlier.
---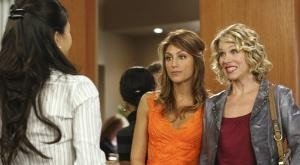 1x02 The Job (October 22, 2007)
---
It's Samantha's first day back to work and her first board meeting gives her a shocking look at just how cutthroat and competitive she really was.
---
1x01 Pilot (October 15, 2007)
---
Wretched with amnesia after an accident, Samantha attempts to discover her life again. After being the victim of a hit and run, Sam awakens to the shock of everyone that she doesn't remember any of them, not even her parents who were standing over her bedside.
---