That '80s Show
Season 1
That '80s Show
Season 1
First Air Date: January 23, 2002

| | | |
| --- | --- | --- |
| First Aired on | : | 2002 |
| Episodes | : | 13 episodes |
Episodes
1x13 Sophia's Depressed (May 29, 2002)
---
Sophia's depressed when she learns her sister, Bianca, is getting married. Meanwhile, Corey and Tuesday argue over whose house to stay at, while Katie and Owen argue over him telling his Navy buddies that they got married. And a fire at Permanent Record reunites Margaret and a former fling.
---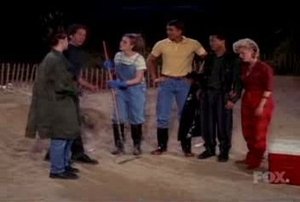 1x12 Beach Party (May 07, 2002)
---
Katie's beach party invitation to Corey, Tuesday, Roger, Owen and Patty is not what they've been led to believe. Meanwhile, Corey's decision to move in with Tuesday upsets Roger, while an obscenely joyful showtunes aficionado stands down Margaret. And Sophia smells trouble when another blonde wants to have more fun with RT's company.
---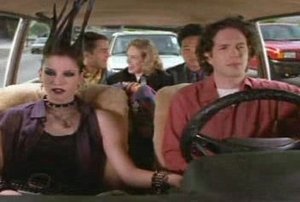 1x11 Road Trip (a.k.a. Star Search) (April 24, 2002)
---
Katie forces Corey to join her on Star Search after their cousin suggests it. Meanwhile, RT agrees to let Sophia stay at his house in return for her pretending to be his girlfriend for his ex-wife's benefit. And Margaret shares a fiery past with Pat Benatar.
---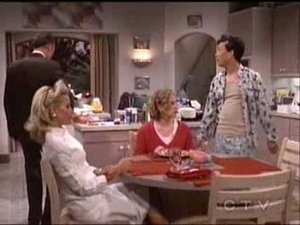 1x10 Punk Club (April 17, 2002)
---
Corey's and Tuesday's culture clash is exacerbated when she goes to a punk club behind his back. Meanwhile, the Howard household falls apart with Katie back in college. And Roger has a tragedy with a portable crimping iron.
---
1x09 Double Date (April 10, 2002)
---
When Roger needs a date, Tuesday promises to fix him up. Meanwhile, Katie feels guilty about RT not knowing she's no longer in school. And Sophia produces an infomercial for RT.
---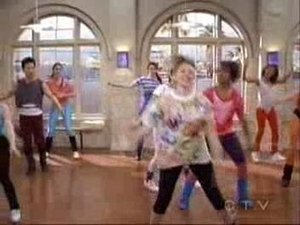 1x08 After the Kiss (April 03, 2002)
---
Corey's and Tuesday's kissing fest leads to heartache. Meanwhile, Roger joins Katie in aerobics class to scope out babes. And RT creates a monster when he promotes Sophia.
---
1x07 Katie's Birthday (March 27, 2002)
---
At Katie's birthday party, Owen and RT give the gifts that keep on being given back. Meanwhile, Corey and Tuesday exchange a present of their own. And Sophia comes on to Katie, while RT comes on to Margaret.
---
1x06 Spring Break '84 (March 06, 2002)
---
When Katie's credit card gets cut up, she opts to have daddy cough up the money to turn it back on... and concocts an elaborate story for the occasion. Meanwhile, Corey is not a happy camper when a rocker and former classmate moves in on his turf.
---
1x05 My Dead Friend (February 20, 2002)
---
The death of Corey's ""friend"" comes back to haunt him. Meanwhile, Sophia concocts a diabolical scheme to steal Katie from Owen. And Margaret's in the money when she scores a rare Beatles album from a homeless man who doesn't know its value.
---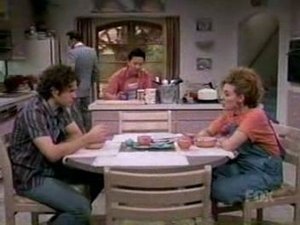 1x04 Corey's Remix (February 13, 2002)
---
Corey's heartfelt, autobiographical breakup song becomes dance fodder in Katie's hands when she succeeds in proving Sophia wrong. Meanwhile, RT's business advice gets Roger fired.
---
1x03 Tuesday Comes Over (February 06, 2002)
---
Katie invites Tuesday to come stay at her place after discovering that Corey's mortal enemy lives in her car. Meanwhile, an overly-flirtatious Sophia convinces RT to buy a hot tub to soothe his aching muscles. And Roger needs to sell one more car by the end of the day, or risk losing his demo model.
---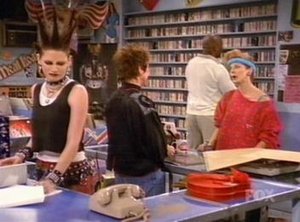 1x02 Valentine's Day (January 30, 2002)
---
Somebody mails a box of candy to Permanent Records for Valentine's Day, but the intended recipient is unclear. Meanwhile, when Katie's sailor boyfriend, Owen, pays her a surprise visit, RT and Sophia get in the way of his shore leave.
---
1x01 Eighties (a.k.a. That '80s Pilot) (January 23, 2002)
---
Corey mourns his breakup with Sophia while simultaneously coping with mixed feelings about his new co-worker, Tuesday. Meanwhile, Katie is the unwelcome recipient of bisexual Sophia's affections. And RT has an offer for Corey.
---