Solty Rei
Season 1
Solty Rei
Season 1
First Air Date: October 07, 2005

| | | |
| --- | --- | --- |
| First Aired on | : | 2005 |
| Episodes | : | 24 episodes |
Episodes
1x24 The Future (March 31, 2006)
---
Armed with an appreciation for life, death, and love, Solty rises to confront civilization's final threat that drifts silently through the stars. She is humanity's only hope.
---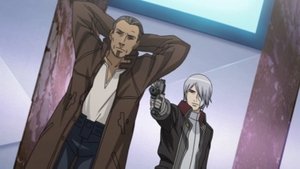 1x23 Farewell Message (March 31, 2006)
---
Two hundred years of pain bring Ashley to the cusp of apocalypse, and humanity's undoing looms just beneath the stars. A time for great sacrifice has arrived.
---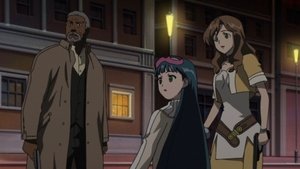 1x22 Three Girls, Three Intentions (March 31, 2006)
---
Humanity is in the crossfire as Solty takes her first steps toward her incredible fate. First, she must face Rose in the smoke above the burning city. A better world awaits, but by whose design shall it arise?
---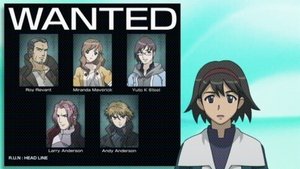 1x21 The Time for Truth (March 24, 2006)
---
The dark reality of Resemble technology is revealed along with insight into Eunomia; the super-computer steering the destiny of all who live beneath the incandescent heavens. Deconstruction is imminent.
---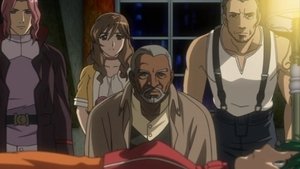 1x20 Catastrophe Calls (March 17, 2006)
---
An encounter with Ashley leaves Solty catatonic. Meanwhile, the desert hermit reveals information about the Aurora Shell's impact on little girls - and one of the little girls decides to fight back.
---
1x19 All Together (March 10, 2006)
---
Roy confronts Ashley, taking a stand against the seeming corruption of his daughter. As the Aurora Shell shimmers over a crippled metropolis, an observer from the desert decides to take action.
---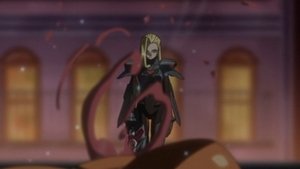 1x18 Welcome Home (March 03, 2006)
---
Treason and murder have the RUC girls scrambling to survive. Not the types to take betrayal lightly, they begin a personal war. Meanwhile, the brothers Anderson learn of Rose's return.
---
1x17 Lady (February 24, 2006)
---
Solty returns home just as Roy ventures into the desert to find her. Meanwhile, Rose is back and in a position of power in the RUC. And when Ashley reveals his true colors, the primary shade is blood red.
---
1x16 Half Kidding (February 10, 2006)
---
While Solty deals with tragedy in the desert, strange tests are being run inside RUC headquarters. Ashley introduces the new leader of the Security Force, shaking the squad to its core.
---
1x15 Safe Haven (February 03, 2006)
---
Solty's feeling down and ventures into the desert, stumbling upon an old man and a kid named Will. In the city, Roy continues to wallow in a dark funk - until Miranda decides to beat him out of it.
---
1x14 Heavy Hearts (January 27, 2006)
---
Alone once more, Roy turns inward, facing destiny at the bottom of a bottle. But Solty needs him now more than ever. As she wanders the streets alone, Roy must decide to gather his strength or suffer forever.
---
1x13 Distance (January 20, 2006)
---
Roy cherishes the memory of his daughter, but living with her is a handful. Rose finds herself torn between two identities, desperate to learn who she really is.
---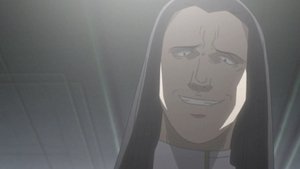 1x12 Tears: After the Showdown (January 13, 2006)
---
As Roy fights to free Rose from the bomber's clutches, he learns his daughter is alive and closer than expected. Revant risks life and limb for his little girl as the world explodes around him.
---
1x11 Birthday Game (December 16, 2005)
---
Just in time for Roy's birthday, a homicidal mastermind from his past starts leaving explosive gifts around town. Revant isn't the only target - everyone he cares about is in danger.
---
1x10 Treasure and Rescue (December 09, 2005)
---
Solty and Rose find themselves trapped in the crumbling underground city, and even with the help of the Resemble Rescue Squad, the situation looks exceedingly bleak.
---
1x09 Girls' Day Off (December 02, 2005)
---
Roy could use a little comfort food, so Solty spends her day trying to improve her culinary skills. Meanwhile, Rose is cooking something up with a mysterious RUC official who talks a good game.
---
1x08 Revenge (November 25, 2005)
---
Rose's hope of turning Solty into a thief is causing friction with Roy, but he may be the only person who can help when a face from Rose's past pushes her to the brink of murder.
---
1x07 A Little Blue Demon Comes to Visit (November 18, 2005)
---
Rose crashes with Roy and quickly becomes a thorn in his side. But the circumstances surrounding some stolen medical shipments prove that many desperate people view her in a whole different light.
---
1x06 Beloved Daughter (November 11, 2005)
---
When Roy and Solty confront a thief with a previously clean record, it may prove easier to sympathize than condemn one caught in such a desperate situation.
---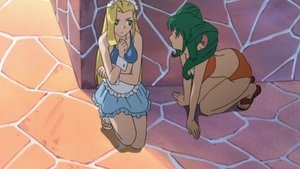 1x05 Waterside Panic (November 04, 2005)
---
Roy's and his crew head to the pool! But when news of a stolen jewel gets out, and the bathing beauties include a thief and RUC Security Force members, it's not likely anyone will be able to relax.
---
1x04 Friend (October 28, 2005)
---
Science may call Solty a machine, but her emotions are as human as they come. After a clash with a dangerous Resemble in the sewer, Solty explores some new human traits: the pangs of loss and loneliness.
---
1x03 The Girl in Blue (October 21, 2005)
---
Solty unleashes a shocking display of strange abilities when thieves try to steal a package placed in Roy's care. After a scan at the hospital, it's quickly becoming apparent that Solty is something special.
---
1x02 A New Dawn (October 14, 2005)
---
The mystery of Solty's origins grows when the RUC Elite Squad comes knocking. Roy's starting to care about Solty in spite of himself, but nothing's going to change the fact that something isn't right about her.
---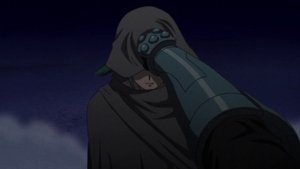 1x01 The City Where the Aurora Falls (October 07, 2005)
---
Roy Revant spends his days with one eye looking down the barrel of a gun and the other scanning for clues about his vanished family. He's in a rut with no future - until a little girl falls from the sky.
---