Renford Rejects
Season 3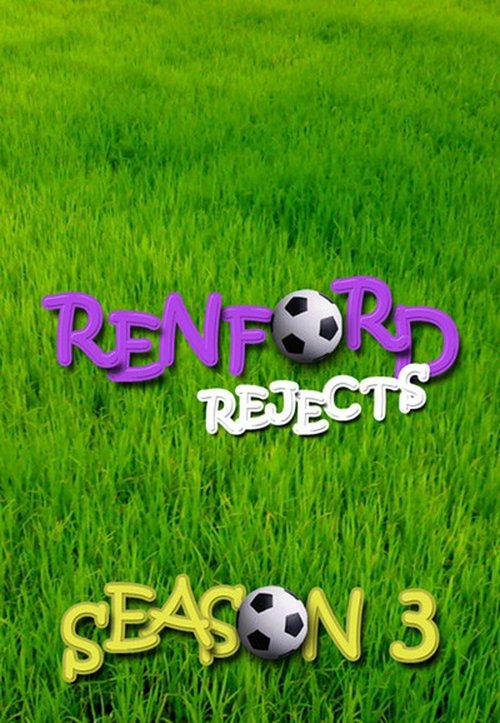 Renford Rejects
Season 3
First Air Date: February 28, 2000

| | | |
| --- | --- | --- |
| First Aired on | : | 2000 |
| Episodes | : | 12 episodes |
Episodes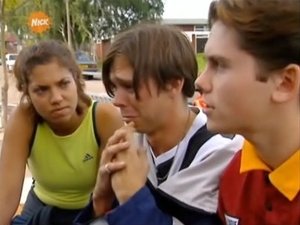 3x13 Renford Aid (March 15, 2000)
---
A greedy land developer buys the Rejects' pitch with the intention of turning it into an office block.
---
3x12 Sponsorship (March 14, 2000)
---
The team are desperate for a new kit to keep up with the modern game. But finding a new sponsor is going to be easier said than done.
---
3x11 Reject TV (March 13, 2000)
---
The Rejects get a channel on Renford Cable to broadcast on, and start up their own TV station. Vinnie presents Sportsview, Mia hosts a chat show Meet Mia, Ben presents the weather forecast but wants to do a literary review, Jason makes a soap opera Desolation Street, Bruno presents Italia Mia!, Stewart reads the news, and Eddie hosts Saturday Night Live at Graceland. But it's Cooking with Priscilla that gets the best ratings in the end.
---
3x10 Hall of Fame (March 10, 2000)
---
Mia makes a statue of Renford Comprehensive's most famous former pupil, the famous footballer Ian Rush, that is to be unveiled by him in a special ceremony at the school. It needs to be transported from Graceland to the school, but the courier firm can't do the job. The other Rejects undertake the task, but the statue gradually falls apart on them, and the pieces accidentally go off in different directions. They have to retrieve the parts and get them to the school for Mia to reassemble, but time is running out. The Rejects help Stewart extend his presentation speech to buy her more time, but in the end it is Ian Rush's idea that saves the day.
---
3x09 Renford Radio (March 09, 2000)
---
Stewart does a phone-in program at Renford Talk Radio when the usual host fails to arrive, and is so successful that he is offered the slot permanently. Mia gets the team mountain biking as part of their training, but they all get injured in accidents. When Stewart starts insulting the callers and telling them hard truths, his popularity wanes and he gets the sack. He is now the only Reject who can challenge Terry at the upcoming cycle race.
---
3x08 The Agent (March 08, 2000)
---
When the Rejects are promised a trip to the States by American sports agent Danny Grubb, they agree to learn his new sport called Cosmic Soccer, that he hopes will take America by storm. The team exchange their football shirts and shorts for new lycra outfits, and take on new personae: Stewart becomes 'The Boss', Bruno 'Godfather', Jason 'Die Hard', Ben 'Viper', and Mia 'Fury'. But are the Rejects really any good at it?
---
3x07 St Jude (March 07, 2000)
---
Bruno loses his lucky medallion, and refuses to play again until it is found, so Jason has to track it down. The team complain about the food at Graceland, so Eddie puts Stewart in charge while he goes away for a day. Stewart appoints Ben as chef. Jason is on a 48-hr silence for a bet with Vinnie, with the prize being that he can host Sportsview.
---
3x06 Thank You Bob (March 06, 2000)
---
Vinnie lands a job with ITV on the sports program, and prepares himself for a career as a famous sports reporter. He has to give up making the Sportsview program on the Renford football scene, but when Terry is first in line to take it over, Mr Stoker is horrified at the prospect. Jason hatches a plot to get the program returned to Vinnie, and lets Mr Stoker in on it.
---
3x05 Best Laid Plans (March 03, 2000)
---
The Rejects play a practical joke on Terry. His father advises him: ""Don't get mad, get even"". So Terry sets out to ruin the Rejects' chances in their next match against the Razors, by duping each of them, but he makes a serious mis-calculation.
---
3x03 Another Italian (March 01, 2000)
---
Bruno's arrogance about how good he is at football leads him to stop bothering training with the others, and gets Jason fed up. So Jason tricks Bruno into thinking he has been asked to train with West Ham by phoning him saying he is Mr J Oke, the personal assistant to the manager, Harry Redknapp. But the joke backfires when Bruno does actually train with the West Ham team and is even offered a contract by Redknapp.
---
3x02 Famous Footballers (February 29, 2000)
---
The Rejects are set to play a charity match against the Razors, in which each team has to have a star guest player. The Rejects feel they need to beef up their team further, since Ben's goalkeeping has been upset since his playing of Hamlet has filled him with self-doubt. They manage to get Gianfranco Zola from Chelsea to play with them, but the Razors persuade Martin Keown from Arsenal to join them. What will win the day: Italian style or British clout?
---
3x01 Masterclass (February 28, 2000)
---
Mia Smith is brought in to replace Sue White, who has left to play in goal for Arctic Rangers. Eddie receives a legacy from his aunt, and decides to close down the café and turn it into a first-class training camp for the team. Things go well for the Rejects and they climb to the top of the league, until they get carried away and start acting like prima donnas, refusing to play or train unless Eddie meets their outrageous demands. He comes under intense pressure to give way in the run up to the cup final.
---