Renford Rejects
Season 2
Renford Rejects
Season 2
First Air Date: February 22, 1999

| | | |
| --- | --- | --- |
| First Aired on | : | 1999 |
| Episodes | : | 13 episodes |
Episodes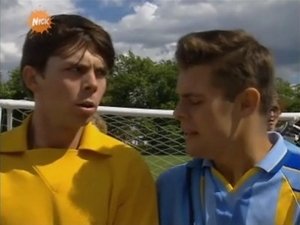 2x13 No Thank You Sven (March 10, 1999)
---
The Rejects are forced to fight for their places in the team when Stewart brings in Marcello, the Uruguayan superstar. But there is the distraction of a beautiful Swedish exchange student.
---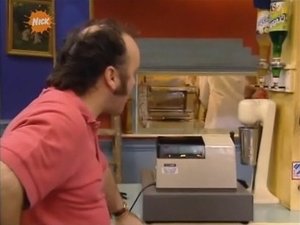 2x12 We Love You Stoker (March 09, 1999)
---
Vinnie is given the impossible task of preparing Mr Stoker's tribute video, when he resigns from the school. The tongue-in-cheek video praises Mr Stoker so much that he decides to stay at the school forever.
---
2x11 Colonel Phillips (March 08, 1999)
---
Ben decides to join the cadets, thinking that it is his destiny to become a great military leader. He succeeds and is soon reaches the rank of Colonel.
---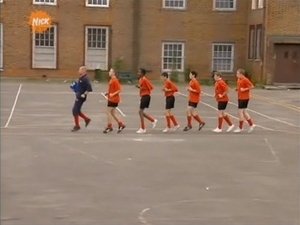 2x10 Faust XI (March 05, 1999)
---
Jason is seen to be the biggest threat to the Razors, as they plan their victory over the Rejects. So Mr Stoker makes him an offer to play for the school's First XI if he will leave the Rejects and join the Razors instead.
---
2x09 Scout's Honour (March 04, 1999)
---
When a major team's football talent scout visits, the Rejects are each convinced that he has come to sign them up for a big name team. Too late, Stewart realises that it was he who was being considered.
---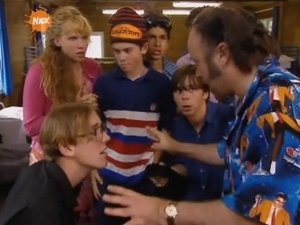 2x08 The Great Escape (March 03, 1999)
---
Desperate to improve the Rejects' form before a big match, Stewart arranges a training camp session for the team, but tells them they're going to a health farm. They only realise when they arrive, and expend all their efforts on making an escape bid.
---
2x07 They Thought It Was All Over (March 02, 1999)
---
The Rejects coach some of England's 1966 World Cup squad to help Eddie's scratch team beat Mr Stoker and his Senior Razors team.
---
2x06 Action (March 01, 1999)
---
Ben struggles with his creative values as he decides to express himself through the medium of film by making a short film for his art course, but it is ruined when the Rejects take it over.
---
2x05 Boyband (February 26, 1999)
---
Ronnie, Ben, Vinnie and Bruno decide to leave the Rejects when the famous music promoter Sven Garley promises to turn them into the latest boy band. But they change their mind when they find out how much hard work it takes.
---
2x04 Boom and Bust (February 25, 1999)
---
The Rejects follow Ronnie's lead and decide to invest in stocks and shares. Unfortunately, they leave Eddie to handle their investments, and so what little they had seems doomed.
---
2x03 Go Kart Go! (February 24, 1999)
---
Ronnie takes the Rejects go-karting for his birthday treat, where they race a grudge match against their archrival Terry Stoker. With everyone forced off the track, who will win?
---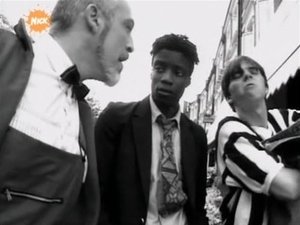 2x02 Pizza di Gradi (February 23, 1999)
---
Bruno is caught in the middle when a new pizza service opens in Renford, rivalling Graceland. Desperate for a moped of his own, Bruno takes a job delivering pizzas. But which team will he play for when the Rejects take on the pizzeria? The Rejects and everyone else at Graceland dive for cover when Bruno goes on the loose on his new moped.
---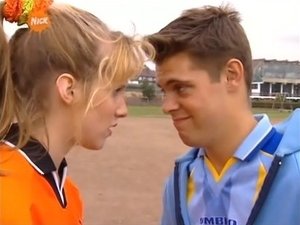 2x01 Hello Sue (February 22, 1999)
---
The Rejects suffer a setback when Robin announces she is leaving to play for Chelsea. However, she is promptly replaced by Sue White, who turns out to be an awful player, but with a useful talent for distracting Terry Stoker from scoring goals.
---