Renford Rejects
Season 1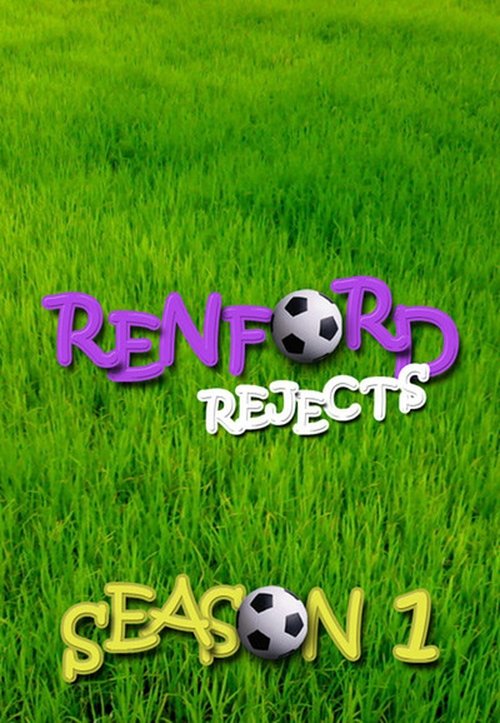 Renford Rejects
Season 1
First Air Date: February 23, 1998

| | | |
| --- | --- | --- |
| First Aired on | : | 1998 |
| Episodes | : | 13 episodes |
Episodes
1x13 High Noon (March 11, 1998)
---
It's the last game of the season, and the Rejects desperately need to win against their archrivals, the Razors. But there's a big setback when Robin gets kidnapped by the Razors' scheming coach, Mr Stoker.
---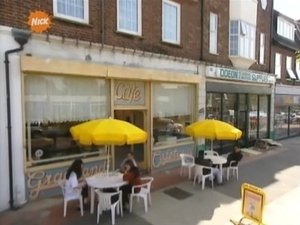 1x12 Bowled Over (March 10, 1998)
---
Vinnie's father wants him to stop wasting time with the video camera and play cricket, but he's not good enough for the team. So he decides to make a video of the Rejects' season for a competition, instead.
---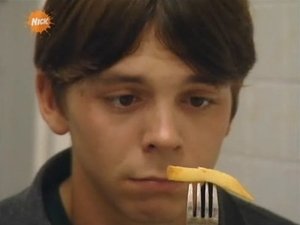 1x11 Ciao Bambino (March 09, 1998)
---
After being humiliated by a real Italian girl, Bruno decides to go back to being his old self, plain Barry Grade. However, an encounter with his biggest (and only) fan, prompts him to become Bruno again.
---
1x10 Just the Ticket (March 06, 1998)
---
When Jason gets two tickets to what they think is a big game, the Rejects take turns to worm their way into his good books to be the one who accompanies him. He accepts all the bribes, but then gives the tickets to Eddie and Priscilla.
---
1x09 Down the Drain (March 05, 1998)
---
After Ronnie runs out of money and has to hide from the people who bought tickets for the evening he's promoting, the Rejects end up being the star attraction at a karaoke night at Graceland, which Eddie organises.
---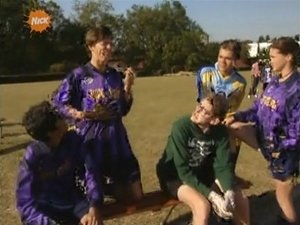 1x08 Old Dogs (March 04, 1998)
---
When Jason is caught cheating to win a match against some real footballers, the Rejects end up with the bill at the Graceland cafe and have to sing for their supper.
---
1x07 Ben in Tights (March 03, 1998)
---
Justine persuades Ben to go to ballet class with her, but his plans don't stay secret for long, when the rest of the team decide to turn up to see him in action.
---
1x06 The Best Medicine (March 02, 1998)
---
When the Rejects stop listening to him, Stewart decides he doesn't want to be the coach anymore. Jason takes charge instead, but makes himself so unpopular the others beg Stewart to return.
---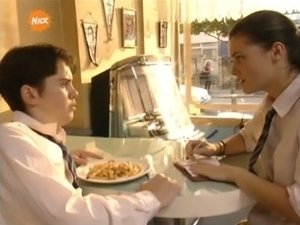 1x05 All in the Mind (February 27, 1998)
---
Robin causes chaos when she uses her psychology training to give the Rejects a positive mental attitude to help them win some matches. Unfortunately her only effect is to make them feel better about losing.
---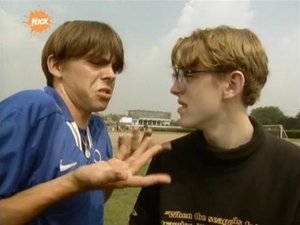 1x04 Heartbreak Hotel (February 26, 1998)
---
The Rejects decide to help lovestruck Ben and his poetry get noticed by Justine. Their advice is useless, but the poetry is a big hit.
---
1x03 Field of Dreams (February 25, 1998)
---
Tricked by the Rejects into thinking that he's got a ticket for QPR, Jason talks his way into the grounds and ends up trying to score a goal on the pitch at half-time against a footballing legend.
---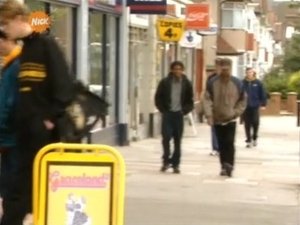 1x02 Don Bruno (February 24, 1998)
---
When Bruno gets bullied by the Razors for being an Italian, Bruno decides to stand up for himself against the Razors but Eddie secretly helps him out and frightens the bullies by pretending to be Bruno's uncle, a mafia boss. Bruno is surprised to find that the Razors just want to serve him, until they recognise Eddie that is.
---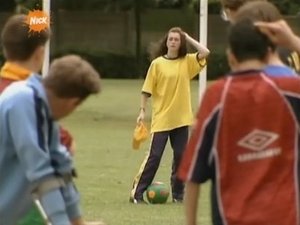 1x01 One of the Guys (February 23, 1998)
---
After failing to be selected for the Renford Comprehensive school football team, Ben, Bruno & Jason are encouraged by the injured Stewart to form their own five-a-side team to play in the Renford Sunday League. But the three aren't pleased when the remaining players turn out to be Ronnie, who's a fashion victim, and Robin, who's a girl! Although they lose badly in their first match against the much feared Renford Razors, they acquit themselves well, as they manage to score the only goal the Razors have ever conceded.
---