Coach
Season 8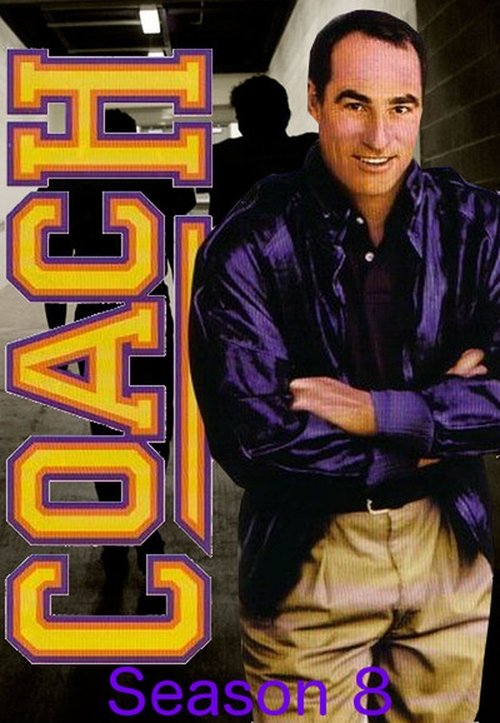 Coach
Season 8
First Air Date: September 12, 1995

| | | |
| --- | --- | --- |
| First Aired on | : | 1995 |
| Episodes | : | 25 episodes |
Episodes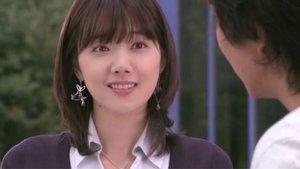 8x25 Somebody's Baby (May 21, 1996)
---
Adoption complications develop when Julie's father returns.
---
8x24 A Player to Be Named Later (May 07, 1996)
---
Hayden fears he'll look like a dummy if he fumbles the Breakers' first-choice pick in the NFL draft. Cameos include Dallas Cowboys owner Jerry Jones and receiver Keyshawn Johnson.
---
8x23 Luther Get Your Gun (April 30, 1996)
---
Luther gets a shot at impressing Doris's high-class friends when he claims to be an expert hunter.
---
8x22 Fantasy Camp (April 02, 1996)
---
Hayden kicks himself for agreeing to coach at a football "fantasy camp," but Luther and Dauber can't wait to have their team go up against his in the final game.
---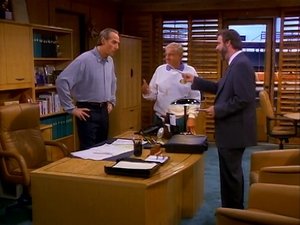 8x21 Van Damn vs. Fox (March 19, 1996)
---
When Luther burns himself at Hayden's barbecue, he skewers his host with a multimillion-dollar lawsuit for negligence.
---
8x20 Quarantine (March 12, 1996)
---
When Luther's pet monkey bites Hayden, he, Howard and the rest of the coaching staff are quarantined for fear of an outbreak of some kind of "lethal monkey virus."
---
8x19 Dauber's Vehicle (February 27, 1996)
---
Dauber turns a deaf ear to Hayden's advice while choosing a new car, and winds up with a model that he can't afford.
---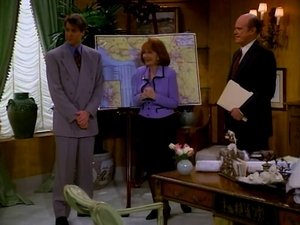 8x18 Save the Wave (February 20, 1996)
---
Hayden rallies support for the team after Doris decides to move the Breakers to Los Angeles.
---
8x17 Patching Things Up (February 13, 1996)
---
Christine needs to cheer up Hayden after a doctor connects his diminished sex drive to "male menopause."
---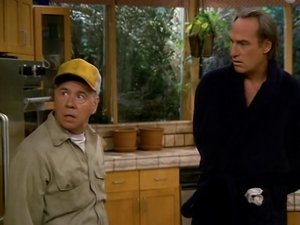 8x16 The Gardener (February 06, 1996)
---
Hayden must confront his inept gardener when all the plants in the yard start to die; but when Hayden fires him, he gets a chilly reception from Luther, who thinks the daffy worker deserved a second chance.
---
8x15 Her Boyfriend's Back (January 30, 1996)
---
The father of the unborn baby whom Hayden and Christine plan to adopt comes back into Julie's life.
---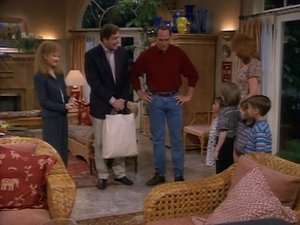 8x14 Nice Guys Get Cut (January 02, 1996)
---
Hayden loses his appetite when Christine invites soon-to-be-fired player Matt Luba over for dinner.
---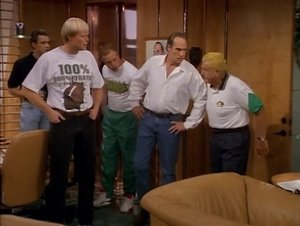 8x13 The Tight End (December 19, 1995)
---
While Hayden's priority is the Breakers' first game of the season, Doris is concerned with re-signing a handsome washout (Wahlheim) so he can model a line of swimwear endorsed by the team -- and television commentators focus on the team's new sex symbol during a game.
---
8x12 Bye Bye Burleigh (2) (December 12, 1995)
---
While Hayden waffles over helping Howard search for a new job, the coaches see a window of opportunity for scoring their first win of the season.
---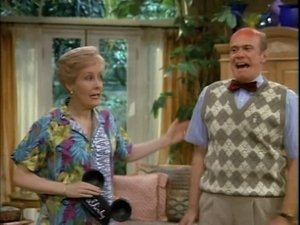 8x11 Bye Bye Burleigh (1) (December 05, 1995)
---
Hayden fumes when the Burleighs come for a surprise visit and then extend their stay.
---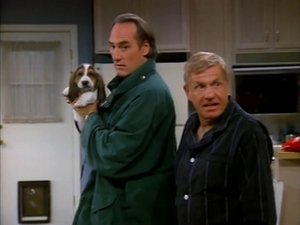 8x10 There's Got to Be a Mourning After (2) (November 28, 1995)
---
Hayden and Luther try to iron out their differences over Luther's relationship with Doris. Meanwhile, in spite of the team's losing season, the coaching staff perks up.
---
8x09 There's Got to Be a Mourning After (1) (November 21, 1995)
---
Luther muzzles his true feelings about the death of his beloved dog, Quincy, until Doris offers him some advice.
---
8x08 Turtle World (November 14, 1995)
---
Hayden regrets sponsoring Luther's harebrained investment in ""Turtle World"" when he learns that the animals featured in the attraction are dying in captivity.
---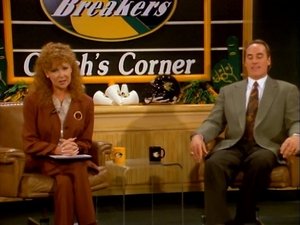 8x07 Coach's Cornered (November 07, 1995)
---
After Doris fires the hostile host (Bakay) of her TV station's post-game show, she surprises Hayden by taking Luther's suggestion for a replacement: Christine.
---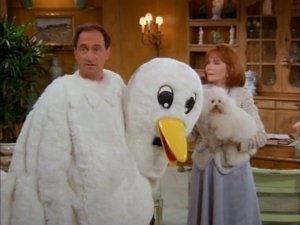 8x06 Bo Knows (October 31, 1995)
---
The Breakers' prospect for winning games seem bleak until Hayden's star quarterback from Minnesota State shows an interest in joining the team.
---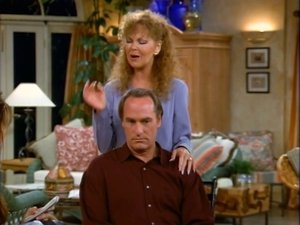 8x05 She's Having Our Baby (2) (October 24, 1995)
---
A pregnant women considers the Foxes as prospective adoptive parents for her baby; Luther and Dauber try to win over the rest of the Breakers' coaching staff.
---
8x04 She's Having Our Baby (1) (October 17, 1995)
---
Hayden and Christine decide to try adoption but learn that their ages may complicate the process; a new secretary puts Luther and Dawber under her spell.
---
8x03 Fool for Lunch (September 26, 1995)
---
Luther bites off more than he can chew when he moves into a new apartment -- in a seniors-only community -- and three women compete for his attentions.
---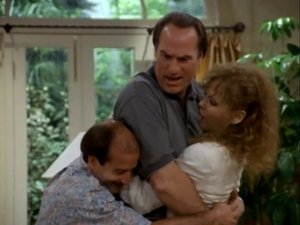 8x02 Is It Hot In Here, or Is It Me? (2) (September 19, 1995)
---
Hayden tries to win over both Doris and the press while readying the Breakers for their first game.
---
8x01 Is It Hot In Here, or Is It Me? (1) (September 12, 1995)
---
Hayden leaves Minnesota for a new job as coach of an NFL team in Orlando, Florida. When he arrives, he finds that the team's owner has a game plan of her own.
---