Coach
Season 2
Coach
Season 2
First Air Date: November 21, 1989

| | | |
| --- | --- | --- |
| First Aired on | : | 1989 |
| Episodes | : | 20 episodes |
Episodes
2x20 Poodle Springs (May 15, 1990)
---
Hayden impresses Judy's parents when he saves their pet poodle.
---
2x19 A Jerk at the Opera (April 17, 1990)
---
When Hayden refuses to accompany Christine to the opera, she asks her old flame, and a predictably jealous Hayden follows them in disguise.
---
2x18 Kelly Girl (April 03, 1990)
---
Hayden is pleased when Kelly volunteers to fill in for his vacationing secretary.
---
2x17 Sunshine on My Shoulder Makes Me Happy: A Show About Bird Ransom (March 20, 1990)
---
Hayden loses Luther's prized bird while the assistant coach vacations.
---
2x16 Professor Doolittle (March 13, 1990)
---
Hayden enrolls his team in the academic class he's been required to teach, and sets out to make it ""the easiest history class in history.""
---
2x15 Homewreckers (March 06, 1990)
---
Hayden seeks Luther's companionship while Christine works on the weekend, and while she is away nearly destroys her apartment.
---
2x14 Haven't I Slept with You Somewhere Before? (February 27, 1990)
---
Hayden believes the new president of Minnesota State is a woman with whom he once had a fling.
---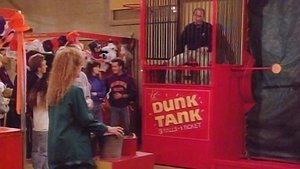 2x13 Carnival Knowledge (February 20, 1990)
---
Coach Watkins gets revenge on Hayden when he mans a booth at the college carnival.
---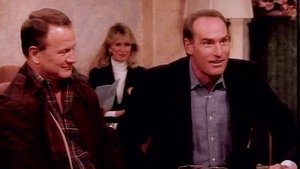 2x12 Coaches Conference (February 13, 1990)
---
Hayden meets his idols at a conference, but his dreams of swimming with the big fishes drown in a sea of anonymity.
---
2x11 The Rosebrocks of Wisconsin (January 30, 1990)
---
When Hayden objects to Kelly spending all her time in Wisconsin with her new family, Kelly forces her father to meet her in-laws.
---
2x10 The Curley O'Brien Award (January 23, 1990)
---
Hayden plans a victory party for an anticipated award.
---
2x09 I've Got a Secret (January 16, 1990)
---
When Hayden secretly recruits a top quarterback, Christine blabs to a sportscaster.
---
2x08 The Investment (January 09, 1990)
---
After Hayden convinces Luther to invest in the Touchdown Club, an opening night mishap threatens their partnership and their friendship when Luther is forced to call Hayden after a robbery.
---
2x07 A Man and a Woman (and Two Theater Majors) (January 02, 1990)
---
Bickering Kelly and Stuart invade Christine and Hayden's intimate weekend.
---
2x06 I'm in the Mood for Luther (December 26, 1989)
---
Christine fixes Luther up with a friend.
---
2x05 If Keith Jackson Calls, I'll Be at My Therapist's (December 19, 1989)
---
Game pressure gives Hayden a facial tic before a national telecast.
---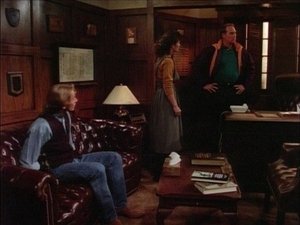 2x04 If a Coach Falls in the Woods (2) (December 12, 1989)
---
Hayden runs away to protest Kelly's wedding to Stuart.
---
2x03 Bring Me the Head of Stuart Rosebrock (1) (December 05, 1989)
---
Hayden unwittingly splits Kelly and Stuart when he reluctantly accepts a dinner invitation and enjoys the floor show supplied by the bickering couple.
---
2x02 Dauber's Got a Girl (November 28, 1989)
---
Hayden feuds with the girls' basketball coach, Dauber's new flame.
---
2x01 I Don't Know Much About Art, But I Know What Makes Me Mad (November 21, 1989)
---
Hayden dislikes art; Christine dislikes his attitude.
---