Doc Martin
Season 8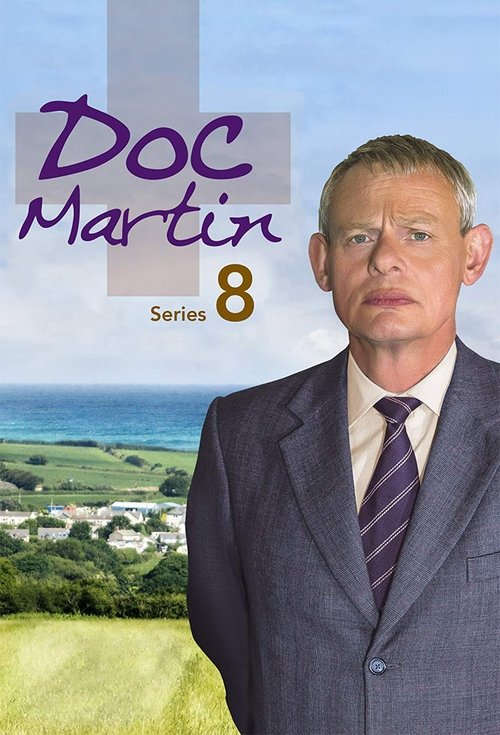 Doc Martin
Season 8
First Air Date: September 20, 2017

| | | |
| --- | --- | --- |
| First Aired on | : | 2017 |
| Episodes | : | 8 episodes |
After having therapy to save their marriage in the last series, series eight sees Martin and Louisa face the challenge of living happily together with their baby James Henry. Doc's formidable Aunt Ruth is beginning to doubt the wisdom of going into business with Bert Large and his son Al. Bert is desperate to make his home distilled whisky a success, but there's a shortage of customers willing to buy and guests are not exactly flocking to Al's bed and breakfast. Wedding bells are ringing for unlucky in love PC Joe Penhale, but will the course of true love run smoothly at last for Portwenn's police officer?
Episodes
8x08 All My Trials (November 08, 2017)
---
Martin prepares to face his hearing, but despite having closed the practice, he finds all his patients are trying to make appointments. An American tourist who visited Portwenn previously returns to the town, hoping to research her family tree. However, she also has a medical issue, and comes to the troubled doctor seeking his advice. Louisa goes to see Chris to find out how serious the situation is, while the townsfolk take steps to show Martin how much he is appreciated.
---
8x07 Blade on the Feather (November 01, 2017)
---
Martin wakes up to an empty bed. When he goes looking for Louisa he discovers she is trying to write her resignation letter.
---
8x06 Accidental Hero (October 25, 2017)
---
Penhale decides to have a Police Open day to raise community awareness, but the only genuine visitor is an angry farmer who has had three of her sheep stolen. Meanwhile, Morwenna decides to take Al away for the weekend to try out Hannah's new glamping site, but the trip does not go well as Al accidently burns down the yurt. Elsewhere, James has started biting not only Louisa but other children at the nursery. Louisa speaks to Tina about it, but is surprised to find out Tina has spoken to their lecturer about it too.
---
8x05 From the Mouths of Babies (October 18, 2017)
---
Louisa has problems at school with Toby, Angela Sim's Nephew. Meanwhile, Al has a 'Large Whiskey' order and has to ask Bert for some help, and Mrs Tishell seems to be having a delayed onset of mourning. Elsewhere, Martin and Louisa decide to try Mel's suggestions of using amber beads to help James while he is teething.
---
8x04 Faith (October 11, 2017)
---
Morwenna's parents Jack and Tara pay a surprise visit, having been working as missionaries in Kenya. However, the reunion is tinged with sadness when it turns out that Morwenna's mother has liver cancer, and has decided against treatment because of her faith. Louisa's first online call for her new course does not go as planned – especially when Martin tells the lecturer exactly what he thinks – and Joe investigates a break-in at the school where nothing has been stolen. Martin Clunes stars in the comedy drama, with Jessica Ransom, Caroline Catz, John Marquez, Kevin Doyle and Rebecca Lacey.
---
8x03 Farewell My Lovely (October 04, 2017)
---
Martin is left holding the baby when Louisa has to take Year Six pupils sailing. He has to collect James from nursery every afternoon, but with surgery hours Martin is constantly late.
---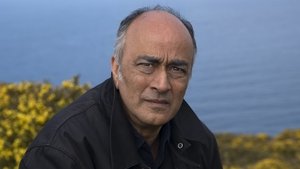 8x02 Sons and Lovers (September 27, 2017)
---
Martin and Louisa search for a nursery now that Janice has left, and Mrs Tishell is shocked to find out that Al has very high blood pressure. Louisa also helps with the diagnosis of a pupil, which spurs her on to explore the possibilities of a change of career. This is not welcome news for Martin, who dislikes any kind of change, even if it could be for the better. Elsewhere, Ruth is approached about selling her farm.
---
8x01 Mysterious Ways (September 20, 2017)
---
Wedding bells are set to ring for PC Penhale and Janice, but nothing ever goes smoothly in Portwenn.
---