Doc Martin
Season 2
Doc Martin
Season 2
First Air Date: November 10, 2005

| | | |
| --- | --- | --- |
| First Aired on | : | 2005 |
| Episodes | : | 8 episodes |
Episodes
2x08 Erotomania (January 05, 2006)
---
Season Finale. A Salvation Army member arrives in Portwenn to try to trace a missing woman, Danny asks reluctant girlfriend Louisa to move into him, and PC Mark Mylow's medical check has a shock result.
---
2x07 Out Of The Woods (December 22, 2005)
---
PC Mark Mylow can't persuade Dr Ellingham to be his best man, but Al Large agrees. The stag weekend – a camping trip – goes wrong when an adder bites Mark's ankle and he suffers a potentially fatal allergic reaction. Meanwhile, Dr Ellingham deals with a spate of weever fish stings among teenage boys playing a dangerous game of dare.
---
2x06 The Family Way (December 15, 2005)
---
Martin's estranged parents charming Christopher (John Woodvine) and Margaret (Claire Bloom) make a surprise visit, school secretary Maureen Tracey (Ruth Sheen) visits the doctor with what she thinks it is a thyroid problem, PC Mark Mylow announces he's getting engaged, and when Danny Steel collapses, Dr Ellingham has to carry out emergency surgery to save his life.
---
2x05 Always On My Mind (December 08, 2005)
---
Pauline looks set to achieve her ambition of joining the Portwenn Lifeboat crew. However, her joy is short lived when she is confronted with the chauvinistic behaviour of her shipmates. Martin is accused of murder by the husband of a woman who died in his care.
---
2x04 Aromatherapy (December 01, 2005)
---
The people of Portwenn are concerned for Radio Portwenn's DJ Caroline Bosman, whose increasingly erratic behaviour has them suspecting that she has been hitting the bottle. The Doc has to deal with an elderly patient whose personal aroma can clear a room, but is unable to determine a medical cause for the stench. PC Mylow hopes that his pheremone spray will endear him to a pretty newcomer to the village, while the Doc/Louisa/Danny triangle gets even more complicated.
---
2x03 Blood Is Thicker (November 24, 2005)
---
The Doc deals with a strange family who seem reluctant to let him make house calls, and whose passion for taxidermy seems to hint at a dark secret involving their missing mother. PC Mystow also has family problems when his overbearing sister moves in a sets up shop - much to the Doc's disgust - as a herbalist. A chance remark by Pauline sets Al on a path that could well destroy his relationship with Bert.
---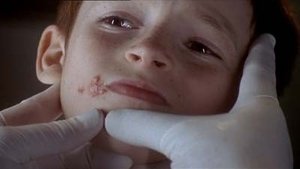 2x02 In Loco (November 17, 2005)
---
An outbreak of what the Doc suspects is Impetigo leads to problems for Louisa, who must decide whether to follow the Doc's orders to force the infected children to stay at home, or to help the parents by allowing the children to attend school. The decision is made harder by her impending interview to take over the job of Head Teacher - in front of a board of governors that (to his surprise) includes Doc Martin. Meanwhile, an accident in the Fish and Chip shop leaves Bert behind the fryers and the owner's son, Peter, in need of somewhere to stay while his mother is in hospital. His first choice is with none other than a certain Doctor Martin Ellingham...
---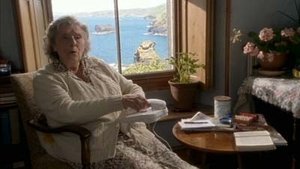 2x01 Old Dogs (November 10, 2005)
---
Season Premiere. Dr Ellingham visits an elderly patient in the villiage, but has to contend with her irate son, who turns out to be one of Louisa's ex-boyfriends. Things become even more complicated when he meets the new receptionist and sees a patient who claims he was injured while being mugged but refuses to give a statement to the police.
---