Sleeper Cell
Season 1
Sleeper Cell
Season 1
First Air Date: December 04, 2005

| | | |
| --- | --- | --- |
| First Aired on | : | 2005 |
| Episodes | : | 10 episodes |
Friends. Neighbors. Husbands. Terrorists. Things are not always as they seem as a group of seemingly average citizens, living in a Los Angeles community, are revealed to be terrorists plotting to attack without warning.
Episodes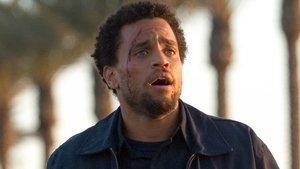 1x10 Youmud Din (December 18, 2005)
---
Judgement Day has arrived and Fariq isn't yet out of surprises. A surprise diversion proves effective in allowing the cell to escape their surveilance. A quick thinking Darwyn leaves a clue that will hopefully lead the FBI to the target location in time.
---
1x09 Hijack (December 18, 2005)
---
The cell hijacks a chemical truck in preparation for Judgment Day, as Farik spends a last night with and bids farewell to his wife, and the FBI prepares to stop the attack.
---
1x08 Intramural (December 14, 2005)
---
The cell buys explosives from a white supremacist militia while Darwyn's new handler, Patrice Serxner, tries to prevent the LAPD from blowing his cover in a conflicting investigation.
---
1x07 Immigrant (December 13, 2005)
---
When an Afghan boy arrives at the warehouse looking for training as a jihadi, Darwyn introduces him to a more moderate brand of Islam in hopes of steering him away from terrorism.
---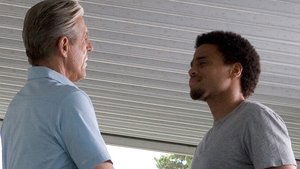 1x06 Family (December 12, 2005)
---
Darwyn befriends a pesticide plant worker in order to buy some of his company's product under the table for the cell, while each of the jihadis cope with personal troubles of their own.
---
1x05 Soldier (December 11, 2005)
---
The cell members pose as Iraqi insurgents-in-training in order to infiltrate and take over a secure warehouse as a new base of operations for Youmud Din ("Judgment Day").
---
1x04 Scholar (December 07, 2005)
---
Farik dispatches a biochemical student on a flight to Vancouver, Canada, to drive a shipment of real anthrax across the Canadian border and down to Los Angeles.
---
1x03 Money (December 06, 2005)
---
Farik, Darwyn and Christian cross the U.S.-Mexico border at Tijuana to find out why the cell's pipeline of mob funds has suddenly gone dry.
---
1x02 Target (December 05, 2005)
---
Farik and Ilija receive a deadly biological anthrax shipment and prepare for an attack inside a Los Angeles shopping mall. Darwyn's supervisor Ray Fuller become suspicious about the disappearance of a cell member.
---
1x01 Al-Fatiha (December 04, 2005)
---
Darwyn Al-Hakim is a Muslim ex-con who has just been released from prison and finds his way to an Islamic extremist named Farik, who recruits him to join a terrorist sleeper cell planning an attack in Los Angeles.
---