Sonic the Hedgehog
Season 2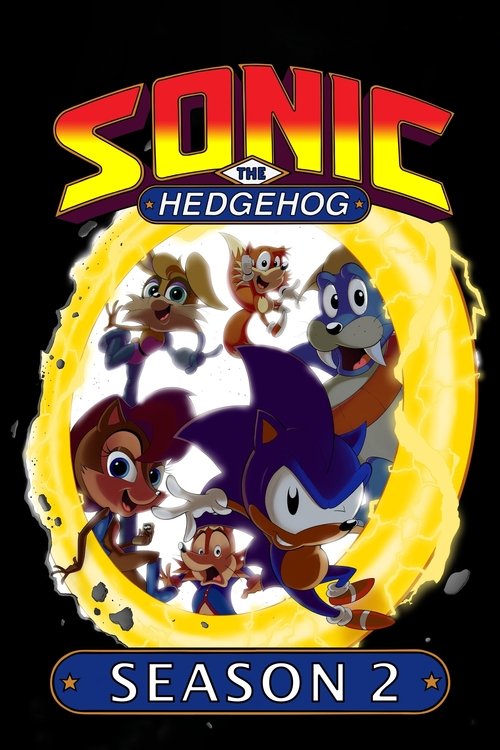 Sonic the Hedgehog
Season 2
First Air Date: September 10, 1994

| | | |
| --- | --- | --- |
| First Aired on | : | 1994 |
| Episodes | : | 13 episodes |
Episodes
2x13 The Doomsday Project (December 03, 1994)
---
When a Pod lands in Knothole, Sonic and Sally realize the Doomsday Machine is already in operation. The Freedom Fighter groups break into the Doomsday Machine, only to find Robotnik let them in.
---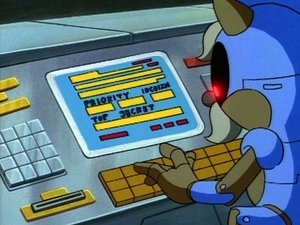 2x12 Spyhog (November 26, 1994)
---
After Antoine saves Sally's life during a raid, Sonic can't stand his bragging and zips in to see Uncle Chuck, who finds out his "bug" in Robotnik's HQ is malfunctioning.
---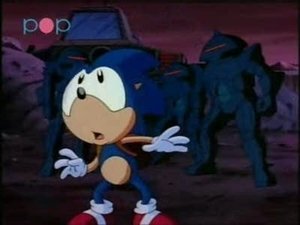 2x11 Drood Henge (November 19, 1994)
---
Robotnik seeks the Drood Henge scrolls, which give the location of the two powerful Deep Power Stones. Uncle Chuck warns Sally about it and Sonic and Tails find Robotnik already has one of the stones. The Freedom Fighters now have to find the second one before it's too late.
---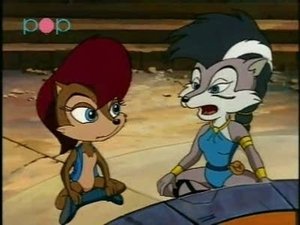 2x10 Cry of the Wolf (November 12, 1994)
---
Sonic, Sally, Antoine and Dulcy search for the Wolf Pack to set up an alliance. Meanwhile, work on Robotnik's secret Doomsday project continues.
---
2x09 The Odd Couple / Ro-Becca (November 05, 1994)
---
The Odd Couple: When Sonic's hut is destroyed in a freak accident, Sonic and Antoine are forced to become roommates. Ro-Becca: During a rainstorm, Rotor is putting the finishing touches on his new female robot assistant, named Ro-Becca, when he has to leave. While he's gone, Antoine accidentally activates her and has a crush on Antoine.
---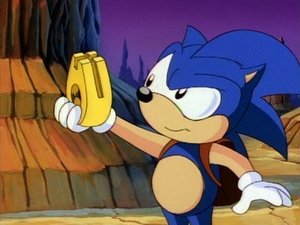 2x08 The Void (October 29, 1994)
---
In the Great Unknown, Sonic barely escapes a vortex and brings a strange power ring back to Knothole. The ring transports Sally and Bunnie into the Void, while Sonic has gone to see Uncle Chuck and learns about Robotnik's ultimate plan.
---
2x07 Dulcy (October 22, 1994)
---
After Dulcy exhibits strange behaviour, Sally discovers she's going through a "rites of passage" stage of her adolescence.
---
2x06 Fed Up with Antoine / Ghost Busted (October 15, 1994)
---
Fed Up With Antoine: Antoine decides to study martial arts but after he wrecks most of Knothole Sonic sends him off to practice in the woods, where he runs into a scurvy band of Road Warrior-types, called the Nasty Hyenas. Ghost Busted: Tails begins his training to become a real Freedom Fighter by learning tracking skills while on a camping trip with Sonic and Antoine. But after a scary ghost story about a "Headless Gopher with a Gold Medallion" he believes a ghost kidnapped Antoine.
---
2x05 Blast to the Past (2) (October 08, 1994)
---
Sonic and Sally have failed to stop Robotnik from transforming Mobotropolis into Robotropolis. Now they have to save their past selves and friends from the roboticizer as well as the future location of Knothole.
---
2x04 Blast to the Past (1) (October 01, 1994)
---
Sonic wishes Robotnik was stopped before he took over and Dulcy suggests they use the Time Stones on the Floating Island to do just that. After a series of tests, Sonic and Sally use the stones to travel back to one day before Robotnik's takeover. But will they succeed?
---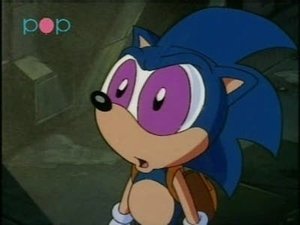 2x03 No Brainer (September 24, 1994)
---
A ray makes Sonic lose his memory and Snively tricks him into thinking the Freedom Fighters are evil. Snively tells Sonic to locate Knothole so he can invade.
---
2x02 Sonic Conversion (September 17, 1994)
---
The Freedom Fighters test a deroboticizer on Bunnie. When it succeeds, Sonic decides it's time to save his Uncle Chuck.
---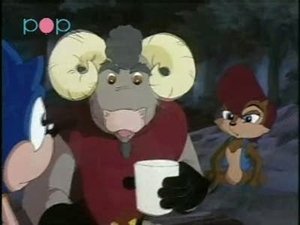 2x01 Game Guy (September 10, 1994)
---
The Freedom Fighters save a ram named Ari, who says his team is being held by Robotnik. Ari, however, has made a deal with Robotnik and gets Sonic captured.
---