The Red Green Show
Season 7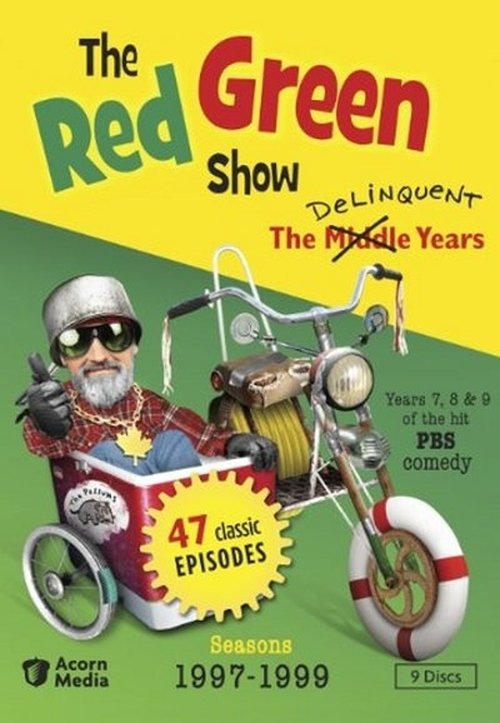 The Red Green Show
Season 7
First Air Date: December 31, 1997

| | | |
| --- | --- | --- |
| First Aired on | : | 1997 |
| Episodes | : | 18 episodes |
Episodes
7x18 Of Cars And Men (January 01, 0001)
---
Harold announces his departure after finding urban employment.
---
7x17 The Winter Carnival (January 01, 0001)
---
The men stage a winter carnival at Possum Lodge, so that their wives won't want to go south for the winter. Red builds a zamboni our of a K-car. Ranger Gord explains the danger of snake bites. Bill tries the Luge.
---
7x16 The Town Mall (January 01, 0001)
---
Using the sewers, the men turn downtown Possum Lake into an indoor mall. Red converts the Possum van to run on propane. Bill and Red put on skates and play "Crack the Whip".
---
7x15 Outside (January 01, 0001)
---
Red encourages Harold to stand up and fight for himself. Red makes a heated driveway out of chain link fence and a stove. Bill and Harold go ice fishing. Special Guest - Graham Greene.
---
7x14 The Good Old Hockey Game (January 01, 0001)
---
Possum Lodge has a dispute with Yuppie cottagers about whether the local rink should be used for hockey or curling. Red turns his van into a snowplough. Bill tries snowboarding. Special Guest - Gordon Pinsent.
---
7x13 The Splinter Lodge (January 01, 0001)
---
Some of the men are unhappy with Red as a leader and form their own lodge. Red turns a freezer into a den. Bill tries to make a man-sized tree fort.
---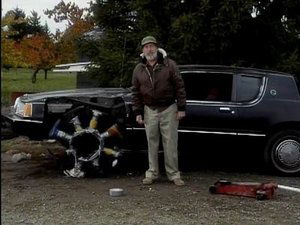 7x12 Pardi Gras (January 01, 0001)
---
Possum Lodge inherits 137 tubas and decides to have a parade. Red replaces his car tires with footwear. Bill makes a manually-operated elevator.
---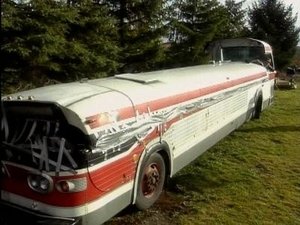 7x11 Let Me Count The Ways (January 01, 0001)
---
The men of Possum Lodge fix up their cabins for their wives' visit. Red builds a huge cigarette car out of a city bus. Bill tries his hand at some carnival games.
---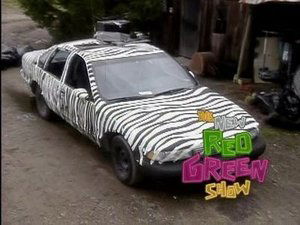 7x10 Celebrity (January 01, 0001)
---
Werner Klemperer buys a cottage in the Possum Lake area. Red points out the wisdom of buying a used Police car. Bill knocks a few out at the golf driving range.
---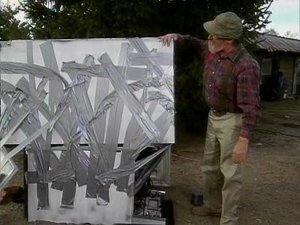 7x09 The Stool Pigeons (January 01, 0001)
---
Harold creates an informer's club to snitch on criminals. Red gives a few handyman kitchen tips. Bill rotates the van tires. Red gives his take on modern art.
---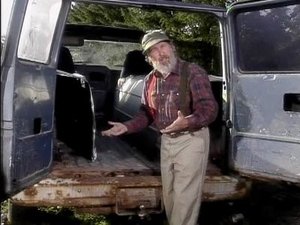 7x08 Expropriation (January 01, 0001)
---
Red speculates in real estate when he hears about a new highway coming through Possum Lake. Bill and Harold have a paintball war game. Red makes a friend's van into a convertible.
---
7x07 The Movie (January 01, 0001)
---
Red and Harold make a feature film on Super 8 M.O.S. Bill power washes a friend's car. Red turns a hot water heater into a man-sized espresso machine.
---
7x06 Big Guy Little Guy (January 01, 0001)
---
Red joins a big brothers club just so he can compete in a soapbox derby. Bill collects butterflies. Red turns a car into a tow truck.
---
7x05 The Strange Ranger (January 01, 0001)
---
Ranger Gord is missing from his tower. Red does the ultimate van conversion. Bill shows off his rock collection.
---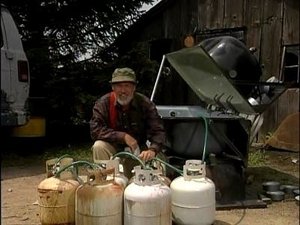 7x04 Adopt-A-Highway (January 01, 0001)
---
Possum Lodge adopts a three mile curved stretch of highway dubbed "Orphan's Bend". Red builds a party-sized barbeque out of bathtubs. Bill tries to uproot a monster-sized tree stump.
---
7x03 The Implosion (January 01, 0001)
---
A fundraiser for the Historical Society results in the destruction of their Heritage Building. On Handyman Corner, Red builds a motorcycle and sidecar out of an old bike and a riding mower. Red destroys Arnie's guitar when he tries to fix it with a belt sander.
---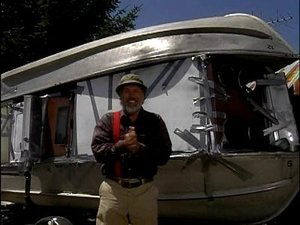 7x02 Swiss It Up (January 01, 0001)
---
Red and Harold sell the show to Switzerland and are forced to change the content to suit the Swiss audience. Red builds a house trailer our of appliance doors. Bill plays with his yoyo.
---
7x01 Running Of The Bulls (December 31, 1997)
---
The gang at Possum Lodge stage a Running of the Bulls with the usual disastrous results. Red builds a Hummer out of 2 Hyundai Ponys on Handyman Corner and Bill and Red go camping on Adventures with Bill.
---