Stargate Atlantis
Season 4
Stargate Atlantis
Season 4
First Air Date: September 27, 2007

| | | |
| --- | --- | --- |
| First Aired on | : | 2007 |
| Episodes | : | 20 episodes |
Episodes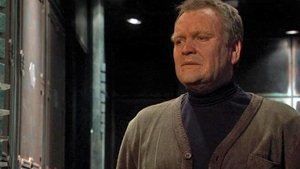 4x20 The Last Man (1) (March 06, 2008)
---
Sheppard returns to Atlantis after a mission and finds the city abandoned, all systems dead -- and instead of ocean, sand dunes as far as the eye can see.
---
4x19 The Kindred (2) (February 28, 2008)
---
The team is shocked when an old friend, believed to be dead, miraculously returns to them. Teyla plans an escape from Michael's captivity.
---
4x18 The Kindred (1) (February 21, 2008)
---
As a mysterious new illness sweeps through the Pegasus Galaxy, Teyla is convinced by a vision that the father of her child is trying to communicate with her.
---
4x17 Midway (February 14, 2008)
---
Teal'c visits Atlantis to counsel a headstrong Ronon, who is up for review by the I.O.A. But the two must work together when the Wraith invade the Midway space station in order to reach Earth.
---
4x16 Trio (February 07, 2008)
---
McKay, Carter, and Keller are trapped in an underground chamber while on an off-world mission, with no apparent means of escape.
---
4x15 Outcast (January 31, 2008)
---
While on personal leave on Earth, Sheppard and Ronon learn that scientists have engineered a human-form Replicator -- who is now on the loose.
---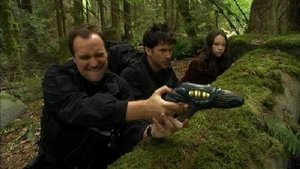 4x14 Harmony (January 24, 2008)
---
Colonel Sheppard and Dr. McKay must protect a child princess on a pilgrimage before she can become queen, and learn that she has dangerous enemies threatening her life.
---
4x13 Quarantine (January 17, 2008)
---
An automated lockdown traps Atlantis personnel in various parts of the city, each of them hoping the others will come to their rescue.
---
4x12 Spoils of War (January 10, 2008)
---
The team finds their former Wraith ally's hive ship drifting in space, which leads them to a secret project that could turn the tide of a civil war.
---
4x11 Be All My Sins Remember'd (2) (January 03, 2008)
---
With a plan to potentially extinguish the Replicator threat, the Atlantis team must seek an alliance with a fleet of Wraith ships.
---
4x10 This Mortal Coil (1) (December 06, 2007)
---
A mysterious drone crashes into Atlantis, indicating that the Replicators may have found the city. But when Elizabeth Weir appears, the team realizes that the probe is just a part of a bigger mystery.
---
4x09 Miller's Crossing (November 29, 2007)
---
Rodney McKay goes in search of his sister on Earth after she is kidnapped by the head of a powerful corporation.
---
4x08 The Seer (November 15, 2007)
---
The team meets a man with extraordinary prophetic abilities, who gives them a dark prediction about Atlantis's future. The Wraith seek a new alliance with Atlantis in their war with the Replicators.
---
4x07 Missing (November 08, 2007)
---
During a visit to New Athos, Teyla and Dr. Keller find themselves on the run from a primitive tribe of warriors.
---
4x06 Tabula Rasa (November 01, 2007)
---
When a virus causes amnesia in everyone except Teyla and Ronon, the Atlantis team must work together to find a cure before their memories fade entirely.
---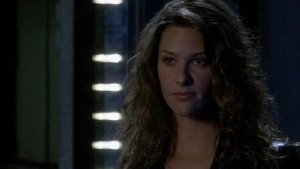 4x05 Travelers (October 25, 2007)
---
Colonel Sheppard is captured by the inhabitants of a generational ship and their beautiful leader, who wish to use his ability to use Ancient technology for their own ends.
---
4x04 Doppelganger (October 18, 2007)
---
During an off-world mission Colonel Sheppard unknowingly becomes host to an alien entity, which infects others in Atlantis and afflicts them with terrifying nightmares.
---
4x03 Reunion (October 11, 2007)
---
When a group of Ronon's people enlist the team's help in raiding a Wraith weapons facility, Ronon reconsiders whether his future lies in Atlantis or with his friends.
---
4x02 Lifeline (3) (October 04, 2007)
---
Colonel Sheppard and his team embark on a risky mission to steal a Z.P.M. power module from the Replicators -- but must rely on a compromised Dr. Weir to succeed.
---
4x01 Adrift (2) (September 27, 2007)
---
Floating in deep space with the city's protective shield failing, the team must do all they can to keep Atlantis alive. A radical injury threatens Dr. Weir's life.
---