Stargate Atlantis
Season 3
Stargate Atlantis
Season 3
First Air Date: July 13, 2006

| | | |
| --- | --- | --- |
| First Aired on | : | 2006 |
| Episodes | : | 20 episodes |
Episodes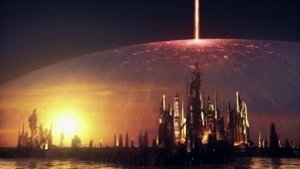 3x20 First Strike (1) (February 04, 2007)
---
An unstoppable energy weapon leaves Atlantis under seige after Earth launches a preemptive attack against a very powerful enemy's homeworld.
---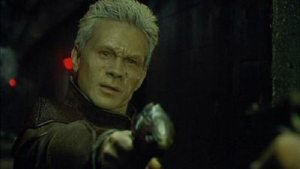 3x19 Vengeance (January 28, 2007)
---
The Atlantis team investigates the disappearance of one of their allies, only to find an old enemy engineering a race of powerful monsters.
---
3x18 Submersion (January 14, 2007)
---
The team discovers an Ancient drilling station deep beneath the surface of the ocean, only to find that a Wraith queen is still alive there.
---
3x17 Sunday (January 11, 2007)
---
The team tries to relax during a mandatory day off, until an explosion leaves three people dead -- and reveals that one scientist is a walking time bomb.
---
3x16 The Ark (January 07, 2007)
---
The team discovers the last of a civilization in suspended animation, whose survival is at risk when their station is critically damaged.
---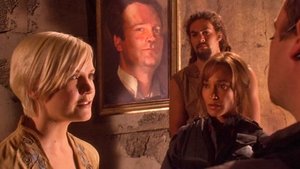 3x15 The Game (December 17, 2006)
---
Sheppard and McKay discover that their competitive video game has been controlling a planet of real people, who now stand on the brink of war.
---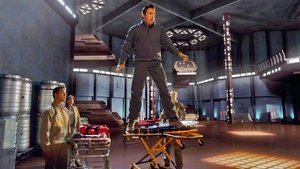 3x14 Tao of Rodney (December 10, 2006)
---
After an Ancient device gives Rodney superhuman powers, his enhanced brilliance is checked only by his impending death -- unless he can learn how to ascend.
---
3x13 Irresponsible (December 03, 2006)
---
The team finds Lucius Lavin manipulating the people of another hapless planet, using Ancient technology to pose as an invincible hero.
---
3x12 Echoes (November 26, 2006)
---
The inhabitants of Atlantis begin to suffer ill effects when the planet's whale population begins migrating to the island city, bringing an unexpected harbinger of doom.
---
3x11 The Return (2) (November 19, 2006)
---
The Atlantis team goes against orders to try and save Atlantis from Replicator control -- and to rescue General O'Neill and Richard Woolsey, who are trapped in the occupied city.
---
3x10 The Return (1) (September 21, 2006)
---
The Atlantis expedition is stunned to learn that a ship full of Ancients is returning to reclaim their lost city.
---
3x09 Phantoms (September 14, 2006)
---
Sheppard and Ronon are influenced by a mind-altering device created by the Wraith while on a mission to rescue a lost team.
---
3x08 McKay and Mrs. Miller (September 07, 2006)
---
Rodney McKay is reunited with his estranged sister back on Earth, who has given up a brilliant career as a scientist to raise a family.
---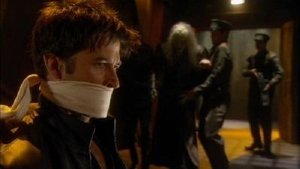 3x07 Common Ground (August 24, 2006)
---
Colonel Sheppard finds himself the prisoner of a Genii commander, along with a desperately hungry Wraith who has been separated from his hive.
---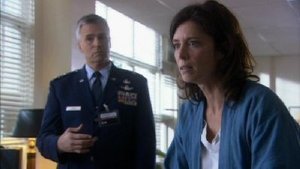 3x06 The Real World (August 17, 2006)
---
Elizabeth Weir wakes up in a mental institution, where she is told that the expedition to Atlantis and the Stargate are figments of her imagination.
---
3x05 Progeny (August 10, 2006)
---
Weir and the team visit an advanced civilization that split off from the Lanteans thousands of years ago, but discover that they may not have left Atlantis in peace.
---
3x04 Sateda (August 03, 2006)
---
Ronon Dex is captured by the Wraith and returned to his homeworld, where he is haunted by his past as he is forced to once again become their prey.
---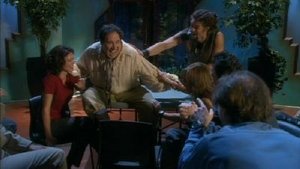 3x03 Irresistible (July 27, 2006)
---
Sheppard's team meets an obnoxious man who is adored by all thanks to a secret that he carries -- and who has an unexpected affect on them.
---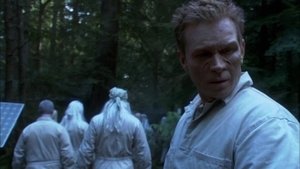 3x02 Misbegotten (3) (July 20, 2006)
---
The Atlantis team must decide the fate of a colony of Wraith they have turned into humans. Dr. Weir must defend her leadership when she is evaluated by the I.O.A.
---
3x01 No Man's Land (2) (July 13, 2006)
---
The team desperately attempts to stop two Wraith hive ships from reaching Earth. Sheppard must rely on an old foe to rescue McKay and Ronon.
---