Home Movies
Season 1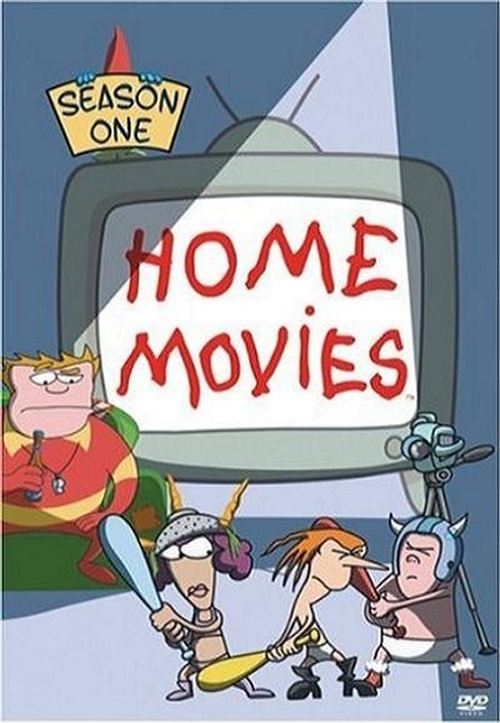 Home Movies
Season 1
First Air Date: April 26, 1999

| | | |
| --- | --- | --- |
| First Aired on | : | 1999 |
| Episodes | : | 13 episodes |
The first season of the animated sitcom Home Movies originally began airing in the United States on the television network UPN from April 26, 1999, to May 24, 1999, and on Cartoon Network from September 2 to October 7, 2001. The pilot episode was titled, "Get Away From My Mom." Co-founders Brendon Small and Loren Bouchard, along with Tom Sydner, served as writers, executive producers, and directors for the season. The season utilized Sydner's signature "squigglevision" animation style, though it would change to a more "conventional" style in subsequent seasons. The series follows the life of 8-year-old Brendon Small, who writes, directs, and stars in several homemade film productions that he creates with his friend Melissa and Jason. Brendon and Melissa's soccer coach, John McGuirk, is an alcoholic who constantly becomes involved with the kids' lives and gives them bad advice on life. Brendon's mother, Paula, meanwhile, is divorced and juggling her children, her job as a creative writing teacher, and romantic life. The main cast for the season consisted of Small, H. Jon Benjamin, Paula Poundstone, and Melissa Bardin Galsky. Poundstone's role was recast after six episodes and given to Janine Ditullio as a replacement. The first five episodes of the season demonstrated a writing style known as "retroscripting," consisting of the cast completely improvising the storyline and animation being produced afterword.
Episodes
1x13 Brendon's Choice (October 07, 2001)
---
Brendon, Melissa and Jason win local filmmaker awards. In an interview for the local news, the anchor asks Brendon about his family, which triggers a sudden curiosity about his dad.
---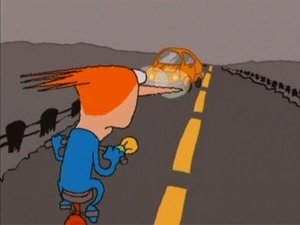 1x12 Law and Boarders (October 07, 2001)
---
Brendon gets hit by a car while riding down the wrong side of the road on his bicycle and ends up with Coach McGuirk representing him in court. Meanwhile, an old 'friend' of Paula's from college pays an unexpected visit.
---
1x11 Mortgages & Marbles (September 30, 2001)
---
Coach McGuirk decides to buy a condo, but getting approved for a mortgage proves to be difficult. He probably shouldn't have moved out of his old place until he found a new one. Meanwhile, Brendon decides to make an educational film for kids.
---
1x10 School Nurse (September 30, 2001)
---
The new school nurse has everyone's attention. Coach McGuirk and Jason eye her as a love interest; Brendon sees her as his ticket to getting out of class.
---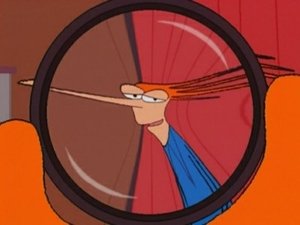 1x09 Fisheye Lens (September 23, 2001)
---
Brendon wants to buy a fisheye lens, but the Smalls are on a budget. He is forced into the working world when his mother refuses to extend his line of credit.
---
1x08 Method of Acting (September 16, 2001)
---
Brendon signs up for an acting class, and Paula teaches at an adult education center. Brendon tries to take control of his class while Paula almost loses control of hers.
---
1x07 It Was Supposed to Be Funny (September 09, 2001)
---
Brendon decides to add some comic relief to his documentary about Melissa's grandfather, but nobody is laughing.
---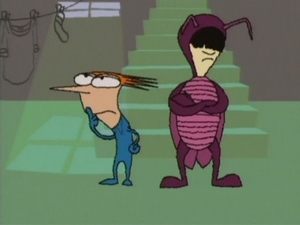 1x06 Director's Cut (September 02, 2001)
---
Duane has written a rock opera based on Franz Kafka's 'Metamorphosis,'and he wants Brendon to direct. But the collaboration has a few bugs.
---
1x05 Yoko (May 24, 1999)
---
The soccer team goes on a camping trip that ends in disaster for the coach--and in love for Brendon and Loni.
---
1x04 Brendon Gets Rabies (May 17, 1999)
---
Taking care of the neighbor's cat isn't as easy as the Smalls thought it would be.
---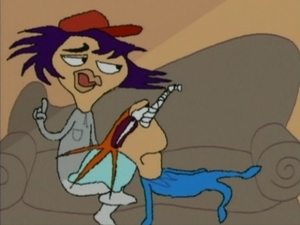 1x03 The Art of the Sucker Punch (May 10, 1999)
---
"The Art of the Sucker Punch" is the third episode of the first season of the American animated sitcom Home Movies, and the 3rd episode of the series overall. It originally aired on the UPN network on May 10, 1999. The episode concerns a confrontation between Brendon Small and local bully Shannon, after Brendon discovers Shannon has been physically harassing his friends Jason. Brendon decides to record his preparation for the fight, as well as the fight itself, in order to create a documentary. "The Art of the Sucker Punch" was written using "retroscripting," where each cast member completely improvised their lines, though certain script material was provided by co-creator and episode director Loren Bouchard. The episode was based on an experience co-creator and lead voice actor Brendon Small had at his school in his childhood with a bully. Comedian Emo Philips guest starred in the episode as Shannon. In its original broadcast, "The Art of the Sucker Punch" received a 1.0/2 Nielsen Rating, continuing a streak of low ratings the series had been receiving since the pilot episode. Despite very low ratings, the episode received generally positive reviews, with multiple commentators noting its portrayal of relatable life problems.
---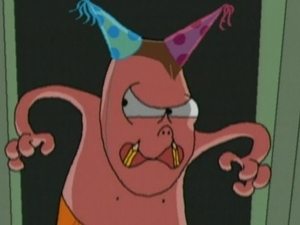 1x02 I Don't Do Well in Parent-Teacher Conferences (May 03, 1999)
---
Brendon is in danger of being held back when he won't complete the research for his presentation, and Paula isn't helping his cause.
---
1x01 Get Away From My Mom (April 26, 1999)
---
"Get Away From My Mom" is the pilot episode of the American animated sitcom Home Movies. It originally aired on United Paramount Network on April 26, 1999. In the episode, eight-year-old Brendon Small discovers that his mother, Paula, is set to have a date with Brendon's soccer coach, the lazy, profane alcoholic John McGuirk. Brendon resents McGuirk for this and expresses his outrage throughout the episode. The date goes terribly and McGuirk and Paula decide to not pursue a relationship. Meanwhile, Brendon and his friends Melissa and Jason film a new movie about a rogue police officer. The episode used retroscripting, a process by which the actors completely improvised all their dialogue lines, the first time this technique was used for an animated television production. Certain script material, however, was provided by series co-founder Loren Bouchard, who also directed the episode. The pilot also utilized the "Squigglevision" style of animation which was used to produce the show for the entirety of its first season. In its original broadcast, "Get Away From My Mom" received a 1.4/2 Nielsen Rating, the lowest UPN had ever received in that time slot. The episode received mixed reviews from television critics, particularly pertaining to its employment of improvisation.
---