The Tonight Show Starring Johnny Carson
Specials
The Tonight Show Starring Johnny Carson
Specials
First Air Date: January 01, 0001

| | | |
| --- | --- | --- |
| First Aired on | : | 1 |
| Episodes | : | 14 episodes |
Episodes
0x14 The Johnny Carson Story (January 10, 1987)
---
Twenty-five years ago, a new star was welcomed into the NBC family. This is his story.
---
0x13 Final Show ISO Cams (January 01, 0001)
---
---
0x12 Studio 1 Backstage (January 01, 0001)
---
During the last months of The Tonight Show, a behind-the-scenes record was made of NBC's Studio 1 in beautiful downtown Burbank. This one-of-a-kind, V.I.P. backstage pass provides a glimpse of the many artists and craftsman at work and the now legendary Tonight Show icons that have since become a part of television history. [1. Tonight Show monologue writers; 2. Setting up the cue cards; 3. Ed introduces Johnny; 4. Johnny talks with the audience after the monologue; 5. In the control room during the show; 6. Backstage with Johnny at the end of the show; 7. Tour of Johnny's desk; 8. Johnny's rubber chicken; 9. Tonight Show weather machine: Snow; 10. NBC Orchestra's pension plan; 11. From outside Studio 1 to Johnny's dressing room.]
---
0x11 Danger Johnny (January 01, 0001)
---
In the early 1960's, Tonight Show audiences were often treated to pre-taped, "first person adventure" segments documenting Johnny's fearless feats of athleticism.
---
0x10 Tonight Show Memories (January 01, 0001)
---
30 years of the funniest highlights and biggest stars with Ed, Doc, and Johnny.
---
0x09 Aniimal Hijinks Vol. 1 (January 01, 0001)
---
When the King of Late Night meets the animal kingdom, the results are always hilarious!
---
0x08 Return to Studio 1 (January 01, 0001)
---
This classic episode is regarded as one of the funniest shows in television history. Features Bob Hope, Dean Martin, and George Gobel.
---
0x07 The Best of The Tonight Show - Stand-Up Comedians (January 01, 0001)
---
Various stand-up appearances on the tonight show.
---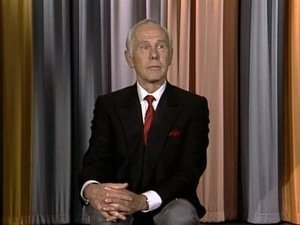 0x06 Johnny's Final Show - America Says Farewell (January 01, 0001)
---
The final episode of Johnny Carson's 30 year long run as host of The Tonight Show. The episode features classic clips as well as Johnny's heartfelt goodbye.
---
0x05 The Second to Last Episode (January 01, 0001)
---
The 5/21/92 episode regarded as unforgettable, as Robin Williams and Bette Midler say farewell with performances that bring down the house.
---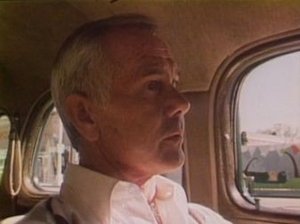 0x04 Johnny Goes Home (January 01, 0001)
---
An NBC primetime special from 1982 that follows Johnny on a sentimental journey from Hollywood to the heartland as he rediscovers his Nebraska roots.
---
0x03 The Best Of the 80s & 90s (January 01, 0001)
---
Features visits with everyone from Robin Williams to Bill Clinton, debut appearances from Roseanne and Drew Carey, visits from Carnac and Art Fern, side-splitting civilian guests and wild animals!
---
0x02 The Best Of the 70s & 80s (January 01, 0001)
---
Has a veritable cavalcade of classic Carson monologues, plus visits from Eddie Murphy, Carnac and Art Fern, Garry Shandling, Jimmy Stewart, Charles Grodin, wildlife from Jim Fowler and some of Johnny's most memorable impressions.
---
0x01 The Best Of the 60s & 70s (January 01, 0001)
---
Features the early days of black and white, Tiny Tim's Technicolor wedding, Letterman and Leno's stand-up debuts. Also appearances by Pearl Bailey, Buddy Hackett, Steve Martin, George Carlin, Flip Wilson and of course Johnny's own hilarious cast of characters.
---