The Daily Show with Trevor Noah
Season 16
The Daily Show with Trevor Noah
Season 16
First Air Date: January 03, 2011

| | | |
| --- | --- | --- |
| First Aired on | : | 2011 |
| Episodes | : | 124 episodes |
Episodes
16x124 Tony Bennett (September 29, 2011)
---
An NYPD officer pepper-sprays protestors, the NRA unveils a conspiracy theory, and Tony Bennett collaborates with young artists on "Duets II.
---
16x123 Bill O'Reilly (September 28, 2011)
---
Pundits interpret Chris Christie's message, Sarah Palin weighs the presidential pros and cons, and Bill O'Reilly talks job creator taxes.
---
16x122 Seth Rogen (September 27, 2011)
---
Barack Obama gets heckled in Hollywood, Larry Wilmore discusses the black vote, and Seth Rogen explores the lighter side of cancer.
---
16x121 Ron Paul (September 26, 2011)
---
Rick Santorum thinks sex is a non-issue, the GOP calls for Chris Christie to run for president, and Ron Paul delivers his political message.
---
16x120 Jennifer Granholm (September 22, 2011)
---
John Oliver and Aasif Mandvi fight over sacred ground, Lewis Black evaluates the threats American kids face, and Jennifer Granholm discusses America's economic future.
---
16x119 Mitch Daniels (September 21, 2011)
---
Barack Obama presents his tax plan, the super rich risk extinction, and Mitch Daniels discusses the American economy.
---
16x118 Ron Suskind (September 20, 2011)
---
Jason Jones reports on the end of "don't ask, don't tell"; Wyatt Cenac examines America's loss of UFOs to China; and Ron Suskind evaluates Barack Obama's confidence.
---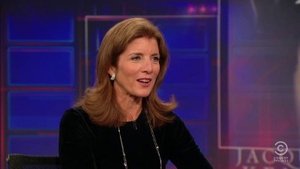 16x117 Caroline Kennedy (September 15, 2011)
---
Congress investigates the Solyndra scandal, Kristen Schaal unveils her pro-vagina campaign products, and Caroline Kennedy commemorates her parents' legacy.
---
16x116 Common (September 14, 2011)
---
Dick Cheney's medical equipment humanizes him, the Democrats lose a congressional seat, and Common tries to make sense of it all in his memoir.
---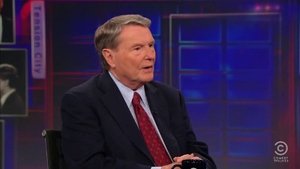 16x115 Jim Lehrer (September 13, 2011)
---
CNN and the Tea Party team up, Rick Perry gets a beatdown, and Jim Lehrer discusses the tensions of presidential debates.
---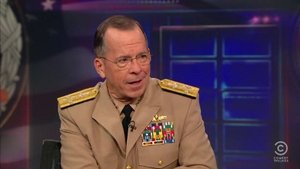 16x114 Mike Mullen (September 12, 2011)
---
Barack Obama hits congressional Republicans with his jobs speech, America should settle for a campaign-driven economy, and Admiral Mike Mullen discusses the troops.
---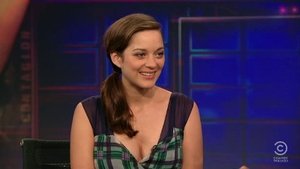 16x113 Marion Cotillard (September 08, 2011)
---
GOP candidates square off at the presidential debate, Rick Perry rickrolls Mitt Romney, and Marion Cotillard discusses her fear of contagion.
---
16x112 Dr. Sanjay Gupta (September 07, 2011)
---
Mitt Romney and Rick Perry battle it out, the U.S. Postal Service faces bankruptcy, and Dr. Sanjay Gupta explores the terrifying effects of the World Trade Center's dust.
---
16x111 Buddy Roemer (September 06, 2011)
---
The media scrutinizes Barack Obama's speech scheduling, James Hoffa Jr. upsets conservatives, and Buddy Roemer discusses his presidential candidacy.
---
16x110 Anne Hathaway (August 18, 2011)
---
Warren Buffett enters the "class warfare" fray, Fitch downgrades New Jersey's credit rating, and Anne Hathaway talks Scrabble strategy.
---
16x109 Michael Steele (August 17, 2011)
---
The media shifts its focus to Paul Ryan, John Oliver and Wyatt Cenac explore racial language in politics, and Michael Steele discusses the field of GOP candidates.
---
16x108 Matt Long (August 16, 2011)
---
The media loves Michele Bachmann, Rick Perry hits on America, John Hodgman rethinks bookstores, and veteran firefighter Matt Long survived being crushed by a bus.
---
16x107 Ali Velshi (August 15, 2011)
---
Michele Bachmann wins the Iowa straw poll, Rick Perry announces his presidential candidacy, and Ali Velshi knows how to speak money.
---
16x106 Michael Wallis (August 11, 2011)
---
The Best F#@king News Team covers the Iowa straw poll, Megyn Kelly comes back fighting, and Michael Wallis reveals the real David Crockett.
---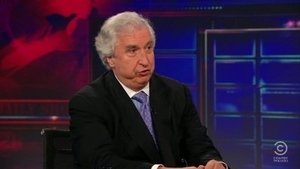 16x105 John Coffee (August 10, 2011)
---
Wisconsin's populist-off comes to a head, Larry Wilmore wants Barack Obama to go blacker, and John Coffee pins down credit rating agencies.
---
16x104 Jay Bahadur (August 09, 2011)
---
Looters queue up in the U.K., Europe needs a war to cling to, and Jay Bahadur gets the pirates of Somalia talking.
---
16x103 Mark Adams (August 08, 2011)
---
America's credit gets downgraded, John Oliver tells the single greatest story he's ever heard, and Mark Adams turns right at Machu Picchu.
---
16x102 Dick Durbin (August 04, 2011)
---
Jon gives Barack Obama a birthday present, Jason Jones survives a vasectomy, and Senator Dick Durbin understands America's disappointment in Congress.
---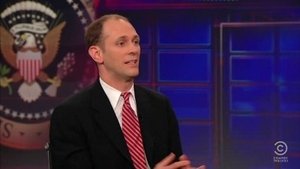 16x101 Austan Goolsbee (August 03, 2011)
---
A congressional super committee answers America's prayers, Wyatt Cenac interprets public sentiment, and Austan Goolsbee finds it hard to work in Washington.
---
16x100 Jason Bateman (August 02, 2011)
---
Joe Biden charges his Secret Servicemen rent, Aasif Mandvi explores the effects of wind farming on Florida's ducks, and Jason Bateman talks R-rated body swaps.
---
16x99 Freida Pinto (August 01, 2011)
---
Congress reaches a budget deal that Tea Partiers don't like, Jon salutes the troops he met in Afghanistan, and Freida Pinto talks apes.
---
16x98 Peter Tomsen (July 28, 2011)
---
Congressional Republicans try to rev support for John Boehner's debt ceiling plan with a clip from "The Town," and Peter Tomsen discusses the wars of Afghanistan.
---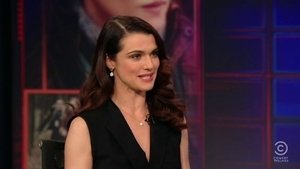 16x97 Rachel Weisz (July 27, 2011)
---
Conservatives in America live a lonely life of persecution, and Rachel Weisz discusses filming "The Whistleblower" in Romania.
---
16x96 Juan Williams (July 26, 2011)
---
Barack Obama urges Americans to call their members of Congress about the debt crisis, and Juan Williams discusses the assault on honest debate.
---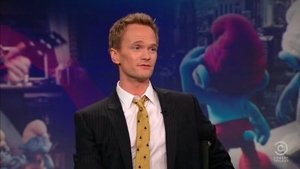 16x95 Neil Patrick Harris (July 25, 2011)
---
Wyatt Cenac proves his commitment to weather reporting, Samantha Bee and Jason Jones interview gay newlyweds, and Neil Patrick Harris talks Smurf sex and circus tricks.
---
16x94 Scott Miller (July 21, 2011)
---
A battle for survival rages among GOP presidential candidates, Allen West doesn't hate women, and Scott Miller discusses William McKinley's ill-liked, anarchist assassin.
---
16x93 Steve Carell (July 20, 2011)
---
Rupert Murdoch throws his employees under the bus, his wife pummels a pie-wielding idiot, and Steve Carell loves his papa bear.
---
16x92 Pervez Musharraf (July 19, 2011)
---
The Murdoch scandal turns ugly, and Pervez Musharraf enjoys a beverage and converses about Pakistan.
---
16x91 Daniel Radcliffe (July 18, 2011)
---
Barack Obama breaks out his I-mean-business podium and sets a deadline to solve the debt ceiling crisis, and Daniel Radcliffe talks about the last "Harry Potter" movie.
---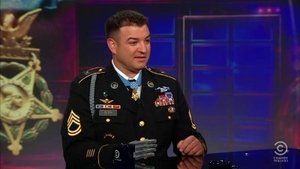 16x90 Sgt. 1st Class Leroy Petry (July 14, 2011)
---
The ongoing debt ceiling negotiations get heated, and Leroy Petry demonstrates his robotic hand.
---
16x89 Matthew Richardson (July 13, 2011)
---
Jerry Seinfeld helps Jon repress his urge to make gay jokes about Marcus Bachmann, and Matthew Richardson reveals his plan to solve America's mortgage crisis.
---
16x88 Kid Rock (July 12, 2011)
---
China might repossess America if Republicans and Democrats don't come to an agreement over the debt crisis, and Kid Rock is a responsible parent with his own brand of beer.
---
16x87 Denis Leary (July 11, 2011)
---
Aasif Mandvi finds out why America's birds are dying, and Denis Leary talks about potato Vodka.
---
16x86 Bill Kristol (June 30, 2011)
---
Mark Halperin calls Barack Obama a dick, and Bill Kristol discusses American war strategy in Afghanistan.
---
16x85 Tom Hanks (June 29, 2011)
---
Democrats and Republicans can't agree on the debt ceiling, and Tom Hanks discusses his movie "Larry Crowne.
---
16x84 Louis C.K. (June 28, 2011)
---
Rod Blagojevich has much to look forward to in prison, and Louis C.K. deconstructs fart jokes.
---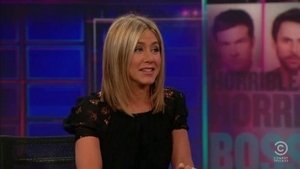 16x83 Jennifer Aniston (June 27, 2011)
---
New York legalizes gay marriage, and Jennifer Aniston talks about her movie, "Horrible Bosses.
---
16x82 Bruce Headlam (June 23, 2011)
---
John Hodgman battles hackers on their own turf, and Bruce Headlam discusses "Page One.
---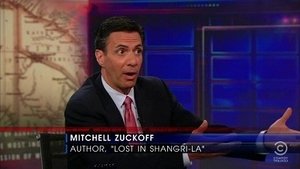 16x81 Mitchell Zuckoff (June 22, 2011)
---
Greece protests proposed austerity measures, and Mitchell Zuckoff recounts an unlikely WWII rescue.
---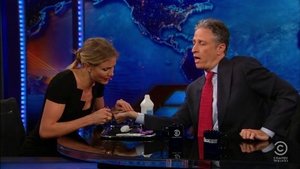 16x80 Cameron Diaz (June 21, 2011)
---
PolitiFact checks Fox News for false statements, and Cameron Diaz removes Jon's stitches.
---
16x79 Ray Nagin (June 20, 2011)
---
Sam Bee reports on the smoking ban in NYC parks, and Ray Nagin discusses Hurricane Katrina.
---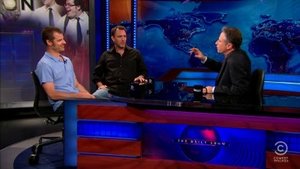 16x78 Trey Parker & Matt Stone (June 15, 2011)
---
Barack Obama visits Puerto Rico, and Trey Parker and Matt Stone become the Broadway establishment.
---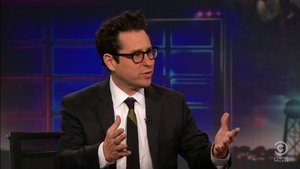 16x77 J.J. Abrams (June 14, 2011)
---
Republican hopefuls gather for their second debate, and J.J. Abrams talks about writing for TV.
---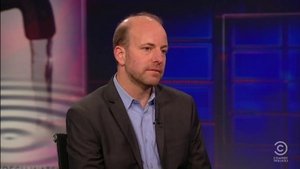 16x76 Alex Prud'homme (June 13, 2011)
---
Nancy Pelosi calls on Anthony Weiner to resign, and Alex Prud'homme discusses water pollution.
---
16x75 Howard Wasdin (June 09, 2011)
---
Jon spins the penis wheel, and Howard Wasdin talks about SEAL Team Six.
---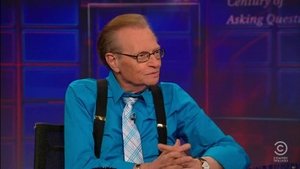 16x74 Larry King (June 08, 2011)
---
Anthony Weiner apologizes to Bill Clinton, and Larry King prepares for his European stand-up tour.
---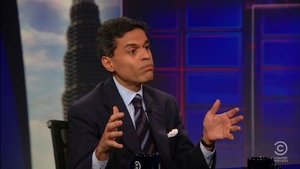 16x73 Fareed Zakaria (June 07, 2011)
---
John Oliver promises to mock Anthony Weiner, and Fareed Zakaria discusses American labor.
---
16x72 Maziar Bahari (June 06, 2011)
---
Sarah Palin offers her version of Paul Revere, and Maziar Bahari recounts his Iranian imprisonment.
---
16x71 Tim Tebow (June 02, 2011)
---
Eric Cantor wants to justify tornado relief, and Tim Tebow talks about his missionary parents.
---
16x70 Bill Moyers (June 01, 2011)
---
Donald Trump eats his pizza with a fork, and Bill Moyers discusses good journalism.
---
16x69 Jimmy Fallon (May 31, 2011)
---
Sarah Palin takes a bus tour with her family, and Jimmy Fallon reads a thank you note.
---
16x68 Lisa P. Jackson (May 19, 2011)
---
John Hodgman creates a Bin Laden conspiracy theory, and Lisa P. Jackson addresses EPA criticism.
---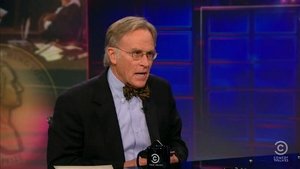 16x67 Richard Beeman (May 18, 2011)
---
Newt Gingrich outrages Republicans, and Richard Beeman discusses religion in government.
---
16x66 Annie Jacobsen (May 17, 2011)
---
Al Madrigal weighs in on immigration reform, and Annie Jacobsen talks about Area 51.
---
16x65 Jon Ronson (May 16, 2011)
---
Osama bin Laden's porn stash is discovered, and Jon Ronson talks about psychopaths.
---
16x64 Kristen Wiig (May 12, 2011)
---
Newt Gingrich announces his candidacy on Twitter, and Kristen Wiig talks about "Bridesmaids.
---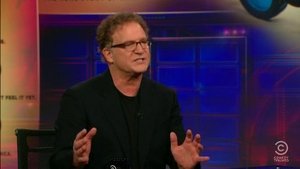 16x63 Albert Brooks (May 11, 2011)
---
Common causes controversy, and Albert Brooks talks about his Kate Middleton obsession.
---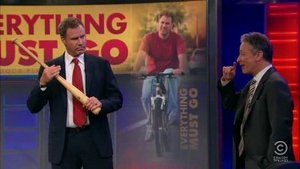 16x62 Will Ferrell (May 10, 2011)
---
Republicans take credit for Bin Laden's death, and Will Ferrell simulates sex with a baseball bat.
---
16x61 Keira Knightley (May 09, 2011)
---
Jason Jones visits the gayest city in America, and Keira Knightley learns about the Santorum.
---
16x60 Joe Meacham (May 05, 2011)
---
Donald Trump steals the crazy oxygen from Sarah Palin, and Jon Meacham discusses the Civil War.
---
16x59 David Barton (May 04, 2011)
---
The White House hides the Bin Laden photo, and David Barton discusses religion in the Constitution.
---
16x58 Rachel Maddow (May 03, 2011)
---
A royal wedding simulation reveals the consummation, and Rachel Maddow discusses Bin Laden's death.
---
16x57 Philip K. Howard (May 02, 2011)
---
The U.S. kills Osama bin Laden, and Philip K. Howard explains why the government can't make choices.
---
16x56 William Cohan (April 28, 2011)
---
John Oliver talks to British taxpayers about the wedding, and William Cohan discusses Goldman Sachs.
---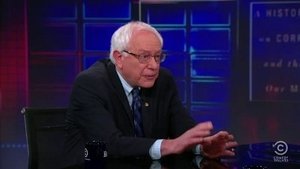 16x55 Bernie Sanders (April 27, 2011)
---
Obama releases his long-form birth certificate, and Bernie Sanders fights for workers' rights.
---
16x54 Elizabeth Warren (April 26, 2011)
---
Olivia Munn looks into tiger mothering, and Elizabeth Warren wants to protect consumers.
---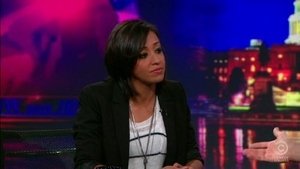 16x53 Gigi Ibrahim (April 25, 2011)
---
John Oliver highlights royal wedding coverage, and Gigi Ibrahim talks about the Egyptian uprising.
---
16x52 Ricky Gervais (April 14, 2011)
---
The comedian talks about his new HBO special with Jerry Seinfeld, Chris Rock and Louis C.K.
---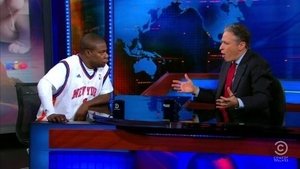 16x51 Tracy Morgan (April 13, 2011)
---
The actor and comedian discusses his role in the upcoming animated film.
---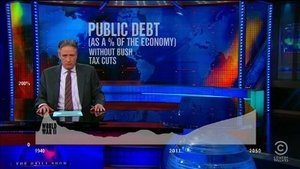 16x50 Governor Deval Patrick (April 12, 2011)
---
The governor of Massachusetts discusses his rise from poverty and what gives him hope for America's future.
---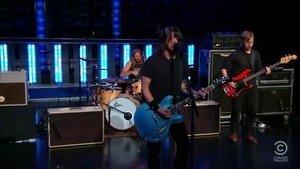 16x49 Foo Fighters (April 11, 2011)
---
The rock band visits to perform a song from their latest album.
---
16x48 Jamie Oliver (April 07, 2011)
---
The chef talks about healthy cooking habits and the upcoming season of his Emmy-winning series.
---
16x47 Mike Huckabee (April 06, 2011)
---
The former governor of Arkansas discusses his views on government, families and his latest book.
---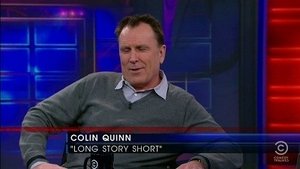 16x46 Colin Quinn (April 05, 2011)
---
The comedian discusses his one-man Broadway show and special on HBO.
---
16x45 Billy Crystal (April 04, 2011)
---
The comedian and actor discusses his role as a vampire in an upcoming Funny Or Die short.
---
16x44 Norm MacDonald (March 31, 2011)
---
CIA operatives might arm Libyan rebels, and Norm Macdonald wants to blow up his stupid high school.
---
16x43 Jake Gyllenhaal (March 30, 2011)
---
Republicans appeal to their narrow base, and Jake Gyllenhaal considers marrying a stranger.
---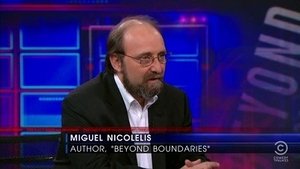 16x42 Miguel Nicoleles (March 29, 2011)
---
Joe Biden works the room at a war speech, and Miguel Nicolelis helps paralyzed people walk again.
---
16x41 Dr. Mansour O.El-Kikhia (March 28, 2011)
---
Republicans want to lower the corporate tax rate, and Mansour O. El-Kikhia discusses Libya.
---
16x40 Bret Baier (March 24, 2011)
---
---
16x39 Richard Lewis (March 23, 2011)
---
---
16x38 T.J. English (March 22, 2011)
---
The author of "The Savage City" discusses his new book about murder and corruption in New York City during the 1960s and 70s.
---
16x37 Sarah Vowell (March 21, 2011)
---
Author, "Unfamiliar Fishes." The author discusses her new book about American colonization of Hawaii in the 1800s.
---
16x36 Trey Parker & Matt Stone (March 10, 2011)
---
'South Park,' creators Trey Parker and Matt Stone.
---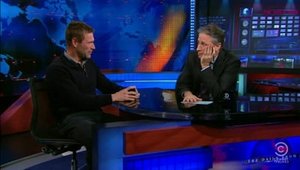 16x35 Aaron Eckhart (March 09, 2011)
---
From 'Battle: Los Angeles,' actor Aaron Eckhart.
---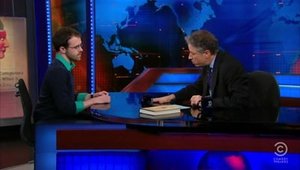 16x34 Brian Christian (March 08, 2011)
---
Author Brian Christian ('The Most Human Human: What Talking with Computers Teaches Us About What It Means to Be Alive').
---
16x33 Sen. Rand Paul (March 07, 2011)
---
---
16x32 Diane Ravitch (March 03, 2011)
---
---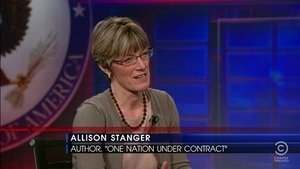 16x31 Allison Stanger (March 02, 2011)
---
---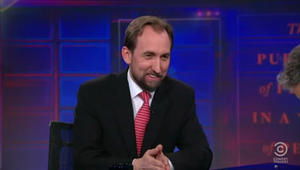 16x30 Prince Zeid Ra'ad (March 01, 2011)
---
Prince Zeid Ra'ad Representative, The Hashemite Kingdom of Jordan The U.N. representative of Jordan discusses King Abdullah II's new book, "Our Last Best Chance.
---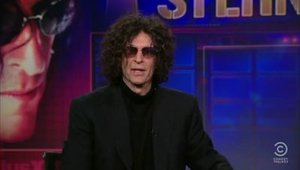 16x29 Howard Stern (February 28, 2011)
---
CNN anchors take viewer requests, and Howard Stern hopes to talk to Charlie Sheen.
---
16x28 Austan Goolsbee (February 24, 2011)
---
---
16x27 Donald Rumsfeld (February 23, 2011)
---
---
16x26 Anderson Cooper (February 22, 2011)
---
---
16x25 Lisa Ling (February 21, 2011)
---
---
16x24 Ed Gillespie (February 17, 2011)
---
---
16x23 Brian Williams (February 16, 2011)
---
Anchor and Managing Editor, NBC Nightly News. The award-winning journalist and friend-of-the-show stops by.
---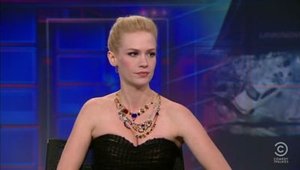 16x22 January Jones (February 15, 2011)
---
---
16x21 Edward Glaeser (February 14, 2011)
---
---
16x20 Adm. Michael Mullen (February 03, 2011)
---
Justin Bieber switches bodies with Jon, and Mike Mullen talks about the crisis in Egypt.
---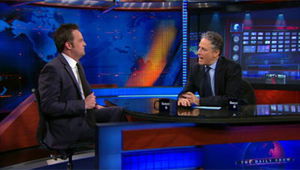 16x19 Matthew Perry (February 02, 2011)
---
Republicans close the rape loophole, and Matthew Perry talks about his happy friend.
---
16x18 Michael Steele (February 01, 2011)
---
Conservatives turn into political hypochondriacs, and Michael Steele must prove his identity.
---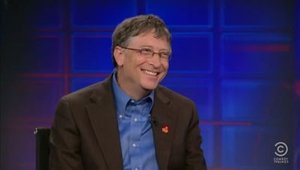 16x17 Bill Gates (January 31, 2011)
---
Egyptian forces use American tear gas canisters, and Bill Gates works on curing polio.
---
16x16 T. Boone Pickens (January 27, 2011)
---
Bill O'Reilly defends his Nazi analogies, and T. Boone Pickens wants America on an energy plan.
---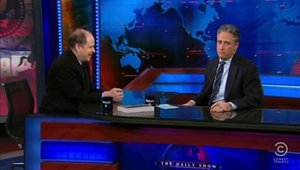 16x15 Jonathan Alter (January 26, 2011)
---
Michele Bachmann looks off camera, and Jonathan Alter examines Obama's plans for the future.
---
16x14 James Franco (January 25, 2011)
---
A reporter searches for homeless talent, and Jon composes an ode to James Franco's Oscar nomination.
---
16x13 Anand Giridharadas (January 24, 2011)
---
Wyatt Cenac dons a parrot suit in Mississippi, and Anand Giridharadas tells Jon the truth.
---
16x12 Kambiz Hosseini & Saman Arbabi (January 20, 2011)
---
Steve Cohen compares Republicans to Nazis, and Kambiz Hosseini and Saman Arbabi call Jon a prophet.
---
16x11 Paul Clemens (January 19, 2011)
---
Glenn Beck appears on the "Today" show, and Paul Clemens discusses blue-collar decline.
---
16x10 Neil deGrasse Tyson (January 18, 2011)
---
Jon promises Sarah Palin a classy conversation and reveals his love for Neil deGrasse Tyson.
---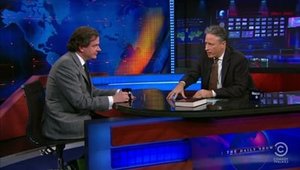 16x09 Peter Bergen (January 17, 2011)
---
Michael Steele steps down as RNC chairman, and Peter Bergen talks about progress in Afghanistan.
---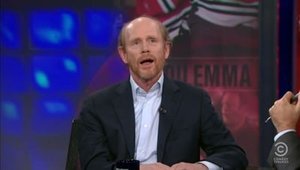 16x08 Ron Howard (January 13, 2011)
---
John Hodgman makes NASCAR more exciting, and Ron Howard shares his enthusiasm for show business.
---
16x07 Tim Pawlenty (January 12, 2011)
---
Members of Congress introduce gun legislation, and Tim Pawlenty defends Republican rhetoric.
---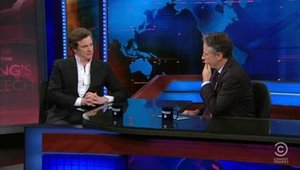 16x06 Colin Firth (January 11, 2011)
---
John Oliver celebrates Verizon's iPhone announcement, and Colin Firth talks about "The King's Speech.
---
16x05 Denis Leary (January 10, 2011)
---
John Oliver reports on the Arizona shootings in his PJs, and Denis Leary discusses "Suck on This Year.
---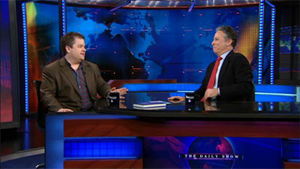 16x04 Patton Oswalt (January 06, 2011)
---
Facebook refuses to disclose its financial results, and Patton Oswalt uses a prisoner ghostwriter.
---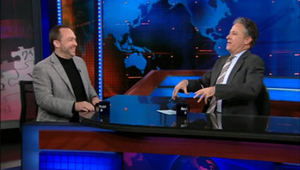 16x03 Jimmy Wales (January 05, 2011)
---
John McCain gets cranky, and Jimmy Wales imagines Wikipedia's relevance in 500 years.
---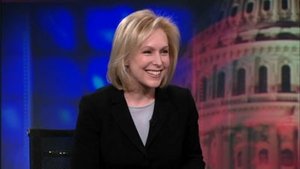 16x02 Sen. Kirsten Gillibrand (January 04, 2011)
---
Republicans focus on 2010 issues, and Kirsten Gillibrand wants to reform the Senate filibuster rules.
---
16x01 Paul Giamatti (January 03, 2011)
---
The media calls Barack Obama the "comeback kid," and Paul Giamatti says "rapscallion.
---