Route 66
Season 3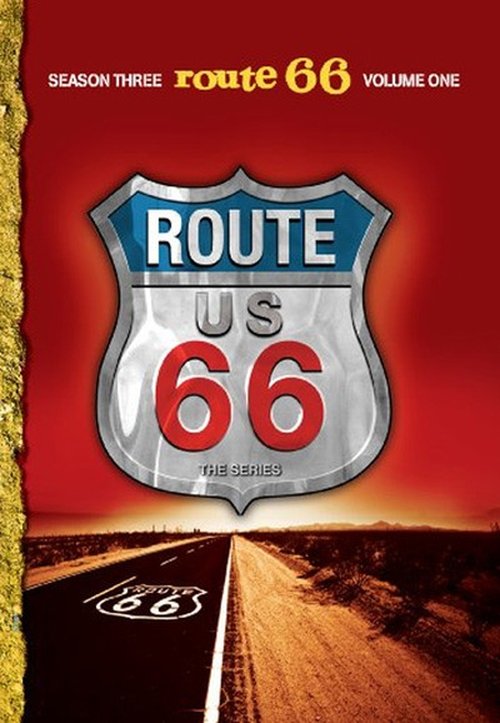 Route 66
Season 3
First Air Date: September 21, 1962

| | | |
| --- | --- | --- |
| First Aired on | : | 1962 |
| Episodes | : | 31 episodes |
Episodes
3x31 Soda Pop and Paper Flags (May 24, 1963)
---
Tod and Linc are working with Emmett McNeill, a tramp. A strange disease breaks out which turns out to be spread by ticks. Filming Location: Unknown (Florida?)
---
3x30 Shadows of an Afternoon (May 17, 1963)
---
Tod and Linc are working in a Florida town. Linc is accused of stabbing an unfriendly dog and is arrested. Filming Location: Cape Coral, Florida
---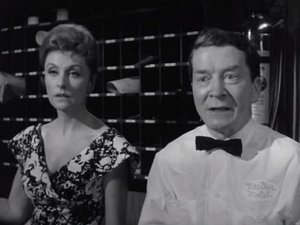 3x29 Who Will Cheer My Bonnie Bride (May 10, 1963)
---
Tod and Linc's car breaks down. Linc hitches a ride with Alva and Charlie, two robbers who force him to drive their getaway car. Filming Location: Cape Coral, Florida
---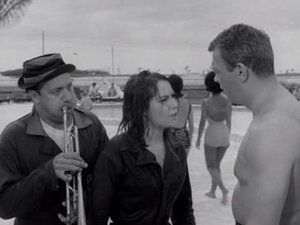 3x28 But What Do You Do in March (May 03, 1963)
---
Tod and Linc meet two rich playgirls after one of them runs down his boat with her speedboat. Filming Location: St. Petersburg, Florida
---
3x27 What a Shining Young Man Was Our Gallant Lieutenant (April 26, 1963)
---
Linc meets Lt. School, a former officer he served under in Vietnam. The officer now has the mentality of an eight-year old child and is living with his mother. Filming Location: Tampa, Florida
---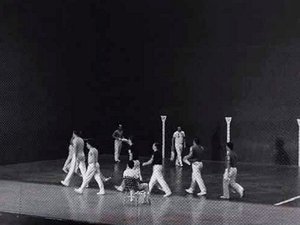 3x26 Peace, Pity, Pardon (April 12, 1963)
---
Tod and Linc meet Jai-Alai players who involve the boys in Cuban politics. Quiepo wants to smuggle his niece out of Cuba. Filming Location: Tampa, Florida
---
3x25 The Cruelest Sea of All (April 05, 1963)
---
The boys get jobs at the Weeki Wachee theme park in Florida. The park show features girls dressed as mermaids performing underwater. A shy girl Elissa emerges from the water and after demonstrating amazing underwater swimming talent is hired for the show. She talks about ""coming from the sea"" and implies that she is a real mermaid. Skeptical Tod falls for her but assumes that she just wants publicity to launch a movie career. Linc has a more open mind and believes her. Tod discovers too late that she was telling the truth. Filming Location: Weeki-Wachee and Crystal River, Florida. Hotel credited: Port Paradise Hotel in Crystal River.
---
3x24 Narcissus on an Old Red Fire Engine (March 29, 1963)
---
Linc meets a girl named Janie in a tavern and she gives him a knockout drink. Filming Location: Galveston, Texas
---
3x23 Fifty Miles From Home (March 22, 1963)
---
Tod meets a Lincoln Case who has just completed a six-year Army enlistment including two years in Vietnam as an Army ranger. Linc decides not to re-enlist but to join Tod on the cross-country odyssey. Filming Location: Houston, Texas
---
3x22 The Cage Around Maria (March 15, 1963)
---
Tod is working for the Houston zoo. Maria, the troubled daughter of a Mexican family, throws herself into the bear pit. Filming Location: Houston, Texas
---
3x21 In the Closing of a Trunk (March 08, 1963)
---
Alma Hawkes returns to a Gulf Coast fishing town after spending time in prison for killing her father. She is looking for her son and mistakes Tod for the son. Filming Location: Corpus Christi, Texas
---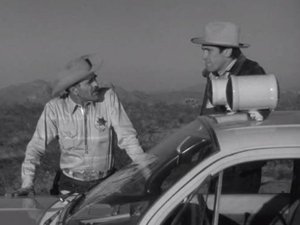 3x20 Shall Forfeit His Dog and Ten Shillings to the King (February 22, 1963)
---
Tod witnesses a double murder and joins a posse hunting for the killers. Filming Location: Apache Junction, Arizona
---
3x19 Somehow It Gets to Be Tomorrow (February 15, 1963)
---
Tod meets Joby, who steals his wallet. Corelli is a social worker who helps out. Filming Location: Corpus Christi, Texas
---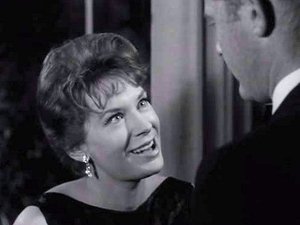 3x18 Suppose I Said I Was the Queen of Spain (February 08, 1963)
---
Tod is carrying his new credit card around Los Angeles, and is being followed around Los Angeles by Diane. She asks him for a date and then steals the credit card. Filming Location: Los Angeles, California
---
3x17 A Gift for a Warrior (January 18, 1963)
---
Tod and Buz meet Lars, a German sailor in Tijuana who is looking for his father Ralph and is carrying a gun. Filming Location: Chula Vista and San Diego, California
---
3x16 You Can't Pick Cotton in Tahiti (January 11, 1963)
---
Tod meets music composer Julian Roebuck who is recording local folk musicians in Tennessee. Filming Location: Lake Chisholm, Tennessee
---
3x15 A Bunch of Lonely Pagliaccis (January 04, 1963)
---
Tod becomes an assistant to novelist Warren Barr. Warren's daughter Beth shoots her husband. Filming Location: Hernando, Mississippi
---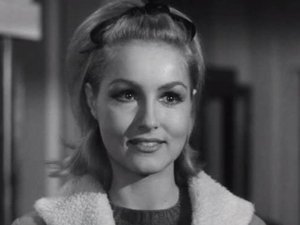 3x14 Give an Old Cat a Tender Mouse (December 21, 1962)
---
Tod meets Vicki Russell again (from ""How Much a Pound is Albatross""). She is again riding her motorcycle and this time has a boyfriend Frank pursuing her. Filming Location: Memphis, Tennessee
---
3x13 Where is Chick Lorrimer? Where Has He Gone? (December 14, 1962)
---
Tod becomes involved in a kidnapping. Ellen Barnes claims that a mental patient is kidnapping her. Filming Location: St. Charles, Missouri
---
3x12 Only by Cunning Glimpses (December 07, 1962)
---
Mentalist Brycie Koseloff makes dire predictions about Tod's future including predicting that finally Tod will kill Buz. Her predictions start coming true. Filming Location: Cleveland, Ohio
---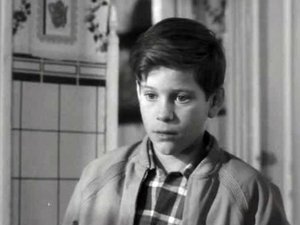 3x11 Hey Moth, Come Eat The Flame (November 30, 1962)
---
Tod and Buz encounter Muddy Mullins, a piano playing ex-con and his son Arnie. Filming Location: St. Louis, Missouri
---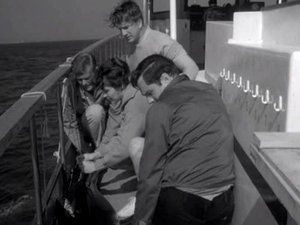 3x10 Poor Little Kangaroo Rat (November 23, 1962)
---
Tod and Buz work with a Doc Duncan, a shark fisherman. Doc is catching sharks for scientific experiments. Filming Location: California
---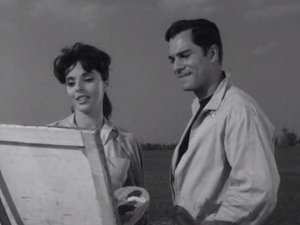 3x09 Every Father's Daughter Must Weave Her Own (November 16, 1962)
---
Tod and Buz work for John Rados' road building-business. John has a strange daughter and John offers Buz money and a business if he will date her. Filming Location: Cleveland, Ohio
---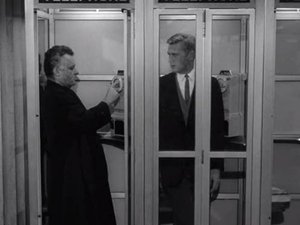 3x08 Welcome to the Wedding (November 09, 1962)
---
While waiting for his date in a Cleveland railroad station Tod encounters convict Justin Lezama who is being moved to another prison. Lezama wants to call his brother and when the guard refuses Tod agrees to make the contact. Lezama takes Tod as a hostage. Filming Location: Cleveland, Ohio
---
3x07 Across Walnuts and Wine (November 02, 1962)
---
In Oregon City Tod and Buz get a real deal on rooms at an old house - $6.50 per week. Living in the house is Maggie a psychic reader, Van her unemployed husband, Michael, her nephew. Maggie's sister Autumn arrives after being fired from her teaching job and moves in. Michael is the house's sarcastic unpleasant owner and threatens to evict his relatives when he turns 21 in a few months. Michael is also trying to avoid some young men who want to beat him up. Filming Location: Oregon City, Oregon
---
3x06 Lizard's Leg and Owlet's Wing (October 26, 1962)
---
Tod and Buz are excited to be working at a Chicago hotel which is hosting a women's convention. Also staying at the hotel are the famous horror film actors. The actors are debating whether their traditional horror film characters can still scare modern audiences. The actors test their ideas on the conventioneers.
---
3x05 Voice at the End of the Line (October 19, 1962)
---
Tod and Buz encounter a downtrodden stock clerk who is involved in a telephone romance. Filming Location: Chicago, Illinois
---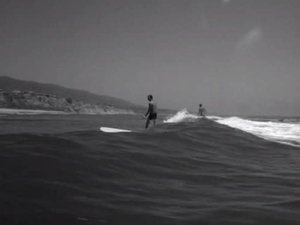 3x04 Ever Ride the Waves in Oklahoma (October 12, 1962)
---
Tod and Buz go surfing in Southern California. Buz challenges a surfing champion to a match. Filming Location: Huntington Beach, California
---
3x03 Man Out of Time (October 05, 1962)
---
In Chicago, Tod and Buz encounter Harry Wender, a frightened 1930's gangster who has outlived his time. Filming Location: Chicago, Illinois
---
3x02 Journey to Nineveh (September 28, 1962)
---
Tod and Buz ride into Harleyville. They meet some old comedians, including Jonah Butler, the town jinx. Filming Location: Harleyville (state?)
---
3x01 One Tiger to a Hill (September 21, 1962)
---
Buz and Tod hire out as deck hands on Anna Gustafson's salmon fishing trawler where Tod becomes involved with Anna's daughter. Filming Location: Astoria, Oregon (From a contributor) The opening scene is unforgettable. Buz and Tod are driving along a sandy beach in their classic corvette while Nelson Riddle's theme song is playing in the background. Buz and Tod land jobs as fishermen and deck hands for a widower named Anna Gustafson. While at her home they get a glimpse of her beautiful daughter, Toika, who has a ""bounce in her step"" as she walks by them. Immediately Anna takes a liking for both Buz and Tod but she notices their differences. It is evident to her that Tod is college educated and the type of guy for Toika. Meanwhile, Karno, played by David Janssen, is a veteran and also the boyfriend of Toika. He despises Tod because Tod went to college while he was drafted into the war. Furthermore, Toika, who has been rejected by Karno, is drawn to Tod. When Karno sees the
---