GoGo Sentai Boukenger
Season 1
GoGo Sentai Boukenger
Season 1
First Air Date: February 19, 2006

| | | |
| --- | --- | --- |
| First Aired on | : | 2006 |
| Episodes | : | 49 episodes |
Episodes
1x49 The Endless Adventure Spirits (February 11, 2007)
---
---
1x48 The Fearsome High Priest (February 04, 2007)
---
---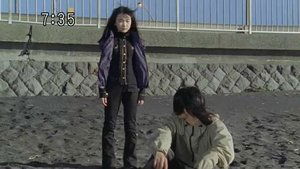 1x47 The Box of Despair (January 28, 2007)
---
---
1x46 The Awakened Darkness (January 21, 2007)
---
---
1x45 The Evilest Wicked Dragon (January 14, 2007)
---
---
1x44 The Hermit's Onsen (January 07, 2007)
---
---
1x43 The Dangerous Christmas Present (December 24, 2006)
---
---
1x42 The Age of the Questers (December 17, 2006)
---
---
1x41 The Mercurius Vessel (December 10, 2006)
---
---
1x40 The Western Ashu (December 03, 2006)
---
---
1x39 The Prometheus Stone (November 26, 2006)
---
---
1x38 The Rainbow Cloth (November 19, 2006)
---
---
1x37 The Yearned-For Showbiz World (November 12, 2006)
---
---
1x36 The Oni's Kanabou (November 05, 2006)
---
---
1x35 The Head of God (October 29, 2006)
---
---
1x34 The Distant Memories (October 22, 2006)
---
---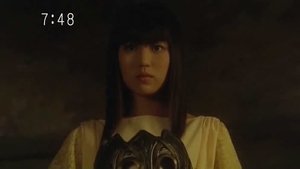 1x33 The Sun of Lemuria (October 15, 2006)
---
---
1x32 The Secret of the Adventure School (October 08, 2006)
---
---
1x31 The Flame of the Ruined Country (October 01, 2006)
---
---
1x30 The Rage of the Golden Majin (September 24, 2006)
---
---
1x29 The Golden Sword (September 17, 2006)
---
---
1x28 The Legendary Armor (September 10, 2006)
---
---
1x27 The Feng-Shui Trap (September 03, 2006)
---
---
1x26 The Glass Slipper (August 27, 2006)
---
---
1x25 The Forbidden Fruit (August 20, 2006)
---
---
1x24 The Hatsune Drum (August 13, 2006)
---
---
1x23 The Dangerous Partner (August 06, 2006)
---
---
1x22 The Ring of Solomon (July 30, 2006)
---
---
1x21 The Mallet of Uchide (July 23, 2006)
---
---
1x20 A Brand-New Giant (July 16, 2006)
---
---
1x19 The Dazzling Adventurer (July 09, 2006)
---
---
1x18 The Man that Lived (June 25, 2006)
---
---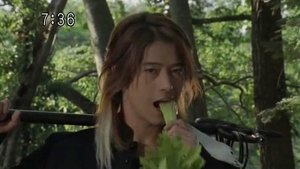 1x17 The Ashu Mirror (June 11, 2006)
---
---
1x16 The Water Crystal (June 04, 2006)
---
---
1x15 The Water Metropolis (May 28, 2006)
---
---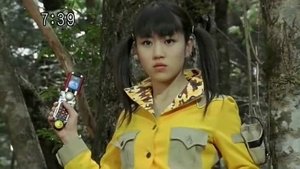 1x14 The Revived Past (May 21, 2006)
---
---
1x13 The Treasures of Princess Kaguya (May 14, 2006)
---
---
1x12 The Pipes of Hamelin (May 07, 2006)
---
---
1x11 The Showdown on the Isolated Island (April 30, 2006)
---
---
1x10 Bouken Red Disappears (April 23, 2006)
---
---
1x09 The Paper Crane Ninja (April 16, 2006)
---
---
1x08 The Treasure of Atlantis (April 09, 2006)
---
---
1x07 The Salamander's Scale (April 02, 2006)
---
---
1x06 The Cursed Fog (March 26, 2006)
---
---
1x05 The Imperial Pearl (March 19, 2006)
---
---
1x04 The Lost Vehicles (March 12, 2006)
---
Satoru is forced to relive a nightmare of his past when threatened to leave the other Boukenger to die against a weather-changing Precious.
---
1x03 The Champion's Blades (March 05, 2006)
---
Souta appeals to a selfish businessman in order to obtain a scroll tied to a weapon Precious that the Dark Shadow Negative Syndicate wishes to obtain.
---
1x02 The Dragon Thieves (February 26, 2006)
---
The Boukenger can't quite trust Natsuki due to her mysterious nature, while Gajah teams with King Ryuuwon and the Jaryuu Tribe to obtain the other Gordom Precious.
---
1x01 The Heart of the Demon God (February 19, 2006)
---
On their first mission as Boukenger, new members Masumi Inou and Natsuki Mamiya are tested by their leader, Satoru Akashi to retrieve the dangerous Heart of Gordom, reawakening a deadly ancient civilization in the process!
---