Everybody Loves Raymond
Season 6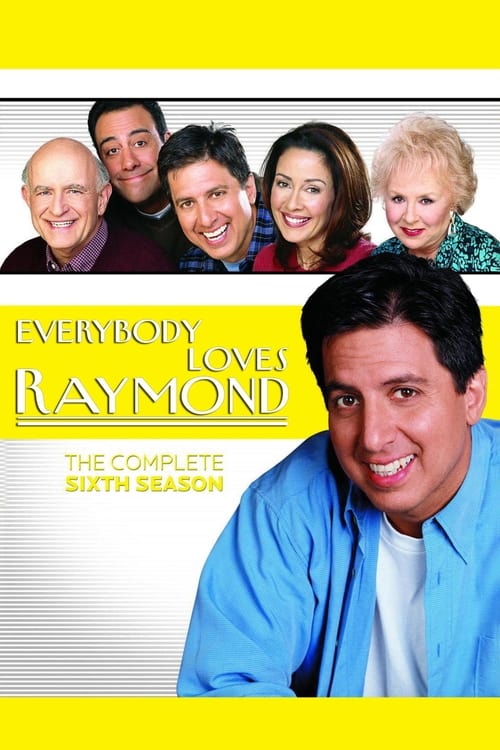 Everybody Loves Raymond
Season 6
First Air Date: September 24, 2001

| | | |
| --- | --- | --- |
| First Aired on | : | 2001 |
| Episodes | : | 24 episodes |
Episodes
6x24 The First Time (3) (May 20, 2002)
---
After Marie has Frank return an anniversary gift Ray and Debra gave them Ray and Debra reminisce about the first time they slept together. Debra then decides to go apologize to Marie but Marie refuses to accept her apology when she learns that Debra lied to her in front of a priest.
---
6x23 The Bigger Person (2) (May 13, 2002)
---
The feud continues when Ray realizes that he can use the feud to get Debra to do almost anything for him, dragging Frank into doing it with Marie. Things are going as planned, but Robert is sickened by their carelessness. The pressure gets to Robert and he tells both Debra and Marie that Ray and Frank are ""exploiting the situation"" in order to bring them back together. But, all it creates is more mayhem. To Be Continued...
---
6x22 Mother's Day (1) (May 06, 2002)
---
Debra takes offense when Marie accuses her of being rude and the two wind up fighting and not speaking to each other. When Ray tries to make things better by getting each of the women to apologize to the other, he only achieves in making a bad situation worse. Then, the unthinkable happens (at least to Ray) - Debra decides she likes it when Marie doesn't speak to her and she intends to keep it that way.
---
6x21 Call Me Mom (April 29, 2002)
---
Marie gets upset when she sees Ray calling Lois, Debra's mother, mom so Ray tells Debra that maybe she should start calling Marie mom. When Debra calls Marie mom in front of Lois, Lois gets upset because she doesn't think that Debra should be calling Marie mom since she isn't her mother. An argument between Marie and Lois erupts and they decide that perhaps it would be best if Ray and Debra only call their respective mothers mom.
---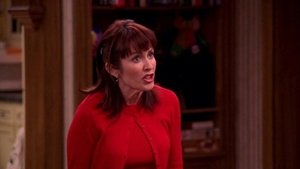 6x20 A Vote for Debra (March 25, 2002)
---
Debra decides to run for school president but Ray isn't sure he can handle the twins by himself during all those meetings so he votes against her. She loses and finds out that he voted against her so they get into an argument but her mouth is quickly shut when she reveals that she denied knowing him because he was embarrassing her.
---
6x19 Talk to Your Daughter (March 18, 2002)
---
Armed with research and much preparation, Ray is ready to speak with Ally about the facts of life only to find that Ally's interest has changed from where babies come from to the meaning of life. Totally unprepared for this line of questioning, a baffled Ray gets unsolicited advice from his family on how to answer.
---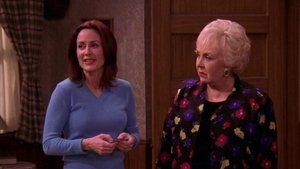 6x18 The Breakup Tape (March 04, 2002)
---
When Debra stumbles across a cassette tape that contains a message from Ray's college girlfriend, she wants to know why he has saved it all of these years. So Ray retaliates by asking Debra to divulge any gifts that she's kept from her former boyfriends – but he's in for quite a shock when he sees the quantity of gifts still in her possession.
---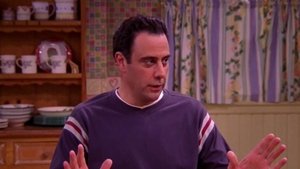 6x17 The Skit (February 25, 2002)
---
Thinking it would be hilarious to show the partygoers a typical day in the life of Frank and Marie, Ray and Debra do a dead-on impersonation of the two that brings down the house at the party. But, when Frank and Marie turn the tables and do a ""Ray and Debra"" imitation, Ray and Debra don't find it funny at all.
---
6x16 Lucky Suit (February 04, 2002)
---
Robert is ecstatic when he is recommended for an FBI job. That is, until it becomes apparent that Marie's intrusive ways may be his undoing. This time, she may have gone too far and Robert may not be able to forgive and forget.
---
6x15 Cookies (January 28, 2002)
---
When Ray learns that Troup Leader Peggy and her daughter have targeted his parents house as a spot to make a big sale for themselves during the Frontier Girls' selling competition, it's war. Ray vows to get even with this woman no matter what and to take home the grand prize in the cookie drive.
---
6x14 Snow Day (January 14, 2002)
---
Held captive at Frank and Marie's during a snowstorm, Debra, Ray and Amy actually find themselves having a great time. Then Debra makes a nasty comment to Frank which totally upsets the good mood. This causes Marie to defend Frank and finally reveal her true feelings for Debra.
---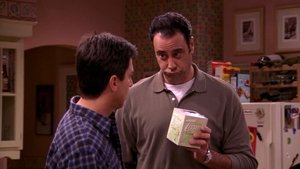 6x13 Tissues (January 07, 2002)
---
When Debra grudgingly agrees to let Ray be more involved in daily decision making, Ray starts grocery shopping for things that he likes, and Debra lets him choose where the family will go for their next vacation. However, these newfound powers quickly become Ray's undoing.
---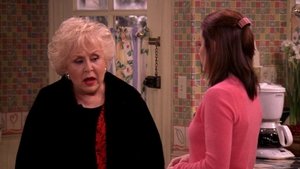 6x12 Season's Greetings (December 17, 2001)
---
When Marie receives a letter from a relative detailing how wonderful her life is and how well her kids are doing, it drives Marie insane with jealousy. She enlists Debra's help in writing a Barone ""family update,"" but despite efforts to make everyone sound successful, the letter makes them all feel inadequate about what they have done – or not done.
---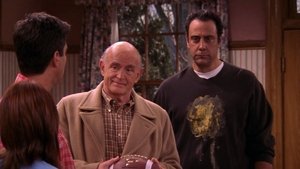 6x11 The Kicker (December 10, 2001)
---
While enjoying a college football game, Frank catches a football from a record setting field goal and refuses to give it back to the kicker. When word of this gets back to the local sports community via a talk radio show, he becomes a wanted man among sports fans. The rest of the family devise a way to get the football away from Frank and back to it's rightful owner, but Frank might be too crafty for them.
---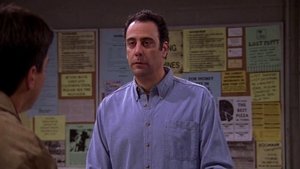 6x10 Raybert (November 26, 2001)
---
Robert meets a beautiful woman who is a big fan of Ray Barone's sports column. But when the woman mistakes Robert for Raymond, Robert doesn't set her straight. Now, Robert has to involve Ray in a complicated plot to keep the woman from learning Robert's true identity. Ray warns him that this could blow up in his face, but Robert keeps it up so he can get her to like him instead of Ray. As Ray expected, things go wrong when she shows up at Ray's house and she tells Debra, who she thought was dead, that she and Ray are dating.
---
6x09 Older Women (November 19, 2001)
---
It's the first Thanksgiving since Debra's parents have been divorced and Debra is thrilled that both her parents have agreed to have dinner with the Barones. However, she soon learns that Warren is bringing a date. Everyone is horrified except Debra's mother, who thinks it's just great.
---
6x08 It's Supposed to Be Fun (November 12, 2001)
---
While the Barones watch their sons play, Ray finds that Geoffery is having trouble getting the hang of the game. As Geoffery skips down the court and does pirouettes at the free throw line, Ray is mortified. He then learns the hard way that his son's lack of ability shouldn't interfere with either of them enjoying the game.
---
6x07 Jealous Robert (November 05, 2001)
---
Marie and Debra set up Amy with Gianni to get Robert jealous so he'll want to get back together with Amy but their plan backfires when Amy and Gianni hit it off.
---
6x06 Frank Goes Downstairs (October 29, 2001)
---
Ray tells Frank that he and Debra fell down the stairs so Frank tries fixing the stairs but ends up in the hospital. Ray feels so guilty that he tells Frank the truth, that he and Debra fell out of bed while having sex.
---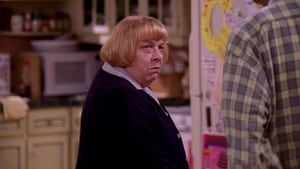 6x05 Marie's Sculpture (October 22, 2001)
---
Ray and Debra are horrified when Marie presents them with an abstract sculpture she made in art class which bears a striking resemblance to a part of the female anatomy. Frank, on the other hand, is totally mesmerized by Marie's creation, though neither he nor Marie have picked up on it's erotic resemblance.
---
6x04 Ray's Ring (October 15, 2001)
---
When Ray gets hit on at the airport after losing his wedding ring on a business trip Debra gets jealous and tries to get back at him by going to the supermarket without her wedding ring but her plan backfires on her when nobody pays attention to her.
---
6x03 Odd Man Out (October 08, 2001)
---
Frank is so green with envy that he forces Marco to choose either Marie or him as a friend. Meanwhile, Ray sides with Frank because he doesn't approve of a married woman (especially his mother) having a male friend.
---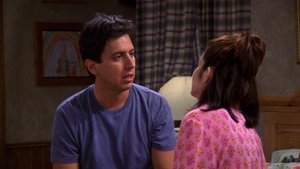 6x02 No Roll! (October 01, 2001)
---
When Debra tells Ray that he's too selfish in bed and that she wants a little variety he goes out and buys an adults only board game to spice things up.
---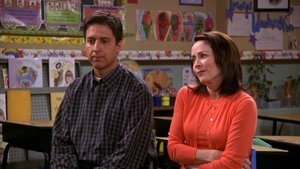 6x01 The Angry Family (September 24, 2001)
---
The Barones clash even more than usual in the sixth-season opener when they get a child's-eye view of all the bickering that goes on in the family. The fireworks begin when the whole gang attends an open house at first-grader Michael's school, during which the kids all read stories that they've written themselves. Most of the students tell tall tales that are obviously fictional. But then Michael gets up and reads the title to his story, ""The Angry Family."" The shocked Barones fear the worst---and for good reason---as Michael begins the saga of a clan that is constantly arguing.
---