Everybody Loves Raymond
Season 2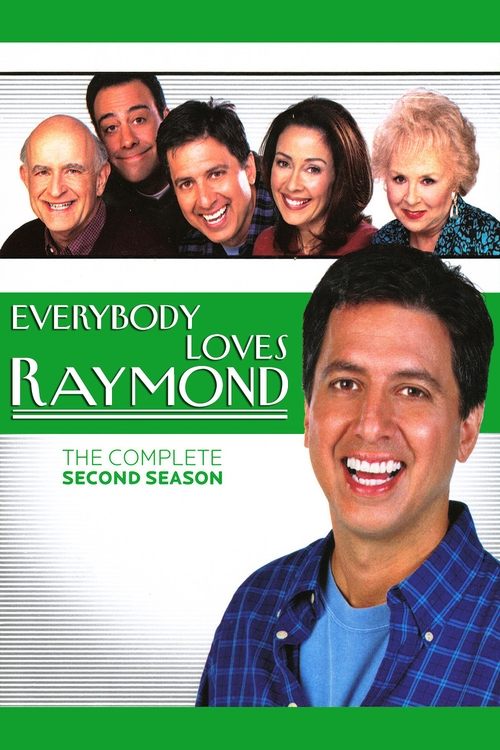 Everybody Loves Raymond
Season 2
First Air Date: September 22, 1997

| | | |
| --- | --- | --- |
| First Aired on | : | 1997 |
| Episodes | : | 25 episodes |
Episodes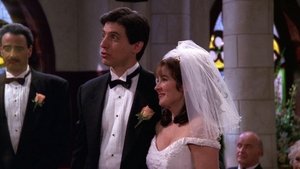 2x25 The Wedding (2) (May 18, 1998)
---
While the Barones prepare for a friend's wedding, Ray kiddingly asks Debra, ""Why did you marry me?"" When she hesitates, he flashes back to the not-so-magical night 10 years before when he popped the big question. Ray gets unexpected, unsolicited and unwelcome help with from his parents, but Debra says yes anyway. That leaves the gloomy groom wondering if she did so because she loves him or because she felt pressured. So Ray decides he's ""gotta give her another chance to say no.""
---
2x24 The Wedding (1) (May 11, 1998)
---
After Raymond asks Debra why she ever married him, they take a walk back in time – to the very beginning of it all. Raymond is very, very nervous. He's about to propose to his lovely girlfriend Debra and nothing is going right. But when he finally pops the big question, she accepts, the families celebrate and all is well. At least for five minutes. Then the ""nervous"" turns into ""pure fear"" when Ray wonders if she really wants to marry him for love – or if it's just for the elaborate wedding she's been planning since she was twelve.
---
2x23 The Garage Sale (May 04, 1998)
---
As the entire family prepares for ""Honest Frank's Yard of Bargains,"" Ray is surprised to see Debra unloading their cribs and baby clothing for the sale and even more surprised to hear that she just assumed they were finished having children. As usual, their private business becomes a family matter, and Marie reminds Debra that, ""You want to plant your seedlings before...winter comes and everything freezes over."" Eventually, their disagreement leads to a sentimental journey down the lane of messy memories past. While collecting the kids' baby clothes and old furniture for a garage saleat his parents' house, Ray gets to thinking about having another child, but that's not something Debra has given much thought to.
---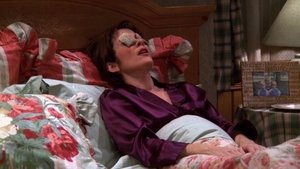 2x22 Six Feet Under (April 27, 1998)
---
When six-foot-tall Raymond discovers that he's shrunk a quarter of an inch, the resultant midlife crisis grows until it stretches into ""an end-of-life crisis."" So before he gets put six feet under, he decides to make a list of his dreams and goals in life. But when Debra finds him writing his ""Things To Do Before I Die"" list, she decides to show her husband the proper way to have his crisis. Meanwhile, Marie gets mad at Frank when she discovers that he sold half of their burial plot for a profit.
---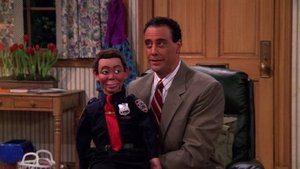 2x21 Traffic School (April 20, 1998)
---
Robert proves to be a crashing bore when it comes to teaching traffic school, so he decides to practice his presentation on the family-which drives them crazy. In an attempt to lighten things up, he puts in an assist-officer call to ""Traffic Cop Timmy,"" a puppet dressed as a policeman.
---
2x20 T-Ball (April 06, 1998)
---
Debra brings an ""unapproved snack"" to Ally's T-ball game and Ray doesn't stand up for her – prominently displaying his fear of being disliked. Debra had no idea that pretzels were not on the ""approved snack list"" in the orientation packet for Ally's team. And, as a mom juggling three children under the age of 7, she doesn't have time to cater – and really doesn't care. But when Raymond won't take her side against the uptight team parents, she loses her cool and points out that he's just afraid of making enemies. But enemies he makes – at the very next game.
---
2x19 Good Girls (March 09, 1998)
---
Debra discovers that her mother-in-law, Marie, likes Robert's girlfriend, Amy, better than she likes her because Amy is a ""good girl."" When Robert accidentally lets it slip to Marie that Amy is a virgin, Marie is thrilled to pieces. Jealous of the attention Amy is receiving from Marie, Raymond minimizes Debra's premarital activities, leading his mother to believe that Debra was a ""good girl"" too. When the family discovers why Marie has this sudden ""purity"" fixation, Robert and Raymond are in for a big surprise.
---
2x18 The Family Bed (March 02, 1998)
---
Scary monsters in her room send Ally scurrying nightly to the safety of her parents' bed, so sleep-deprived Ray decides it's time to call in an expert -- his mother. But if Debra finds out about his plan, it could be lights out for him.
---
2x17 The Ride-Along (February 23, 1998)
---
Raymond decides to spend a shift accompanying his brother Robert, a policeman. Initially, spending a shift in the back of Robert's patrol car bores Raymond and he wonders why he even bothered putting on the bullet-proof vest. But his boredom quickly turns to terror during a chance visit to Nemo's restaurant that puts them in the middle of the hold-up. When Robert saves the day by throwing a hot pizza in the burglar's face, Raymond sees for the very first time how courageous his brother really is.
---
2x16 The Checkbook (February 02, 1998)
---
When Raymond takes over the family checkbook to prove to Debra how ""easy it can be"" to balance it, he discovers he is no accountant. After he quickly runs out of money and starts bouncing checks, he tries to hide the truth from Debra and winds up entangled in a mess of lies, two fake checkbooks and a large loan from his brother.
---
2x15 Marie's Meatballs (January 19, 1998)
---
When Raymond chooses his mother's spaghetti and meatballs over his wife's lemon chicken for dinner, Debra blows a gasket. With good intentions, Ray asks his mom to teach Debra how to make her world-famous dish. Although Marie and Debra have fun in the kitchen, the meatballs lead Marie to believe that it's only her cooking that keeps Ray coming by.
---
2x14 Mia Famiglia (January 12, 1998)
---
When Ally has to do a school project on genealogy and interview her oldest living relative, Ray helps her track down Frank's long-lost Aunt Sarina, who lives in Italy. But apparently the unmarried Sarina has taken ""stop by if you're ever in America"" a little too literally and shows up at the front door. Her American family instantly adores her for her way with pizza and old world charm. Ray, as always, thinks it's too good to be true and he's right.
---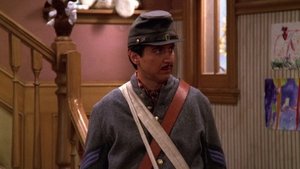 2x13 Civil War (January 05, 1998)
---
Feeling left out when he thinks that his father selectively asked his brother to join a Civil War re-enactment, Ray voluntarily enlists for the Battle of Gettysburg. As the men prepare for Battle, a funny thing happens and Ray is finally able to tell Frank that he wishes they did more together. So, although Frank's on the side of the North and Raymond's on the side of the South, the Barone soldiers are able to put their political differences aside and share much more than a Civil War handshake.
---
2x12 All I Want for Christmas (December 15, 1997)
---
All Ray wants for Christmas is a little loving from his wife and he's willing to try anything and everything to have his holiday wish come true. Ray has tried just about everything to get Debra ""in the mood"" and his dream comes true when she finally falls victim to his boyish charm on Christmas morning. The problem? At the very moment that he gives her the shivers, his entire family is working their way into the house for Eggs Florentine and gift unwrapping. But where there's a will, there's a way -- and Raymond is determined to get what he wants from Santa this year.
---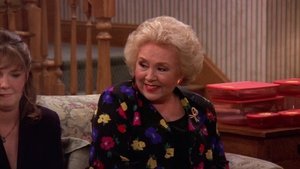 2x11 The Letter (December 08, 1997)
---
When Marie crashes and ruins her Tupperware party, Debra decides that she's had just about enough of her mother-in-law's constant interference. She takes pen to paper and writes a letter to her mother-in-law, telling her to stop intruding into her life. Horrified by the problems that this letter might trigger, Ray does everything in his power to intercept the offending document – but he fails. Surprisingly, the family discovers that honesty really may be the best policy.
---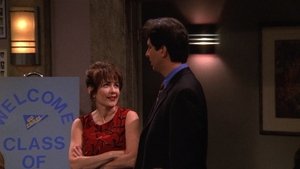 2x10 High School (November 24, 1997)
---
Ray makes a startling discovery when he takes Debra to his 20th high school reunion. It turns out that Debra's ""one of them"" - the cool people who hated him and used to throw him into the girls' bathroom! Depressed about being unmasked as a ""nerd,"" Ray tries to deal with their mixed marriage.
---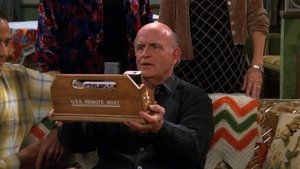 2x09 The Gift (November 17, 1997)
---
Ray, feeling guilty about only getting his dad a card for his 65th birthday, makes up for it by buying him a fancy and expensive aquarium just like the one he always admired in the Chinese restaurant. At first Frank adores the gift, but after one of the fish dies, he starts to hate it. Ray thinks it must be because the fish's demise reminded his dad of his own mortality - until he finds out the real reason and learns an important lesson about father-son relationships.
---
2x08 The Children's Book (November 10, 1997)
---
Sick of reading Ally the same stories night after night, Debra decides to try her hand at writing a children's book. Feeling great about doing something other than being a mom, she invites Raymond to write the story with her. But Debra sees the other side of her easy-going husband when he turns their little project into an all-out competition - with Ally as the judge.
---
2x07 Working Late Again (November 03, 1997)
---
After Debra reads a newspaper article about people who enjoy being at work more than being at home, she convinces Ray to set up an office in their house.
---
2x06 Anniversary (October 27, 1997)
---
At a big surprise party for Frank and Marie's 40th wedding anniversary, Raymond is shocked to learn that his parents were once separated for a year and might have gotten divorced if Frank hadn't returned home to help with Ray's broken arm. After the initial shock wears off, Ray starts to wonder if it's his fault that his parents are still together... and miserable.
---
2x05 Golf (October 20, 1997)
---
Ray's love of the links is in jeopardy after he tricks Debra into letting him play golf, and his guilty conscience translated into a big bogey. Marie gives Debra marital advice, much to Debra's dismay.
---
2x04 Mozart (October 13, 1997)
---
Ray resumes his interest in the piano to teach Ally a lesson about quitting when she refuses to continue with her lessons. But it's Marie who orchestrates an even more valuable lesson when she strikes a sentimental chord from Ray's past.
---
2x03 Brother (October 06, 1997)
---
At the urging of his parents and Debra, Raymond reluctantly takes Robert for a night out, on the anniversary of his brother's divorce. The brothers begin a newfound bonding experience until Robert wants to get in touch with Ray's feelings.
---
2x02 Father Knows Least (September 29, 1997)
---
Ray gets to use the ""active technique"" he and Debra learned in parenting class on his parents when their stubbornness goes too far. Ray doesn't realize how much he's mastered the technique learned in class until he uses his skills first on his parents and then on Ally, both with surprising results.
---
2x01 Ray's on TV (September 22, 1997)
---
Ray is devastated when he discovers his family lied to him about his television debut on a sports chat show. When he gets a second chance to appear on the show, his family decides it's time they gave him some pointers on how to correct his awkwardness with certain words. While Ray tries his best to remember his family's advice, his guest appearance turns out to be even more disastrous than the debut.
---