Jumanji
Season 3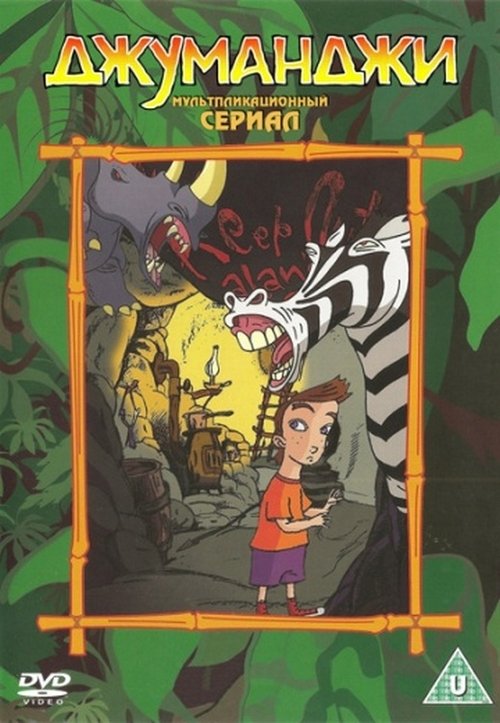 Jumanji
Season 3
First Air Date: September 08, 1998

| | | |
| --- | --- | --- |
| First Aired on | : | 1998 |
| Episodes | : | 14 episodes |
Episodes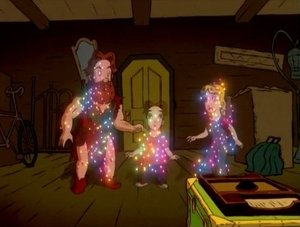 3x14 Good Bye Jumanji (December 10, 1998)
---
While trapped in a cave, the kids and Alan see clips from their previous adventures via the Crystal of Reflection. Will it show them Alan's original clue, so that he can finally escape from Jumanji?
---
3x13 An Old Story aka (Bark At Jumanji) (November 30, 1998)
---
After swimming in Jumanji's Pool of Ages, Judy and Peter start aging rapidly.
---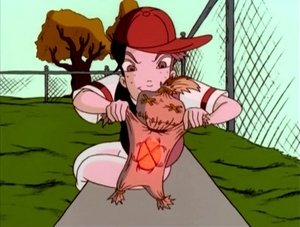 3x12 The Doll (November 27, 1998)
---
Peter steals the Manji witch doctor's doll and uses it to make people in Brantford do what he wants.
---
3x11 Nothing to Fear (November 17, 1998)
---
Judy, Peter, and Alan's worst fears seem to be coming to life.
---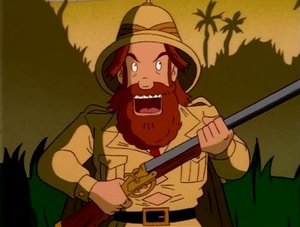 3x10 Who Am I? (November 11, 1998)
---
A strange lightning ball causes minds to be switched into different bodies throughout Jumanji.
---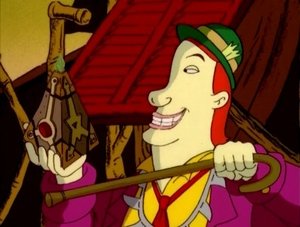 3x09 The Ultimate Weapon (November 02, 1998)
---
Slick auctions a dangerous weapon, the legendary Trans-Vector, to the most evil characters in Jumanji.
---
3x08 Sorceress of Jumanji (October 27, 1998)
---
An unpleasant neighbor enters Jumanji after buying the game at Aunt Nora's rummage sale.
---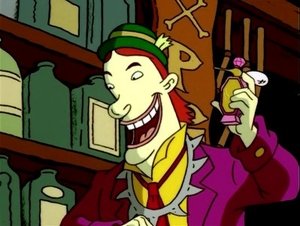 3x07 Love Potion (October 22, 1998)
---
When her boyfriend invites another girl to the school dance, Judy buys a love potion from Slick.
---
3x06 Armageddon (October 16, 1998)
---
Something is very wrong in Jumanji -- all the denizens are being nice.
---
3x05 Return of Squint (October 07, 1998)
---
Alan and the kids steal Ibsen's submarine, and Peter turns into a salamander.
---
3x04 Oh, Grow Up (September 29, 1998)
---
Frustrated by his small stature, Peter trades Slick for a potion that makes him grow.
---
3x03 The Intruder (September 25, 1998)
---
When the kids find a prowler in the attic, he ends up going into Jumanji with them.
---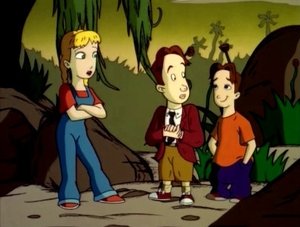 3x02 Young Alan (September 15, 1998)
---
Ibsen sends the kids back 20 years into the past, when Alan first arrived in Jumanji.
---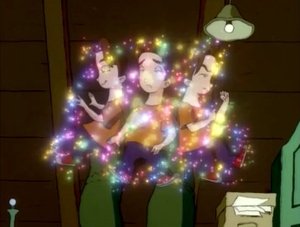 3x01 The Three Peters (September 08, 1998)
---
When Peter gets mad and smashes the game, it splits him into three individuals, each with different parts of his personality.
---