The Game
Season 5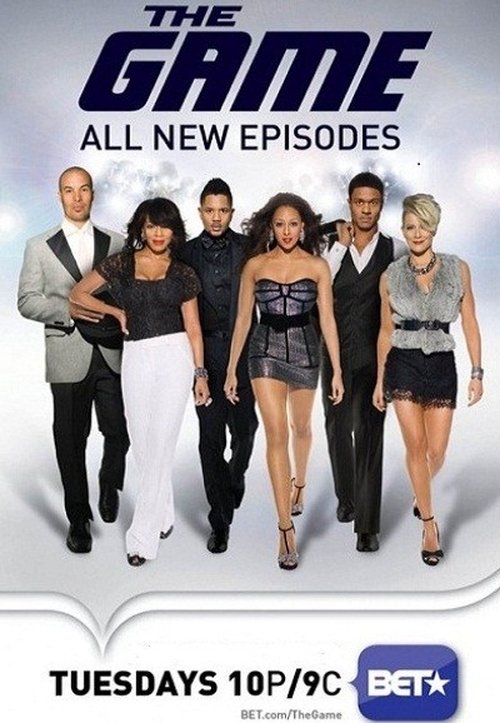 The Game
Season 5
First Air Date: January 10, 2012

| | | |
| --- | --- | --- |
| First Aired on | : | 2012 |
| Episodes | : | 22 episodes |
Episodes
5x22 The Championship Game Episode (June 05, 2012)
---
It's down to the wire Game fans! Can the Sabers pull off a championship win? Will Derwin and Melanie settle on a resolution to their potential long distance relationship? Will Malik cut ties with Jenna in order to maintain his professional success? Jason sends Chardonnay on a rollercoaster ride.
---
5x21 Move Trick, Get out of the Way (May 29, 2012)
---
Derwin and Melanie's long distance relationship; Malik's success; Tasha becomes a surrogate; Jason and Chardonnay's conflict
---
5x20 Cold Swine Sucks...And So Does Falling in Love (May 22, 2012)
---
Tasha's discovers a text message; Derwin pushes Irv.
---
5x19 Let Them Eat (Cup) cake! (May 15, 2012)
---
Tasha joins the cupcake club to renew her celibacy. Derwin struggles with Melanie away.
---
5x18 Breakthrough, Breakdown? Break- Through (May 08, 2012)
---
Melanie does some soul searching; Malik's relapse.
---
5x17 A Woman's Right to Choose Herself (May 01, 2012)
---
Tasha's struggle with being a surrogate; Jason helps Chardonnay with her finances; Melanie's discontent with Derwin.
---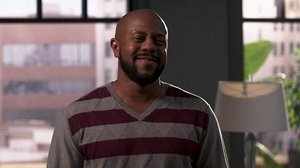 5x16 Fits and Starts (April 24, 2012)
---
Tasha and Pookie explore their friendship; Janay goes out of town; Melanie and Derwin stay busy.
---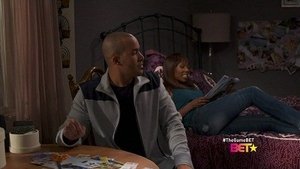 5x15 Party in a Box (April 17, 2012)
---
Chardonnay grumbles that her relationship with Jason is purely physical, so Jason tries to make amends by introducing her to his friends. Meanwhile, Derwin faces the reality of Kwan's season-ending injury.
---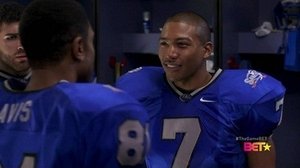 5x14 Derwin's About to go H.A.M (April 10, 2012)
---
Derwin suffers consequences; Melanie's surrogate; Derwin's drama as a professional athlete.
---
5x13 There's No Place Like Home (April 03, 2012)
---
An unexpected arrival tests Melanie and Derwin ; Malik mulls over an endorsement offer.
---
5x12 Higher ground (March 27, 2012)
---
Tasha agrees to be the surrogate for Melanie and Derwin; Derwin's poker night turns into a raging bash.
---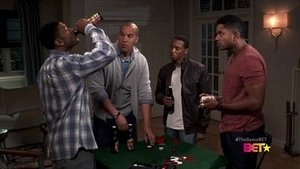 5x11 A Punch in the Gut... Full of Human (March 20, 2012)
---
Jason's relationship with Chardonnay is tested by a third party; Melanie and Derwin receive troubling fertility news; Chardonnay reaches out to Tasha for relationship help.
---
5x10 Catfight on the Catwalk (March 13, 2012)
---
Melanie hosts the Sunbeam's fashion show, but ends up being locked in the bathroom with Tasha. While having sex with three supermodels, Malik has trouble getting aroused, and goes to rehab to visit Jenna.
---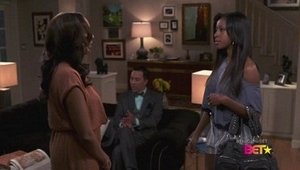 5x09 Keep Your Friends Close and Your Prostitute Closer (March 06, 2012)
---
Melanie tries to connect with Janay by pushing Derwin closer to her fiancé. Elsewhere, Tasha forges ahead in her newfound relationship with a male escort.
---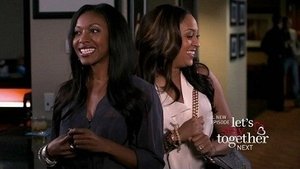 5x08 Matchmaker, Matchmaker... Mind Your Business! (February 28, 2012)
---
Tasha develops romantic feelings for a new man—but he turns out to be a male escort. Elsewhere, Melanie plays matchmaker at her dinner party, only to stir up tension with Derwin.
---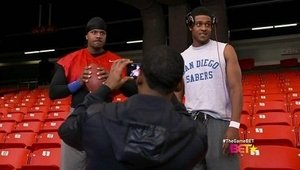 5x07 The Tricks Episode (February 14, 2012)
---
When a YouTube video of Malik and Derwin doing football tricks goes viral, the guys ride the wave hoping it takes Malik off the bench and back onto the field.
---
5x06 Drink, Pray, Love (February 07, 2012)
---
Malik has a hard time letting go of his dream home when he's forced to short sell his mansion. Melanie has a showdown with Tasha at Drop Bar.
---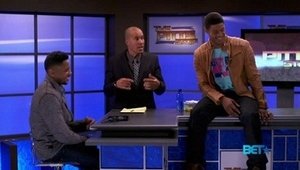 5x05 Grand Opening, Grand Closing (January 31, 2012)
---
Chardonnay rejects Jason's proposal; Derwin is stunned when Melanie gets the diva treatment at church.
---
5x04 The Black People Episode (January 24, 2012)
---
Jason meets Chardonnay's friends who open his eyes to the racism in the world that fame has blinded him to. Derwin tries to get Kwan to follow his lead socially in hopes that it will translate to the field. Melanie and Tasha's feud finds a public forum while preparing for the annual Sunbeams fashion show.
---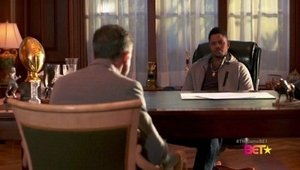 5x03 No Money, Mo Problems (January 17, 2012)
---
Hostility between Melanie and Tasha goes public at a fashion show. Elsewhere, Chardonnay's friends open Jason's eyes to racism; and Derwin takes Kwan under his wings. Note: Featuring Elimu Nelson and Kel Mitchell
---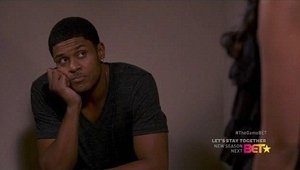 5x02 The Truth Pact (January 10, 2012)
---
When Derwin rehires Irv it sets off Melanie searching for her role in life while Tasha sues Derwin and Irv for money she believes she is owed. Meanwhile, Malik is forced to evaluate his extravagant lifestyle.
---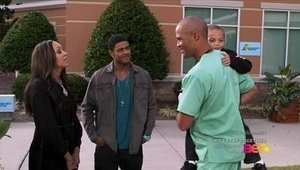 5x01 Skeletons (January 10, 2012)
---
Season 5 opens with Melanie grappling with Derwin's accusation that she had an abortion. Meanwhile, Malik and Tasha deal with a drunken Jenna. Later, Tasha corners Malik about his relationship with Jenna; and a wild night comes back to haunt Jason.
---