The Game
Season 4
The Game
Season 4
First Air Date: January 11, 2011

| | | |
| --- | --- | --- |
| First Aired on | : | 2011 |
| Episodes | : | 13 episodes |
Episodes
4x12 The Right to Choose Episode (March 29, 2011)
---
Melanie and Tasha clash over the direction of Derwin and Malik's careers, resulting in Melanie firing Tasha from her position as Derwin's manager.
---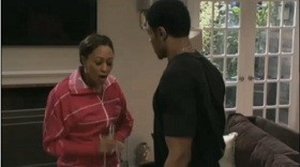 4x11 Death Becomes Her (March 22, 2011)
---
Melanie is eager to have sex with Derwin so that she could finally conceive a child of her own.
---
4x10 Never Surender (March 15, 2011)
---
Tasha is faced with the dilemma of planning toy-boy lover Donte's 25th birthday.
---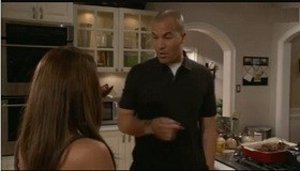 4x09 Whip It, Whip It Good (March 08, 2011)
---
Jason tries to avoid his responsibilities as a parent by asking Melanie to take care of his daughter Brittany
---
4x08 A very Special episode (March 01, 2011)
---
Melanie gets jealous with all the groupies and fanmail Derwin is been getting, so she tries to spice things up in the bedroom for him. Meanwhile, Malik's happiness may be shattered a little too soon.
---
4x07 You Say Goodbye, I Say Hello (February 22, 2011)
---
A hurt Kelly rejects Melanie and Tasha's proposition to 'hang out' after they kicked her out of a SunBeams gathering. Kelly tries to save her show and ends up saving herself in the process and Malik's finally starting to show some improvement from rehab.
---
4x06 Didn't You Know Who I Was? (February 15, 2011)
---
Tensions soar as Melanie clashes with Kelly by telling her that she needs to move on with her life instead of being a "wannabe".Malik doesn't like being in rehab, so he gets out and Meanwhile Tasha lies to Dante, so she can go and meet Rick Fox.
---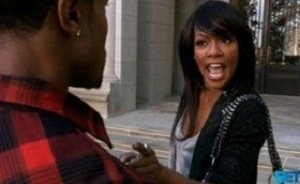 4x05 Men in Crisis (February 08, 2011)
---
Derwin puts his relationship at risk for the sake of spending time with his son and Tasha has money/love problems with Dante.
---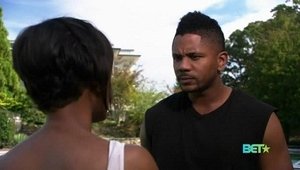 4x04 It Was All Just a Week Ago (February 01, 2011)
---
Backed into a corner, Malik turns to the Sabers' new owner for help; Derwin worries about his image following Malik's troubles.
---
4x03 The Wing King (January 25, 2011)
---
Melanie hosts a charity event, Maliki gets in trouble and Tee Tee decides he ain't taking any more orders from Malik
---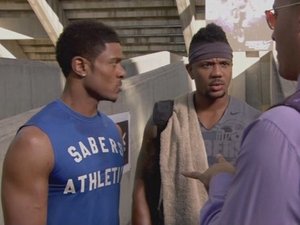 4x02 The Confession Episode (January 18, 2011)
---
Melanie decides to tell Derwin the truth about the mistake in the paternity test. Meanwhile, Jason attacks the Sabers.
---
4x01 Parachutes...Beach Chairs Pt. 1 & 2 (January 11, 2011)
---
Derwin and Melanie are now two years married with Melanie being a housewife and a step-mom to Derwin's son. If you remember, she spent the previous few seasons studying to become a doctor. Of course, she has some suspicion that Derwin's son isn't really his so she decides to get a DNA test behind his back. Tasha Mack dating a much younger guy named Donte. She tries to keep her true feelings for him low but ends up breaking out emotionally when she discovers his ex-girlfriend was Sheree from the show "Real Housewives of Atlanta." Meanwhile, we see Malik's success getting to his head. He is currently sleeping with the majority owner of his team's girlfriend (played by the hot Meagan Good) and he is pushing his best friend to the limits. He eventually gets caught by his friend Terrence who walks in on Malik in a Jacuzzi with the owner's girlfriend and Terrence's girlfriend. Lastly, the ongoing battle between Jason and Kelly continue. They just got out of their divorce and they spend the entire episode trying to get each other even more upset.
---
4x00 Parachutes...Beach Chairs (January 11, 2011)
---
In the Season 4 premiere, Melanie tries to wedge herself between Derwin and his son; Jason takes a guest-correspondent gig; and Kelly stars in a reality show.
---