The Game
Season 2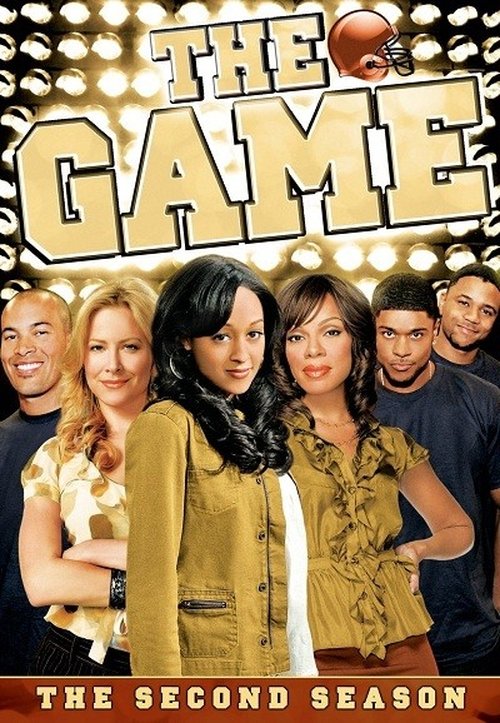 The Game
Season 2
First Air Date: October 01, 2007

| | | |
| --- | --- | --- |
| First Aired on | : | 2007 |
| Episodes | : | 20 episodes |
Episodes
2x20 Baby Come Back (May 18, 2008)
---
The new coach seems more interested in getting to know Kelly than making a new deal with Jason. Meanwhile, After tracking down Melanie to confess his love for her, Derwin ends up in a fight with Jerome. Malik also confesses his love for Robin Givens.
---
2x19 I Got 99 Problems and My Chick is One (May 11, 2008)
---
After Melanie accepts a gift from Derwin, Jerome begins to question her commitment to their relationship. Melanie tries to thraw his questioning by planning a romantic get away trip in Los Angeles but her plans go awry once she realizes that the Sabers are celebrating in the same hotel that they are is staying in. Derwin and Malik commiserate over losing Melanie and Robin Givens respectively. Tasha gets upset when she learns that Rick Fox is being promoted to manager and she ends up sharing an intimate moment with him. Meanwhile, After firing his manager, Kelly tries to convince Jason to sign with Irv.
---
2x18 The Lord Givens and the Lord Taketh Away (May 03, 2008)
---
Malik begins dating Robin Givens and soon realizes that his methods to dating may have been working against him. Meanwhile, Jason suffers from depression after the championship. Brittany Daniel, Pooch Hall, Tia Mowry and Wendy Raquel Robinson also star.
---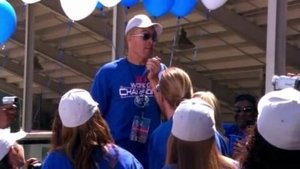 2x17 Before the Parade Passes By (April 27, 2008)
---
Melanie tries to convince Derwin to attend a victory parade for the Sabers. He reluctantly agrees but ends up running into Janay (guest star Gabrielle Dennis), who decides to put his feelings for Melanie to the test. Meanwhile, Jason is upset that he hasn't received a contract. Hosea Sanchez, Wendy Raquel Robinson and Brittany Daniel also star
---
2x16 Bury My Heart At Wounded Knee (April 20, 2008)
---
Derwin injures himself during a game, and Jason has to fill in for him during the superbowl. But Jason has second thoughts on his position. Meanwhile, Melanie is torn between Derwin and Jerome. Wendy Raquel Robinson, Hosea Sanchez and Brittany Daniel also star.
---
2x15 The Commitments (April 13, 2008)
---
As things heat up with Jerome, Melanie decides to pull back afraid of commitment but after running into Derwin and his new interest, (Guest star: Gabrielle Dennis), Melanie decides it's time to commit but later finds Jerome with another woman. Meanwhile, Jason is distraught to learn that he might be benched at the next game.
---
2x14 White Men Can't Jump, But They're Definitely Packing (April 06, 2008)
---
Rick Fox returns. A night of getting acquainted with her co-workers at Irv Smif Management leads to Tasha getting flashed by Lev, one of her co-workers who happens to be white. After telling Kelly about the event, Kelly tells Tasha she has been disrespected and advises her not to let him get away with it. Meanwhile, Jason and Kelly attend marriage counseling sessions.
---
2x13 The List Episode (March 30, 2008)
---
Serena Williams guest stars. Tasha tries to take on Serena Williams as a client, Meanwhile, Malik schools Derwin on the type of women he should date. Also, Kelly sets Melanie up on a date with a celebrity.
---
2x12 Take These Vows and Shove 'Em (March 23, 2008)
---
Kelly takes Brittany and leaves Jason when he refuses to stop taking steroids, Meanwhile, Derwin tries to impress a pretty woman but she sees through his facade and decides to school him on how to treat a lady.
---
2x11 Je-Rome Wasn't Built in a Day (February 04, 2008)
---
Melanie cautiously agrees to go on a date with a new guy name Jermone at the sky box for the Sabers game. Derwin, furious, decides to take Malik's advice and use his energy on the game. Meanwhile, Kelly and Tasha compete to get an endorsement deal for Jason and Malik.
---
2x10 The Ghost of Derwin Past (December 10, 2007)
---
Dionne ditches sympathetic Melanie, who decided to stay in San Diego after learning that Dionne would be spending Christmas alone, after she learns that an endorsement opportunity she pitched for Derwin has been resurrected. She decides to take back Derwin as her client and spend her holidays in St. Barts. Meanwhile, Kelly and Jason argue over his frugal spending during the holidays and Malik begins to question Tasha's allegiance to him.
---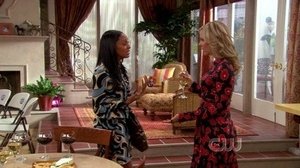 2x09 Turkey Basting Bit**es (November 26, 2007)
---
Melanie gets a job waitressing at a coffee shop, Meanwhile, Derwin, enjoying his new single superstar status, decides to start dating a new girl, named Raquel (Guest star: Nicole Pulliam). Later, when Derwin shows up with Raquel at Melanie's job, Melanie has to suffer mortification while she serves them. Afterwards, Melanie learns that Derwin's new girlfriend is planning to impregnate herself by Derwin via a turkey baster; but when she tells Derwin, he assumes that Melanie is just jealous. Coby Bell, Brittany Daniel, Wendy Raquel Robinson and Hosea Chanchez also star.
---
2x08 The Truth Hurts (November 19, 2007)
---
Malik fires Tasha as his manager after her failed attempts to resolve an embarrassing situation he was involved in. Elsewhere, Jason worries his career may be over when he is selected for a random drug test for steroids; and a rival sports manager offers to buy Tasha's agency.
---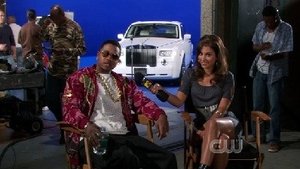 2x07 Media Blitz (November 12, 2007)
---
Malik becomes the whopping boy for a cartoonist after making a politically incorrect statement. Things take a change for the worse when Malik tries to make amends and ends up punching the cartoonist. Malik turns to Tasha to help him but she's out signing a new client to Tasha Mack Management. Meanwhile, guilt stricken Jason confesses to Derwin about this lies to Kelly about his use of steroids.
---
2x06 Parental Guidance Suggested (November 05, 2007)
---
Tasha tells Melanie that she has to find a place of her own in a month, Meanwhile, Derwin calls Melanie's parents and informs them about their breakup, causing Melanie to get upset and she reveals that she slept with Trey and that he is paying for her medical school tuition. Later, Jason has trouble performing in the the bedroom, prompting Kelly to suspect that he's having an affair and Dionne offers Melanie a place to stay. Hosea Chanchez also stars.
---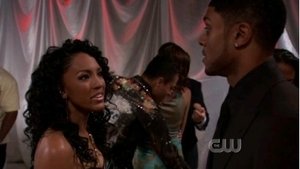 2x05 Fool Me Twice... I'm The Damn Fool (October 29, 2007)
---
After Melanie agrees to go out to dinner with Derwin, he decides to plan a surprise proposal with the help of R&B singer Musiq Soulchild. Things take a turn for the worse when Melanie sees Derwin kissing Drew at the Music Video Awards. Assuming that she has been fooled again by Derwin, an intoxicated Melanie decides to get payback and tries to sleep with Malik. Wendy Raquel Robinson, Coby Bell and Brittany Daniel also star.
---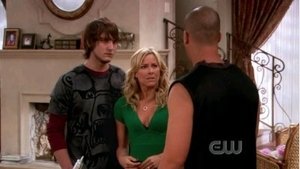 2x04 Hit Me With Your Best Shot (October 22, 2007)
---
Recently out of rehab, Kelly convinces Jason to let her brother, Brandon, stay with them. Later, Brandon catches Jason using steroids and promises to keep Jason's secret but when Kelly finds a syringe in the trash, she automatically suspects Brandon is back to his old ways and kicks him out of their home. Wendy Raquel Robinson, Hosea Chanchez and Pooch Hall also star.
---
2x03 Tasha, Renee, and Malik the Cliche (October 15, 2007)
---
When Renee is unable to engage in romantic affairs with Malik after he invites her over and she learns that he lives with his mother; it prompts Malik to ask Melanie for advice, and eventually explain to Tasha that they will need alternate their living arrangements. Meanwhile, Jason makes a far out attempt to make peace with his new coach by hosting bible study for the team at his house, even though he's been idle from church for the last 20 yrs. Pooch Hall and Brittany Daniel also star.
---
2x02 The Trey Wiggs Taps Back Episode (October 08, 2007)
---
Homeless, heartbroken, and distraught, Melanie turns to Derwin's rival, Trey Wiggs, for comfort. After sleeping with him, Trey offers Melanie financial assistance, leaving Melanie to make a decision on whether or not to accept it. Meanwhile, Jason butt heads with the new coach ( Jason Lee ) when the Sabers football team is sold to new owners.
---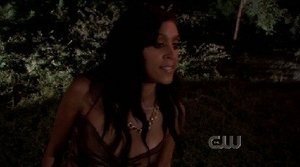 2x01 Diary Of A Mad Black Woman, Redux (October 01, 2007)
---
This season, 'The Game' returns with a follow up to the enticing season finale. Derwin learns that it may be too late to reunite with Melanie after his infidelity when Melanie shows up with an old friend, Trey Wiggs (guest star Chaz Lamar Shepherd) to help collect her stuff and move out for good. Meanwhile, Malik becomes a chick-magnet for plus-size women after his on-air smooch with Renee. Wendy Raquel Robinson, Coby Bell and Brittany Daniel also star.
---