Farzi Mushaira
Season 1
Farzi Mushaira
Season 1
First Air Date: June 29, 2022

| | | |
| --- | --- | --- |
| First Aired on | : | 2022 |
| Episodes | : | 8 episodes |
Episodes
1x08 Self Reject (July 20, 2022)
---
Hussain Dalal will tell you why he didn't approach his crush, kumar Varun will explain the extent his dreams can go to, zakir khan's sher will narrate the story of a date he didn't go to, kubra is gonna be changing her streams from biology to maths for her love, Gopal Dutt was invited to his girlfriend's wedding, rest is history.
---
1x07 Cash Nahi Aaya (July 20, 2022)
---
The episode is an all round bouquet of sorrows , Venus will tell you how her lover is loyal at least in one direction , Sunny will explain the beautiful dream which he had which got shattered , Zakir will be annoyed because someone is completing practical files with someone else , Onima is gonna set her lover right , Kumar Varun will be sharing some financial problems in his sher.
---
1x06 Thukra ke Mera Pyaar (July 13, 2022)
---
In this episode of Farzi mushaira , Gopal Dutt's sher will make you nostalgic and hit the right nerve , Kanika mann's sher will tell you how she will meet you again no matter what , Zakir's Sher will be a inter galaxy Sher , Nishant will tell you the Cons of Proposing your crush , Hussain Dalal will tell you a new alternative to thukra ke mera pyaar
---
1x05 Sharaab (July 13, 2022)
---
"In the Episode of Farzi mushaira, Zakir khan along with his four Friends Hussain Dalal, Nishant Tanwar, Kirti Kulhari and Shivankit Parihar will present some intoxicated and well stirred shayaris to explain the love hate relationship we all have with alcohol and the funny consequences and disadvantages which will be served on the rocks in this episode.
---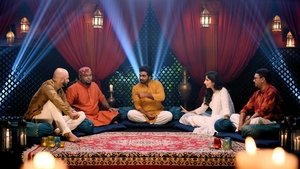 1x04 Ruswai ka Mela (July 06, 2022)
---
Shivankit will tell you a tale of the father of his crush, Nishant's sher will explain the disadvantages of having a gift shop, Zakir's sher will explain the Ruswai ka mela, Parul will tell the tales of how subtly her golagappe wala flirts, Gopal Dutt's sher will open the wounds of a lot of people.
---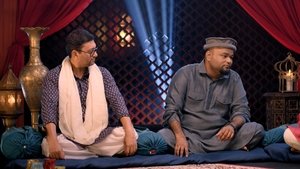 1x03 Kehndi Hundi Si (July 06, 2022)
---
In this episode , Gopal Dutt's shayari will make you say Kehndi Hundi Si instead of Waah Waah, you will say koi baat nahi after every line of Nishant Tanwar, you will know what happened when someone zoomed into the dp of Zakir, Sunny will tell you the difficulties of pursuing love in Mumbai , Venus's sher will be a non bailable one.
---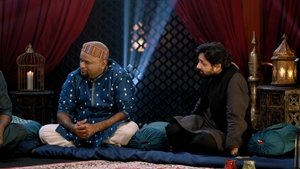 1x02 Papa (June 29, 2022)
---
In the episode of Farzi Mushaira, Zakir Khan along with his friends Kubra Sait , Gopal Dutt , Nishant Tanwar and Hussain Dalal will try to decode the anecdotes of the most misunderstood personalities in the world, which is Papa. All the shayaris in the Episode will be dedicated to all the fathers in their life, it can be their dads, the dads of their crushes and the people who try to behave like dads.
---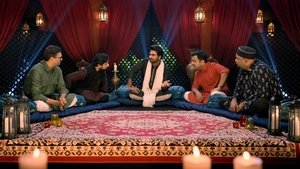 1x01 Gareebi Aur Mohabbat (June 29, 2022)
---
Zakir khan along with his four friends Will Present some heart wrenching , Soul scratching and Witty shayaris to explain the Relation between Being broke and being in Love . All the five shayars in the episode have been in love while being broke and as they have developed some emotions regarding how to maintain the love intact while managing the budget.
---