Three Bold Siblings
Season 1
Three Bold Siblings
Season 1
First Air Date: September 24, 2022

| | | |
| --- | --- | --- |
| First Aired on | : | 2022 |
| Episodes | : | 23 episodes |
Kim Tae-joo is the eldest of three siblings. She is a doctor who is known to be warm-hearted and tolerant, but she also has a hot temper. She cuts off relationships with people whom she doesn't like. Lee Sang-joon is a popular actor. He is also the eldest sibling in his family. Since he was a child, he has been loved by his family deeply. His family was once in debt, but, after he became successful, he paid off their debt and continues to support them financially. During filming for an acting project, Lee Sang-joon gets injured and goes to the hospital. There he meets his first love Kim Tae-joo, whom he knew when he was an elementary school student.
Episodes
1x23 Episode 23 (December 10, 2022)
---
---
1x22 Episode 22 (December 04, 2022)
---
The Christmas tree Mu Yeong leaves in front of the restaurant causes a commotion within Tae Ju's family. Each of the family members begins to guess who it could be. Meanwhile, Ji Hye thinks Hyun Jung is the woman Mu Yeong has been secretly dating.
---
1x21 Episode 21 (December 03, 2022)
---
Tae Ju shows Sang Jun the mysterious letter she had received. Sang Jun tells Tae Ju he will put bodyguards on her for the time being. Meanwhile, Ji Hye asks So Rim about her ex-boyfriend that works in the company, and So Rim, whose feelings for Mu Yeong have grown, makes a big decision.
---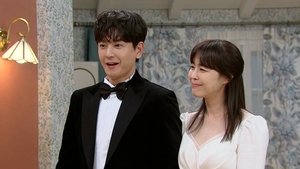 1x20 Episode 20 (November 27, 2022)
---
Sang Jun and Tae Ju prepare to tell their families about their marriage registration, and Gun Woo visits Happy Pilates to spy on Moo Young. Meanwhile, the secret from the past slowly reveals itself, strangling Se Ran and affecting other people in the house.
---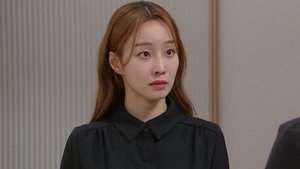 1x19 Episode 19 (November 26, 2022)
---
Tae Ju and Sang Jun hold off telling their families about their marriage registration for the time being, while Jung Sook and Se Ran become closer friends without knowing what Tae Ju and Sang Jun did. Meanwhile, Ji Hye suggests to Moo Young they should have a double date brunch with Nam Soo, and Ji Woo and Soo Bin each claim they have a secret to their childhood.
---
1x18 Episode 18 (November 20, 2022)
---
Sang Jun is excited to bring Tae Ju home for the weekend, but at the same time, he's worried that she would have to go through something awful. Unsurprisingly, Eun Ju and Se Ran put their heads together to turn Tae Ju's stay into her worst nightmare. Gun Woo takes it one step at a time to show Hyun Jung how sincere his feelings are.
---
1x17 Episode 17 (November 19, 2022)
---
Sang Jun's visit to Tae Ju's house turns into a long-term stay, and Se Ran is shocked when she hears about it. With Sang Jun confidently volunteering to live with Tae Ju and her family for the first two years of marriage, Se Ran collapses. Gun Woo happens to be passing by at the right moment and takes Se Ran home. So Rim is having a hard time at Moo Young's office due to unpleasant encounters.
---
1x16 Episode 16 (November 13, 2022)
---
Se Ran feels like Tae Ju is taking Sang Jun away from her, and she gives Tae Ju a hard time out of her loneliness and emptiness. The situation is not easy for Sang Jun either, but he faces up to it as a firstborn. Meanwhile, So Rim doesn't like it when she runs into Nam Soo just outside of her dad's curry place. So Rim gets a part-time job offer at a cosmetics company.
---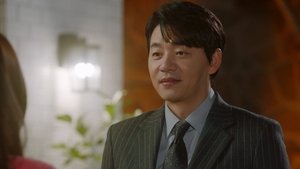 1x15 Episode 15 (November 12, 2022)
---
A date has been set for Sang Jun's visit to Tae Ju's house, but not all members of her family are pleased to hear the news. So Rim feels something special toward one of her members at the Pilates center, but she's not sure what his feelings are like. At the hospital, Gun Woo runs into the lady he had a crush on when he was a medical student.
---
1x14 Episode 14 (November 06, 2022)
---
Sang Min and her husband-to-be do not share mutual friends or relatives, and he has no reason to drag Sang Min into this marriage fraud. It turns out there is one connection that made all this possible. Sang Min is in despair after processing what just happened to her. Meanwhile, Hyun Jung comes close to figuring out that there are people who were aware of this fraud before the wedding.
---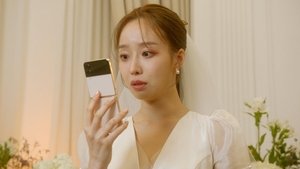 1x13 Episode 13 (November 05, 2022)
---
Sang Min runs into Tae Ju at the family gathering between her family and her fiance's. The two argued a little, but everything seemed fine until Sang Min decided to do something monstrous to Tae Ju. Sadly, Sang Min does not realize that this will end up snowballing into something that she will regret for the rest of her life.
---
1x12 Episode 12 (October 30, 2022)
---
Tae Ju does not want to waste another second of her life ignoring her true feelings and heads straight to see Sang Jun. However, she ends up causing a scene at Se Ran's after having too many drinks earlier that night. Meanwhile, Jung Sook's pleasant stay at Yun Ho's guesthouse gets interrupted when she gets a call from Se Ran.
---
1x11 Episode 11 (October 29, 2022)
---
Tae Ju now realizes how genuine her feelings for Sang Jun are, but for some reason, Sang Jun seems to be avoiding her calls or messages. There is not a single moment of the day when she doesn't think of Sang Jun, and it is painful to endlessly wait for a call that never comes. Meanwhile, So Rim gets into a brawl with Sang Min and ends up causing inconvenience to Moo Young.
---
1x10 Episode 10 (October 23, 2022)
---
It didn't take long before Jung Sook found out about what Tae Ju was going through. After a lengthy conversation with Tae Ju, Jung Sook decides that she should live with her to let her know that she's not alone. Meanwhile, what Sang Jun expected when he agreed to take the role comes back to haunt him in the most humiliating way possible.
---
1x09 Episode 9 (October 22, 2022)
---
Tae Ju realizes that she was scammed by her uncle. The money she lost to fraud is too much for her to handle, and now she has to move to somewhere cheaper in order to cover the debt. Meanwhile, she runs into someone she never wants to see again on her way out of his house. Sang Jun wants to help Tae Ju, even if it means that he has to accept unwanted roles.
---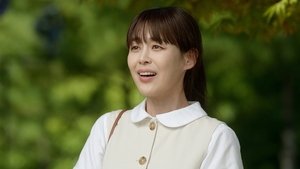 1x08 Episode 8 (October 16, 2022)
---
Tae Ju and Myeong Jae, her uncle, spend time together sharing their old memories. After hearing that everything has worked out well for him, Tae Ju couldn't be happier for him. However, he seems to be in need of a few favors, and Tae Ju gladly agrees to help without knowing how it will affect her. Meanwhile, Sang Jun finds out about what Tae Ju had to go through because of him.
---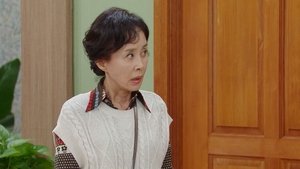 1x07 Episode 7 (October 15, 2022)
---
Sang Jun feels the need to make an official and sincere apology to Tae Ju and makes a surprise visit. What is supposed to be a quick apology turns into a mess when Tae Ju's mother also makes an unannounced visit. Meanwhile, So Rim is unaware of the fact that Nam Soo is two-timing her or that his new girlfriend is one of her students.
---
1x06 Episode 6 (October 09, 2022)
---
What is supposed to be a well-planned dating show between Tae Ju and Sang Jun turns into another stressful issue she has to face. Although it is true that it bothers her, she does have mixed feelings about the incident. To make things worse, Tae Ju gets a call from Se Ran. Meanwhile, So Rim and Tae Ju run into a shocking truth while looking for a new place to live.
---
1x05 Episode 5 (October 08, 2022)
---
Tae Ju realizes that everything that happens is only for the show, but she's not sure if her feelings realize them too. As they move further into the filming, Sang Jun's unpredictable behaviors continue to make Tae Ju's heart beat faster. Meanwhile, Se Ran is not happy with the fact that Tae Ju is Sang Jun's reality-show partner, and Jung Sook hates everything about Sang Jun and his family.
---
1x04 Episode 4 (October 02, 2022)
---
Tae Ju, who had suffered a long time because of Sang Jun, doesn't find the reunion with him at all pleasant. However, her heart becomes agitated when he tells her sincerely that he has loved her all along. Meanwhile, Sang Jun learns about a secret in Gun Woo's relationship and gets troubled by it.
---
1x03 Episode 3 (October 01, 2022)
---
Luckily for Sang Jun, Tae Ju's spiteful desire saves him from a psychotic stalker out to seriously harm him. The two who once were lovers reunite with opposing emotions. Sang Jun is thrilled, while Tae Ju is full of rage. Meanwhile, Se Ran can't stand the thought of helping family members with their housing.
---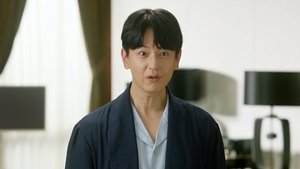 1x02 Episode 2 (September 25, 2022)
---
Tae Ju and So Rim get into a big fight over what happened at dinner. However, Tae Ju still wants her out of her apartment. Meanwhile, Sang Jun, a long-time leading role actor, slowly gets pushed out of significant roles. His family, who lived off of his success, wants him to make a comeback by supporting his photo essay book launch.
---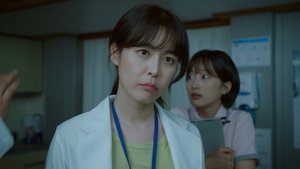 1x01 Episode 1 (September 24, 2022)
---
Tae Ju can't believe her ears sitting with So Rim's soon-to-be husband's family. Her whole life, she has sacrificed herself for her younger siblings and did everything her mother wanted. But this time, it's gone too far. She walks out disturbed and angry. However, the sight of Sang Jun's photo exhibition posters pushes her to her limits.
---