Fire Country
Season 1
Fire Country
Season 1
First Air Date: October 07, 2022

| | | |
| --- | --- | --- |
| First Aired on | : | 2022 |
| Episodes | : | 19 episodes |
Episodes
1x19 Watch Your Step (April 21, 2023)
---
---
1x18 Off the Rails (April 07, 2023)
---
The crews respond to the scene of a train crash where the rescue has the potential to spiral out of control when they discover the train is full of illicit cargo.
---
1x17 A Cry for Help (March 31, 2023)
---
An internal investigator suspects Jake of being the serial arsonist setting recent fires, so Bode and the crew take it upon themselves to investigate.
---
1x16 My Kinda Leader (March 10, 2023)
---
When a massive and unpredictable wildfire breaks out in neighboring Drake Country, the station 42 and third rock crews are called to help aid in the rescue efforts.
---
1x15 False Promises (March 03, 2023)
---
A massive tree falls during a reforestation assignment, threatening Eve's life and forcing Bode to step up and lead the rescue efforts.
---
1x14 A Fair to Remember (February 10, 2023)
---
The crews respond to mass chaos and injuries when a ride malfunctions at the annual Edgewater town fair. Meanwhile, Sharon receives life-changing news.
---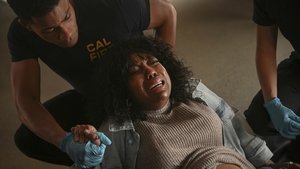 1x13 You Know Your Dragon Best (February 03, 2023)
---
The crews work to contain a dangerous forest fire and save a group of environmentalists protesting a housing development.
---
1x12 Two Pink Lines (January 29, 2023)
---
Bode and his fellow prison inmate firefighters band together with the civilian station 42 crew to battle a monstrous fire that erupts after a plane crash. Meanwhile, the crews welcome a new member to the family.
---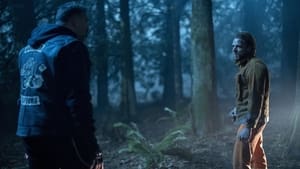 1x11 Mama Bear (January 20, 2023)
---
A former inmate firefighter harboring a grudge against Sharon returns to carry out his revenge.
---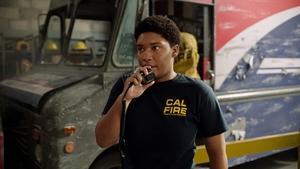 1x10 Get Your Hopes Up (January 13, 2023)
---
A box truck crashes into the station, causing a power outage and triggering a dangerous fire. Meanwhile, Sharon and Bode's ex-girlfriend, Cara, face multiple medical emergencies.
---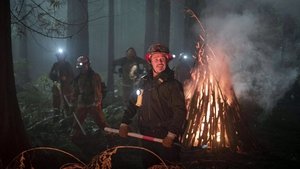 1x09 No Good Deed (January 06, 2023)
---
An internal investigation is launched after a difficult rescue went awry and a life was lost.
---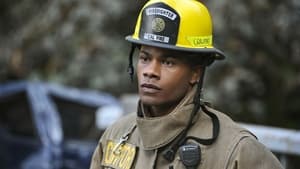 1x08 Bad Guy (December 09, 2022)
---
Vince's judgment is compromised when a harrowing rescue of two siblings triggers emotional memories of the night his daughter died in a car accident.
---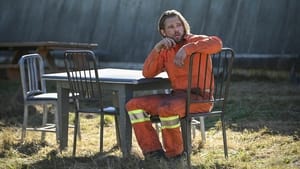 1x07 Happy to Help (December 02, 2022)
---
Bode's crew is accused of stealing a designer watch from a fire mop up, and the crew responds to a high-stakes call about an extremely dangerous gas leak.
---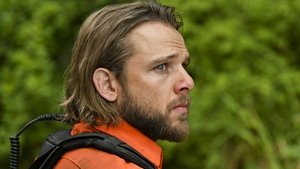 1x06 Like Old Times (November 18, 2022)
---
After a hiker falls from a steep cliff, Bode and Jake put aside their differences to make a daring rescue. Also, Sharon reveals devastating news to Bode.
---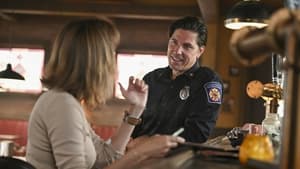 1x05 Get Some, Be Safe (November 04, 2022)
---
A vegetation fire gets complicated for the crew when a panicked horse refuses to evacuate a burning barn. Meanwhile, Vince's brother Luke, the Cal Fire communications director, makes a surprise visit in town.
---
1x04 Work, Don't Worry (October 28, 2022)
---
The crew engages in a search and rescue mission after a building collapses and Division Chief Sharon is forced to make a gut-wrenching decision.
---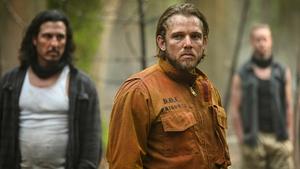 1x03 Where There's Smoke... (October 21, 2022)
---
When the crew responds to a call in a remote forest, they come under fire by an outlaw protecting illegal marijuana crops.
---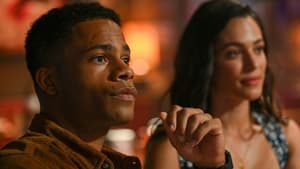 1x02 The Fresh Prince of Edgewater (October 14, 2022)
---
After Bode requests to be transferred to a different city, his future in Edgewater hangs in the balance. Meanwhile, the crew joins forces to protect the town from a treacherous storm.
---
1x01 Pilot (October 07, 2022)
---
Five years ago, Bode burned down everything in his life, leaving town with a big secret. Now he's back, with the rap sheet of a criminal and the audacity to believe in a chance for redemption with Cal Fire.
---