Wildboyz
Season 3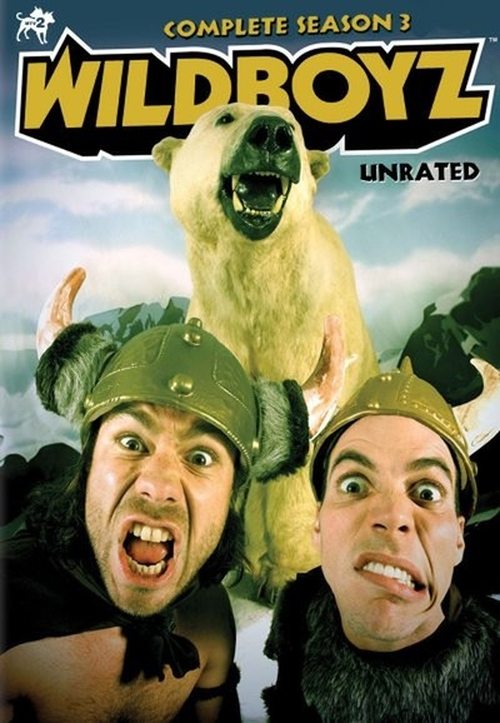 Wildboyz
Season 3
First Air Date: March 11, 2005

| | | |
| --- | --- | --- |
| First Aired on | : | 2005 |
| Episodes | : | 8 episodes |
Episodes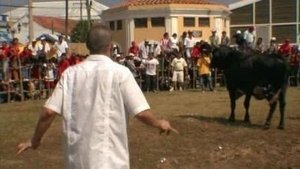 3x08 Mexico (April 29, 2005)
---
Mexico ... From the ruins of ancient civilizations to the bustling streets of Mexico city, this country is the premier destination for those seeking a vibrant cultural experience.In this episode the boyz try their hand at Mexican Wrestling, Steve-O becomes the human pinata and the whole crew runs with the bulls.
---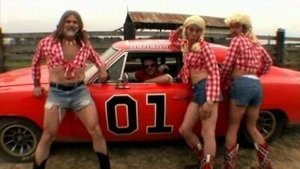 3x07 The Deep South (April 22, 2005)
---
The Deep South ... Historically rich in religion, arts and tradition, this region of the United States boasts some of the most bizarre cultural activites known to mankind.The gang goes to the deep south where swamps and hillbillies enjoy the life. Jackass collegue Johnny Knoxville enters as they form a 4-man electric current chain, Manny Puig show the guys the correct way of cathing a snapping turtle (although he won't ever do that again), do some voodoo magic with snakes, Steve-O drives a monster truck, also there's a very nice experiment involving anvils and gunpowder.
---
3x06 India III (April 15, 2005)
---
India ... From its alpine peaks to barren deserts, this country's vast geographical range supports an abundance of wildlife, including the largest population of tigers in the world.This week they travel to India. Here they let their "Black Mamba" interact with a Mongoose, let's an indian professional (crazy) stuntman show his skills, Chris gets some hands-on techniques of Kama-Sutra, meets a Bengal Tiger, ride a water buffalo and meets a man who pulls a car using his genitalia.
---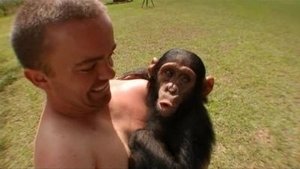 3x05 Kenya II (April 08, 2005)
---
Kenya ... Every year millions of animals migrate across the grasslands of the Masai Mara, making this country home to one of the greatest wildlife spectacles on earth.In Kenya, they show their skill in animal safari skateboarding, meet some Masai warriors, play with chimpanzees, Manny tries to show he's a man by grabbing a lion by the tail, encounter many deadly snakes and being in a hammock a few feet over the ground with pieces of meat hanging under it while lions try to get a snack.
---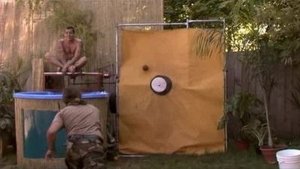 3x04 Brazil II (April 01, 2005)
---
Brazil ... From the sprawling rainforests of the Amazon to its densely populated cities, this country remains largely unexplored with a wealth of plant and animal life waiting to be discovered.Steve-O and Chris travels to Brazil. There they swim in the same (brown) water as the Capybara (largest rodent in the world). Wrestle a huge Anaconda, play with a Black Caiman, experience Capoeira (brazilian fight technique) and bathe with red-bellied piranha's.
---
3x03 Indonesia II (March 25, 2005)
---
Indonesia ... With over 17,000 islands situated between the continents of Asia and Australia, this tropical country is a melting-pot of plant, animal and human life.They head to Indonesia where Chris does the kiss of death to a king cobra, Steve-O gets a dart shot in his ass, they enter the "Cave of Death", they get seriously wasted together with a Dyak tribe, they get a surprise visit from an Orangutan who simply trash their apartment.
---
3x02 India II (March 18, 2005)
---
India ... A mystical land rich in religious beliefs, this country has long been the premier destination for the individual seeking spiritual enlightenment and the meaning of life.In India they go on a tour on top of an elephant, worship rats, Chris gets a henna "tattoo", Steve-O takes a nice dip in the Ganges river and finally they meet the Agoris which are weird holy men who for one thing is known for eating human flesh.
---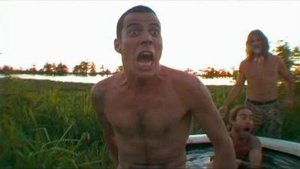 3x01 Louisiana (March 11, 2005)
---
Louisiana ... From the swamps of the Cayjun bayou to the festive streets of New Orleans, this state is one of the most culturally unique territories found in North America.The boys heads south to Louisiana and plays with a cock, gets sprayed by a skunk, gets subjected to Voodoo, Manny show his rapping skills, visit a nudist colony and eats a tasty snack of roadkill.
---