Wildboyz
Season 1
Wildboyz
Season 1
First Air Date: October 26, 2003

| | | |
| --- | --- | --- |
| First Aired on | : | 2003 |
| Episodes | : | 8 episodes |
Episodes
1x08 Belize (December 14, 2003)
---
Belize ... This small Central American country lays claim to the world's second largest barrier reef, and a pristine tropical landscape teaming with exotic wildlife.Irate jaguars, boas, and storks try to take a bite out of the Wildboyz' buttocks as the boys perform their scientific shenanigans through out the jungles of Belize.
---
1x07 New Zealand (December 07, 2003)
---
New Zealand ... The rugged and breathtaking landscape of this largest island in the South Pacific supports a diverse selection of unique animals and deep sea giants.The ever-adventurous Wildboyz travel to New Zealand where they dress up like sheep, hand-feed sharks, and examine giant squid. Steve-O and Chris also visit the Sperm Whale, and the Kia bird.
---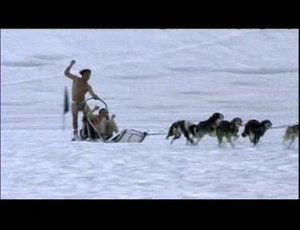 1x06 Alaska II (November 30, 2003)
---
Alaska ... An expansive territory, rich with an abundance of natural wildlife and resources, where only the strongest survive.In the Northernmost settlement of Alaska, Chris and Steve-O partake in a meal of traditional Eskimo cuisine, lick the prehistoric poo-locks of the Musk Ox, and demonstrate why most, if not all, predators in Alaska avoid the porcupine at all cost.
---
1x05 South Africa II (November 23, 2003)
---
South Africa ... A land rich with an incredible diversity of peoples, culture and some of the most dangerous animals in the world.The fearless Wildboyz travel to the vast continent of Africa where they experience life as a zebra, make-out with giraffes, and get stung by scorpions.
---
1x04 Australia (November 16, 2003)
---
Australia ... From the vast and arid outback to lush tropical rainforests, this continent contains more deadly animals than any other in the world.Steve-O and Pontius journey down under to Australia where they throw Boomerangs, play with Koala bears, and test the strength of Giant Clams.
---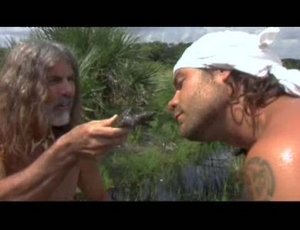 1x03 Florida (November 09, 2003)
---
Florida ... Dominated by a vast aquatic wilderness, the lower third of this sub-tropical state is populated by an abundance of unique and dangerous animals.This week, Steve-O and Pontius journey to the Florida swamps where they swim with alligators, shake their butts around a fire, and steal cookies from a rattlesnake. Also, Johnny Knoxville, who worked with Chris and Steve-O on Jackass, returns to sight animals, and play some games.
---
1x02 Alaska (November 02, 2003)
---
Alaska ... From its barren tundra to rugged wilderness, this vastly undeveloped state is home to some of the largest and most dangerous animals on the continent.Our intrepid Wildboyz take on the wild kingdom for your amusement. This week Steve-O and Ponitus journey to Alaska where they swim with bears, feed a hungry wolf from their ass, and ride dog sled team while wearing little more than their boots and a smile.
---
1x01 South Africa (October 26, 2003)
---
South Africa ... Home to a spectacularly diverse selection of native cultures and dangerous wildlife, most notably the apex predator, the great white shark. Steve-O and Chris take a swim with a Great White Shark, play football with a pack of wild Hyenas, and run naked with Orstriches.
---